Vinhill Lottery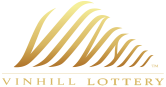 Site URL:

www.vinhilllottery.com

Days Played:

Daily
Vinhill Lottery Review
Cambodia has its fair share of lotteries
, but obviously, some tend to be much more popular than others. Vinhill Lottery is one of these games. It carries the standard four digit (4D) format that's beloved in so many parts of the world.
Vinhill is the sole 4D provider in the country, and as per the official presentation, it's committed to keeping things this way. Is the game, however, similar to what other 4D formats have to offer? Let's discover the essentials together.
The Vinhill Lottery history started some time ago. The betting opportunity is already well-established in Cambodia, and several factors contribute to its fame.
You may not know, but Cambodia has at least 18 companies that hold licenses to organize and schedule lotteries. While most of them haven't set up their own game, you get a clear idea of the market potential and its size. Each company license is valid for 25 years after which it can be renewed. These conditions do apply to Vinhill Lottery, as well.
For a start, Vinhill is committed to transparency. Drawings take place live, and they're broadcast via a video stream. Anyone can watch the drawing taking place and make sure that it's been genuine and legitimate.
Also, Vinhill Lottery is similar to other 4D games in the sense that it offers flexibility. Players have the option to choose the size of the bet they want to make. Big and small bets are also available, determining the size and the availability of the prizes.
Today, the company operates as an internet-streaming numbers forecast totalizator in Cambodia. Its legitimacy is established, and national laws and guidelines regulate its functioning. You have no reason to worry about giving it a try. Here's how to play Vinhill Lottery and eventually win a prize.
How to Play Vinhill Lottery
If you want to play Vinhill Lottery today, here's what you'll have to do.
The game is quite similar to other 4D lotteries throughout the world. To place a bet, you will have to choose a four-digit number in the range from 0000 to 9999. Thus, a standard entry will look something like this – 2863. Digits can be repeated, and it's not necessary for all four of them to be different.
You will also have to determine whether you're going to be placing a big or a small bet. Small bets come with only three top prizes that are quite significant. A big bet has several consolation prizes, but the size of the reward itself is lower than in the case of a small bet.
To sum it up, with a small bet, you will have access to better prizes, and with a big bet, you will have access to better odds.
In Cambodia, you have to be aged 18 or older to participate in the lottery.
Vinhill Lottery tickets can be acquired at authorized venues throughout Cambodia. There are no limitations in terms of the nationality of people who can play the lottery. At the time being, however, Vinhill Lottery does not provide an opportunity for the placement of bets via an online platform, whether in the country or from a foreign location.
Vinhill Lottery Prize Breakdown
You can check out the Vinhill Lottery result today on the Vinhill website. It's also a good idea to watch the live broadcast so that you immediately know if you've won anything.
Vinhill results are drawn simply. Initially, three balls with letters from A to W will be drawn. These determine the position of the upcoming numerical set. Next, four machines are used to choose numbers in the range from zero to nine. This way, a combination of four digits is created. As already mentioned, the numbers can be repeated so that the result can be 9925 or even 7777.
Finally, three balls from A to M are chosen to determine the first, second, and third prize combinations.
Based on the minimum bet, the first, second, and third prizes in the case of small bet are 3,500, 2,000 and 1,000 Cambodian riels. For a big bet, the first, second, and third prize is 2,500, 1,000 and 500 Cambodian riels. The big bet also features a starter prize of 200 riels and a consolation prize of 60 riels.
Apart from these, there's also a 4A prize category of 6,000 riels, ABC prizes (250 riels first prize, 210 riels second prize and 150 riels third prize) and an A prize of 660 riels.
You can check out what's happening with the Vinhill lottery today on this website, as well. We feature the Vinhill Lottery results, and there's a detailed archive. You can use this information to make your Vinhill Lottery prediction. Predictions based on hot and cold numbers can improve your odds of winning.
Vinhill Lottery Number Generator