Our Staff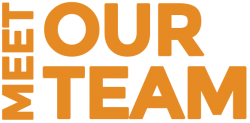 Every single project out there is as strong as its team members. This is why we'd like you to meet the LotteryPros writers and creators. This enthusiastic and dynamic bunch of lottery enthusiasts follows the news for you, looks for additional information and makes sure that you have adequate, well-written, comprehensive and unbiased reviews to count on.
The LotteryPros staff consists of people who are passionate about international lotteries and who have years of experience writing about the topic. The personal interest and the professional qualifications come together to produce professional, easy to read and highly informative texts.
Who Is Helping You Win the Lottery?
LotteryPros.com staff is eager to bring you the very best news, promotions, reviews and more from the world lottery industry. The team consists of writers, bloggers and journalists who make LotteryPros.com the best and most comprehensive lottery site in the world. All of the content is translated into 33 languages for the added convenience of our international audience.
So, who exactly are we and why do we feel so qualified to give you tips and lottery info? Please take a look at the short biographies below to get a better idea:
Ben Imler

Ben is 31 and he's passionate about blogging. Over the years, Ben has worked hard on writing high quality, informative texts and building his reputation as a popular blogger.
Ben's motto is: "Success doesn't come to you… You go for it".
Marry Levental

Marry is a one of our best bloggers and she enjoys writing both as a hobby and a professional occupation.
Marry is our ray of sunshine whose incessant enthusiasm is incredibly infectious. She loves the lottery and this passion shows in every single text that she writes.
Jeremy Rapaport

Jeremy has always loved playing the lottery. When we offered him to join the team and write about some of the world's most intriguing lotteries, he simply couldn't resist. Jeremy has been one of the LotteryPros driving forces ever since.
Jeremy lives in Los Angeles and he still plays the lottery on a regular basis. His personal experiences provide many of the LotteryPros tips and strategy article ideas.
Jonathan White

Jonathan is our engine and a true lottery writing powerhouse! He has extensive experience in both the lottery and blogging as a professional.
Jonathan is the person who laid the foundations of LotteryPros and gave the ideas for many of the sections and the prominent articles you see today.
You can contact Jonathan White to ask questions or let him know what you think about our work.
Joe Knapp

First and foremost, Joe is a lottery player. On top of that, he is a smart guy and a brilliant writer.
He claims that he knows everything about the subject he writes about. We tend to believe him!
John Greener

Our editor-in-chief, John is incredibly passionate about the lottery. He's constantly thinking how to improve LotteryPros, what new information to offer to our readers and how to make international lotteries more approachable.
Our Mission
As you can see, we're all passionate folks and we've all found a profession that makes us feel 100 percent fulfilled. We believe that lottery enthusiasts deserve high quality, reliable and approachable information that's presented in the best manner.
Our mission is to make LotteryPros the biggest informational portal about international lotteries and we believe that we're already on the track to success. Hard work, extensive research and a focus on quality writing have all contributed to the popularity of LotteryPros and its growth potential that we plan to unleash in the future.
Being passionate about the lottery and about writing, we all work together to give you the articles, tips and strategic texts you need to be a successful player. We hope that we've managed to accomplish the goal. The team is also open to your tips and suggestions. Don't hesitate to hit us up and let us know what else you'd like to read about or how we could make LotteryPros an even better international lottery review website.