Lottery FAQ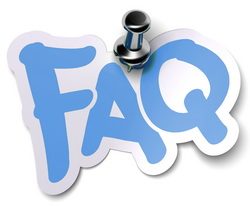 Welcome to our Lottery FAQ! If you have any more questions, you can contact us using our secured form.
What Is LotteryPros.com?
LotteryPros.com is your one-stop-shop for all vital information about international lotteries 😀! We are committed to providing accurate data and facts about your favorite games – their rules, eligibility requirements, ticket-buying options, prizes, and payouts. The website also features lottery results and exciting articles to turn into a lotto encyclopedia of sorts. Our focus is on international games. The chances are that here; you'll discover reviews for games and little sweepstakes that aren't being discussed on any other website!
How Does Lottery Pros Work?
Lottery Pros works in a straightforward yet effective way 🌈. We are lottery enthusiasts, just like you. We have also been in the business of writing about the lottery for years. As a result, we know what it takes to write comprehensive reviews and valuable guides. All of our reviews are structured to make them easy to read and very beneficial for the audience. We usually adhere to the same structure, ensuring consistency and effortless access to relevant information.
What Information Will I Find on Lottery Pros?
On Lottery Pros, you will find several kinds of information about the lottery 😉. For a start, we review games from across the world. You will discover various posts covering lots of lottery topics in the Lottopedia section. We also feature the lottery results by date and beneficial information. Don't hesitate to use both the top and bottom menu to access the different articles and types of lottery-related data available on Lottery Pros.
Is Lottery Pros Affiliated with Any Lottery or Company?
Lottery Pros may earn the commission if our visitors click the sponsored links. Though, we are an independent, unbiased source of information you can count on. The aim of the portal isn't to convince you to buy anything. There are many such websites out there, and we aren't one of them. Instead, we are lottery enthusiasts like you. Our passion has prompted us to launch a project to provide helpful information without a focus on marketing. Rest assured that our reviews and articles are entirely unbiased and accurate. If we find negative information about a lottery out there, we will most definitely get it published.
How Do You Make Sure Your Reviews Are Accurate?
To make sure our reviews are accurate, we will do several important things. For a start, we have played many of the lotteries that we write about. This is the best way to test out functionalities and the features that we write about. We do extensive online research, we contact companies for clarification (upon necessity), and we pay attention to player input. All of these sources help us put together 100 percent accurate reviews. Our team keeps track of changes, and upon necessity, we update the reviews to reflect new policies.
What Lottery Results Does Lottery Pros Publish?
Lottery Pros published results for games from all parts of the world. If you go to the Results by Date section, you'll get a comprehensive overview of the entire database we have put together and continue expanding.
Where Does Lottery Pros Get the Information about International Lottery Results?
Lottery Pros gets information about international lottery results from official sources. Due to this fact, you can rest assured that you're getting information that is both accurate and up-to-date.
Can I Buy Lottery Tickets through Lottery Pros?
No, you cannot buy lottery tickets through Lottery Pros 😔. This isn't our goal. Our goal is to provide information you can use when playing games. On Lottery Pros, however, you may find recommendations about some reputable and highly usable portals that are a good choice for the purchase of international lottery tickets.
Does Lottery Pros Charge Anything for Its Service?
Lottery Pros doesn't charge anything for its services. Since we are an information-based website, you can access everything without having to spend a single dollar.
How Often Are the Lottery Pros Reviews and Results Updated?
The Lottery Pros reviews and results are updated on an as-needed basis. For reviews, such changes occur less frequently. We keep track of international lottery developments to make sure everything featured on our website is a fact. If a lottery enterprise decides to change some rules, we will most definitely update our website's information. Results are naturally updated much more often. Our team works hard to publish the latest available results as soon as the winning numbers get drawn.
What Is the Lottery Pros Number Generator?
The Lottery Pros Number Generator is a nifty little tool you can use to boost your luck. This is a free service that creates a set of lucky numbers. The selection is entirely random. If you want a quick pick choice that isn't affiliated with any lottery company out there, this is the one to test out.
What Are the Lottery Pros Hot and Cold Numbers?
The Lottery Pros' hot and cold numbers give you an additional chance to fine-tune your strategy. This tool, however, is a bit more scientific than the random number generator. Each lottery has its so-called hot and cold numbers. Hot numbers are the ones drawn most often, and cold numbers are those who appear among the winning digits least frequently. By monitoring lottery results, we can provide accurate hot and cold number information for various games. When you go to the website's respective section, you'll find out which games are represented. Just click on the relevant tab, and you'll receive hot and cold number suggestions for the lottery of preference.
Can I Get in Touch with Lottery Pros if I Have Questions or Comments?
You can get in touch with the Lottery Pros team. Use the Contact Us form for any questions or comments you may have.