Perdana 4D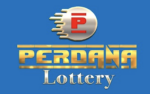 🗓️
Latest Results:
02-04-2023 7:00pm ICT
Perdana 4D Past Results and Winning Numbers
The result archive contains the results from 01-04-2019 7:00pm ICT up to the last ones. You only need to select the right date from the list.
DRAW DATE
:
WINNING NUMBERS:

Sunday, 2 April 2023 7:00pm

Show More

Saturday, 1 April 2023 7:00pm

Show More

Thursday, 30 March 2023 7:00pm

Show More

Wednesday, 29 March 2023 7:00pm

Show More

Tuesday, 28 March 2023 7:00pm

Show More

Monday, 27 March 2023 7:00pm

Show More

Sunday, 26 March 2023 7:00pm

Show More

Saturday, 25 March 2023 7:00pm

Show More

Friday, 24 March 2023 7:00pm

Show More

Thursday, 23 March 2023 7:00pm

Show More
Perdana 4D Review
Cambodia has its specific formats and lottery traditions that determine which games are going to be the most popular and beloved.
Perdana Lottery is one of these games. Perdana 4D Live, as its name suggests, embraces one of the most prominent game formats in this part of the world. It's a four-digit lottery that gives players a ton of flexibility and a chance to win prizes dependent on the specific bet that they choose.
These are the most common California Hot Spot numbers
The organization behind Perdana 4D is legitimate and registered by the respective authorities in Cambodia. Not only that, but Perdana 4D also provides funding for an array of important initiatives and causes throughout Cambodia and Malaysia. Perdana 4D Malaysia provides money for thousands of community projects carried out each year. In other words, every bit you spend on the purchase of a ticket will help with the improvement of living conditions in your home city.
So, what does it take to play Perdana 4D? We're glad that you've asked. Mastering the game is pretty easy, especially if you have some experience with a four-digit lottery.
Perdana 4D Rules
To play Perdana Lottery, you will need to choose a four-digit number in the range of 0000 to 9999. You can repeat some or all of the digits – it's really up to you to find out what strategy is going to give you the best outcome.
Perdana also has a 3D lottery game if the 4D opportunity isn't the right one for you. The rules are pretty similar, but in that instance, you will have to select a three-digit number in the range from 000 to 999.
Perdana 4D drawings take place every single day of the week. Perdana 4D live drawings are broadcast online, and you can watch the lucky numbers being chosen either on the lottery's official website or their YouTube channel.
Just like other 4D lotteries in Cambodia and other parts of Asia, Perdana 4D gives you a chance to determine exactly how much you're going to spend on the acquisition of a ticket. When determining the sum, please keep responsible gaming principles in mind. Set an amount that you feel comfortable allocating to gaming. While spending a considerable amount increases your chances of spectacular prizes, there's also a significant risk of losing it all.
According to the Perdana Lottery official website, players have a chance to acquire their tickets offline and online via a dedicated platform.
There aren't additional specifications about playing Perdana 4D, what the minimum betting amount is, and whether the game provides more specialized wagering opportunities. If you are in Cambodia right now, however, you can get in touch with the entity behind this game of luck to determine all of the essential aspects of playing Perdana 4D.
Perdana 4D Prizes and Payouts
Because the odds aren't as astronomical as those connected to some of the world's biggest lotteries, the Perdana 4D payouts aren't that massive. Still, depending on the bet, a player could win a pretty nice sum.
Perdana 4D offers two betting opportunities – a big bet and a small bet.
The big bet comes with more prize tiers. As a result, however, individual prizes are lower. The small bet only features a first, second, and third prize. Because players have fewer chances to win, the individual payouts are larger.
To find out if you've won anything, you'll need to find the latest Perdana Lottery results. If your number matches one of the numbers drawn for a specific prize tier, you will win that amount.
Just like other Cambodian lotteries, Perdana 4D Live is problematic in the sense that it doesn't provide any web-based information about the size of individual prizes and what players need to do to claim their money.
There is a Facebook page dedicated to the games organized by Perdana Lottery. Unfortunately, the Facebook profile does little more than provide the latest Perdana 4D result.
The Contact Us section of the official Perdana 4D lottery website does feature an address you can use to reach out. The headquarters of Perdana 4D appears to be in the GoodLuck Casino and Hotel. We believe this is one of the places that you need to head to to get your tickets and also to cash out your money in the event of winning something.
Since we have no information about what the timeframe for prize claims is, do your best to determine if you've won anything as soon as possible.
The opportunities to check out the Perdana Lottery result for today are several.
One of the easiest opportunities is watching the numbers being drawn live. You can do that through the Perdana Lottery official website. The videos are also going to be uploaded to the company's official YouTube page.
As far as social media go, you can also check the daily Perdana 4D result on Facebook.
The Perdana Lottery official website also contains an extensive results archive. You will also see the past recordings if you are interested in checking out exactly how the winning numbers were chosen on a given day of the week.
LotteryPros is another reliable source of information about everything related to international lotteries, including their results.
We do publish the Perdana 4D result today, as soon as the drawing takes place. Don't hesitate to switch to the Results section of this review for the latest information about the game. LotteryPros also features a results archive that you can rely on to understand the game better and to even improve your gameplay strategy in the future.