Kazakhstan Loto 6/49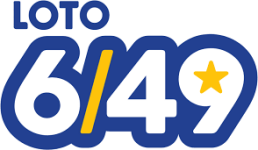 Site URL:

szhuldyz.kz

Days Played:

Wednesday and Saturday
Kazakhstan Loto 6/49 Review
How much do you know about Kazakhstan? It's about time to dive into the fascinating world of this country's lotteries.
Let's begin with a classical offering – a traditional 6/49 lottery famous and beloved in the country.
Kazakhstan Loto 6/49 adopts one of the most well-known and popular formats for a draw-style game. But are there any specific differences, add-on games, and rules that make this Kazakhstan lottery somewhat different from its counterparts?
Loto 6/49 is one of the games in the portfolio of Satty Zhuldyz, Kazakhstan's national lottery operator. The company was set up in 2016, following the approval of a national lottery law in parliament. It's the sole national operator, and as such, it organizes completely legitimate games of luck. Some of the most prominent Kazakhstan lotteries offered by Satty Zhuldyz include Tele Bingo, 5/36, Keno, and 777, to name a few.
Loto 6/49 itself is one of the flagship offerings. Its first-ever drawing occurred in March 2018. Here's everything you need to know about giving it a try.
How to Play Kazakhstan Loto 6/49
Loto 6 49 is pretty easy to play. As you've probably gathered from the name already, you need to choose six digits from a pool of 49. For a chance to win the game's jackpot, you have to match all of the six numbers selected from during the respective drawing.
A single entry into the game would cost you 300 Kazakhstani tenge or about 0.7 US dollars. When buying, you can either decide to go for your own set of lucky numbers or employ the quick pick options. The second scenario will have the lottery software generating a random ticket on your behalf.
Keep in mind that a bonus number will also be chosen during each drawing. Players do not select this bonus number on their tickets. It's automatic and used to determine some of the lower prize tiers.
Kazakhstan Loto 649 drawings occur two times per week – on Wednesday and Saturday. Drawings are scheduled for 8:55 pm local time. You can watch the televised and live version of the drawing, or you can watch the lucky numbers being selected later on via the lottery's YouTube channel.
Apart from the standard ticket buying option, Kazakhstan also enables online ticket buying. The Shatty Zhuldyz website allows player registration, after which all games can be accessed via the portal.
To make use of this option, however, you still need to be on the territory of Kazakhstan. If you're a resident of another country, do check out reputable and well-known online lottery agencies. Some of them are already starting to carry Kazakhstan games of luck within their portfolio.
Kazakhstan Loto 6/49 Prizes and Payouts
Because it's a flagship, popular game in Kazakhstan, Loto 6 49 is known for its excellent rewards. The game comes with a guaranteed jackpot and numerous additional prize tiers.
If you match the six digits for the respective drawing, you will snatch the Loto 6/49 jackpot. The jackpot starts at a guaranteed amount of 20 million tenges (0.05 million US dollars). If there's no winner for the respective drawing, the sum will roll over towards the next one until it gets won.
The biggest jackpot in the history of the game and the overall history of Kazakhstan's lottery fell in December 2020.
At the time, the sum had reached 109 million tenges. The lucky winner happened to be a 66-year-old retiree from the city of Atyrau. And while the lucky winner was invited to a special award ceremony in Almaty, they decided to remain anonymous for safety purposes.
As per the official press release, the biggest lottery winner in Kazakhstan announced he'd be distributing the record-breaking amount among his 11 grandchildren.
Apart from the jackpot, there are five additional prize tiers. The more significant rewards represent a percentage of the funds collected from ticket sales for the respective drawing. The lowest prize is reserved for those who match two numbers, and the sum is a fixed one – 300 tenges.
Depending on whether you play Loto 6 49 online or the traditional way, you'll have to go through a specific prize claim procedure. The details are outlined via the operator's official website. Typically, sums of up to 17,502 tenges will be paid out immediately or credited to a player's online account. For a more considerable sum, winners will have to get in touch with a local lottery office to discover the specifics of claiming and receiving the funds.
In Kazakhstan, an income tax applies to lottery prizes. For the Republic of Kazakhstan residents, the tax withholding is 10 percent of the amount being won. Foreign citizens who are staying in Kazakhstan legally will see a bigger deduction of 20 percent.
Checking Kazakhstan Loto 6/49 Results
You can check lottery results in several distinctive ways.
For a start, the Satty Zhuldyz website has ticket-checking functionality. It allows you to find out instantly if you've won anything. Similarly, an official app exists for this purpose. If you play the lottery online, you wouldn't have to go through these steps. Information about the latest results will become available in your player account.
To find out the latest winning numbers, you can watch the televised drawing or get the information via the operator's YouTube channel.
Retail agencies also provide information about Kazakhstan Loto 649 results. Visiting one of these venues gives you the added convenience of immediately getting your money if you've won anything.
Lottery Pros is another reliable source of information about everything related to international lotteries. Just visit the respective section of the site, and you'll get to see the latest Kazakhstan lottery numbers. The team also works hard to maintain a comprehensive and accurate results archive for reference purposes.
Kazakhstan Loto 6/49 Number Generator