Kazakhstan 5/36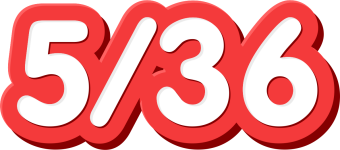 Site URL:

szhuldyz.kz

Days Played:

Tuesday and Friday
Kazakhstan 5/36 Review
Have you ever had fun with Kazakhstani lotteries? No? You've missed a fun opportunity to explore some classic draw-style games that are also recognized for pretty good rewards.
Kazakhstan 5/36 or Loto 5/36 is one of these games.
It is organized by Satty Zhuldyz – the national operator that started providing such opportunities back in 2016. The operator's activities are regulated by law, and as such, players can be completely confident in their legitimacy. In addition, Satty Zhuldyz generates some funds for social and good causes, which provides an additional incentive for having fun with games of luck.
The 5/36 lottery format is quite popular and well-known. It appeals to players from all parts of the world who are interested in pretty good odds. In comparison to some more giant lotteries, 5/36 games are much easier to win. They do come with a lower jackpot, but that's a noticeable effect of the better odds.
If you'd like to try out 5/36 from Kazakhstan, the following guide will give you the essentials.
How to Play Kazakhstan Loto 5/36
Kazakhstan 5 36 Loto is the newest entry in the portfolio of Satty Zhuldyz. The tickets for the very first drawing became available for sale on September 8, 2020. Ever since 5/36 has carved its niche and built a loyal fan base.
Playing the lottery is simple.
For a chance to win the jackpot, you have to choose five digits from a pool of 36. The cost of an individual entry into the game is 400 tenge or about 0.9 US dollars. Drawings take place two times per week – each Tuesday and Friday at 8:55 p.m. local time.
When selecting numbers for your entry into Loto 5/36, you have two choices. The first one is to play your own set of digits. The second choice is to employ the quick pick option. In that case, the lottery software will generate a random set of digits on your behalf.
To get the actual ticket itself, you also have two choices.
The first one is to visit one of the numerous Satty Zhuldyz retail venues throughout Kazakhstan. The company also offers a convenient online ticket buying option. To employ this possibility, you have to visit the operator's official website and sign up for an account.
There are no restrictions on the nationality of people who can play the lottery in Kazakhstan. You're entitled to this option, as long as you're residing in the country legally and you're of adult age (18 or older).
If you don't live in Kazakhstan, you still have options as far as playing local games. Some of the world's biggest online lottery agencies offer such ticket buying opportunities. Just check with your favorite service provider to find out if you'd get to buy tickets this way.
5 36 Loto Prizes and Payouts
Loto 5 36 has four prize tiers. To win a prize, you will have to match anywhere between five and two digits.
If you match all five numbers for the respective drawing, you will win the 5/36 jackpot. The minimum guaranteed jackpot is three million tenges. If there is no winner for the individual drawing, the amount will roll over towards the next one. This is how the Loto 5/36 grows and can potentially reach a very impressive sum.
Since Loto 5/36 is a relatively new Kazakhstani game, it hasn't produced that many millionaires yet. One of the most considerable sums claimed so far is almost 16 million tenges, and it fell at the end of March 2021. Previously, a woman from Almaty won approximately 11 million tenges from the game in November 2020. Just like many other lucky winners in Kazakhstan, that lady chose to remain anonymous for safety reasons.
The second and third prize tiers are pari-mutuel. The amount won by players depends on the sums generated through ticket sales for the respective drawing and the number of winners for the individual tier. The lowest reward is reserved for those who match two digits, and the sum is fixed – 400 tenges.
Prize payout methods depend on whether a ticket has been bought offline or online. Smaller sums can be cashed out immediately through retail venues, or they'll be credited to a player's online account. For larger prizes, a player will have to visit one of the operator's regional offices.
In Kazakhstan, lottery prizes are subjected to an income tax before being paid out. The tax percentage depends on the residency of the winner. Kazakhstani citizens will see a 10 percent deduction from the amount that they've won. Foreigners who are playing the lottery in Kazakhstan will have to handle a 20-percent income tax deduction.
Getting the Latest 5/36 Results
Luckily, fans of the lottery in Kazakhstan have many opportunities to find out if they've won anything from the latest drawing of their favorite game.
Kazakhstan Loto 5/36 drawings are televised and broadcast live on the respective days of the week. Drawings can also be watched online later on.
Results will also be uploaded on the national lottery website. There, players can find a special functionality that allows them to check tickets for winnings. An app is also available for this purpose. Anyone who plays the lottery online wouldn't have to worry about results as they'd be provided with automatic information about winning.
Loto 5/36 drawing information is also available via the retail venues, where prizes can also be cashed out.
Finally, if you're looking for a one-stop shop for your international lottery needs, you can count on Lottery Pros. We do our best to upload information about the latest results as soon as a drawing takes place. The team also maintains extensive results archives that players can count on for reference purposes.
Kazakhstan 5/36 Number Generator