Japan Mini Loto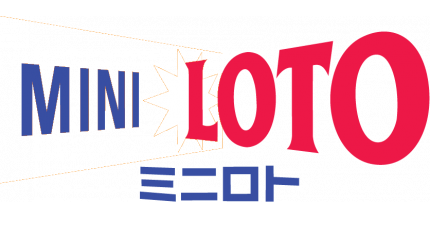 Site URL:

www.takarakujinet.co.jp

Days Played:

Tuesday
Japan Mini Loto Review
Founded in 1999, Japan Mini Loto is known for one very, very important thing – it has some of the best odds in the world. If you want a lottery that gives you the best possible chance of winning the top prize, this is the one to go after.
Mini Loto Japan is one of the games in the portfolio of the national lottery operator Takarakuji. Even if you didn't know that Japan ranks among the countries that have a long, extensive history in the world of lottery. The first effort to launch a luck game started in 1954. Throughout history, Takarakuji and lotteries in Japan were banned several times, only to reemerge stronger.
What was the latest Poland Lotto results and how many winners were there?
Today, a large portion of the country's population plays the lottery every week. Takarakiju booths have sprung up throughout Japan, giving eager enthusiasts an easy chance to acquire their ticket for Mini Loto Japan and the other games. Japan Mini Loto is a weekly game that has a minimum guaranteed jackpot (bound to grow). It's relatively simple to play, which is yet another reason why so many try their luck in hopes of claiming the jackpot. As per current statistics, 30 million people in Japan play Mini Loto every single week.
How to Play Japan Mini Loto
Do you want to know how to play Mini Loto? Here's a brief tutorial that will acquaint you with the essentials.
Takarakuji Mini Loto takes place once per week – on Tuesday. There are standard draws throughout the year, while a massive end-of-year special draw is announced annually. This special draw has a bigger prize pool. A few years ago, the top prize for the special annual drawing was 700 million yen. Needless to say, the special Japan Mini Loto mini draw is very, very, very popular.
To participate in a standard drawing, you will have to choose five numbers from a set of 31. The small range of numbers to pick among is the one that determines the favorable odds and makes Takarakuji Mini Loto a game capable of delivering many prizes in every single drawing.
In Mini Loto Japan, you can play your own set of numbers. If you don't have lucky numbers or you'd like to explore an alternative, the quick-pick option is available. The quick pick option will get a random ticket generated for you at the point of sale.
Japan Mini Loto also makes it possible for you to enter the same numbers for more than one drawing. When buying a ticket, you can get up to five consecutive weekly lottery drawing participation. This is something you'll have to mark on the ticket if you don't want to participate in Mini Loto just once.
A single ticket costs 200 yen. Tickets can be acquired solely from the Takarakuji retail booths throughout Japan. At the time being, the national lottery operator doesn't feature an opportunity for online ticket buying. If you live in another country and you want to explore lotteries from Japan, check out online lottery operators. Some of the prominent service providers could be featuring Mini Loto.
Japan Mini Loto Prize Breakdown
You're interested in the size of the jackpot, aren't you? Well, Mini Loto Japan does not disappoint. It has a minimum guaranteed jackpot that keeps on growing in the coming weeks if there's no winner.
The minimum guaranteed jackpot is advertised at 12 million yen. Do you want to know how to win Mini Loto Japan and its top prize? The answer is simple – you have to match all five numbers for the drawing. The odds of this happening are spectacular – one in 169,911.
Over time, Mini Loto has been known to produce some impressive jackpots. The sum often exceeds 40 million yen after a few weeks with no winner. While Mini Loto (as its name suggests) isn't the biggest lottery in Japan, being strategic about when to play could give you access to some very exciting rewards.
Three additional prize tiers come with even better odds than the jackpot.
A second prize tier is available to those who match four main numbers and the bonus number for the drawing (the players aren't selecting this one). The odds of winning the second prize are five in 169,911. This is a pari-mutuel game and the second prize tier amount varies based on a number of winners and number of tickets bought for the weekly drawing. The average is set at 144,000 yen.
To win the third prize, you have to match four numbers. The award is 10,000 yen. Finally, there's a fourth prize tier that's available to those who match three numbers. The size of the award is 1,000 yen.
Japan Mini Loto drawings are televised and broadcast live. Players will know immediately if they've won anything. If the results are missed, this information will be published on the official Takarakuji website. We also feature the latest Japan Mini Loto results, as well as an archive you can use for fine-tuning your gameplay strategy.
Once you check out the results and you determine that you've won something, you will have one year from the date of the drawing to make your prize claim.
In Japan, lottery prizes are delivered to winners tax-free. The sum being advertised for the specific drawing is the exact amount you're going to get in the event of winning.
Sums of up to 10,000 yen can be claimed directly at the Takarakuji lottery retail booths. The payout is going to be immediate. Prizes of up to 100,000 yen can be acquired at bank offices working with Takarakuji. For more massive prizes, you will have to visit the Takarakuji headquarters. Awards of up to one million yen are paid out immediately. Those who win a more significant sum will be told what the waiting period is going to be before the payout occurs.
Japan Mini Loto Number Generator