Poland Lotto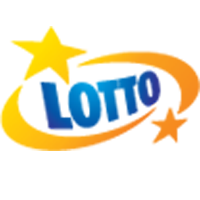 📅
Days Played:
Tuesday, Thursday, Saturday
🗓️
Latest Results:
30-09-2023 9:40pm CET
Poland Lotto Winning Numbers
Poland Lotto is a 6 number lottery game. To win Poland Lotto jackpot, you have to match 6 main numbers.
Poland Lotto Past Results and Winning Numbers
The Poland Lotto result archive contains the results from 03-01-2012 9:40pm CET up to the last ones. You only need to select the right date from the list.
DRAW DATE
:
WINNING NUMBERS:
Saturday 30th September 2023, 9:40pm

25

27

28

32

33

48

Thursday 28th September 2023, 9:40pm

01

05

09

23

34

44

Tuesday 26th September 2023, 9:40pm

05

07

20

29

33

46

Saturday 23rd September 2023, 9:40pm

07

09

21

32

39

46

Thursday 21st September 2023, 9:40pm

13

14

33

36

37

49

Tuesday 19th September 2023, 9:40pm

02

06

12

33

36

47

Saturday 16th September 2023, 9:40pm

14

31

33

34

41

42

Thursday 14th September 2023, 9:40pm

07

11

20

25

30

46

Tuesday 12th September 2023, 9:40pm

08

25

41

43

46

48

Saturday 9th September 2023, 9:40pm

04

17

20

35

36

38
Poland Lotto Prizes
The Poland Lotto features 4 prize divisions. To win any prize in Poland Lotto, you have to match 3 numbers. Chances to hit the Poland Lotto jackpot are 1: 13,983,186. To see all the Poland Lotto odds, go to the REVIEW tab.
| Divisions | Match | Payout per Winner |
| --- | --- | --- |
| 1 Prize | 6 | zł 0 |
| 2 Prize | 5 | zł 1,316 |
| 3 Prize | 4 | zł 44 |
| 4 Prize | 3 | zł 5 |
Poland Lotto Review
With a minimum guaranteed jackpot of 2 million Zloty (about 504,159 US dollars), the Poland Lotto is certainly a nice game to try.
Though you may be wondering "why am I reading about this, I don't live in Poland," there's no reason to ignore Polish Lotto. With the appearance of online lottery agency platforms, it's become easier than ever to purchase tickets for international games.
Polish Lotto is incredibly popular in Poland and lately, it's been gaining some international recognition. Keep on reading to find out more about this exciting opportunity and all of the possibilities that it brings to the table.
Check out the latest Polish Lotto results
This lottery is the creation of Totalizator Sportowy – an official Polish entity that's behind a couple of additional state lotteries, as well. The games operated by the company are so popular that estimates suggest nearly 60 percent of Polish people buy tickets on a regular basis.  Lotto Poland is the flagship game, the one that has maintained the highest popularity through the years.
Polish Lotto is the oldest game offered by Totalizator Sportowy – its history goes way back in time to 1957. The game was originally known as Toto Lotek. Later on, it became Duzy Lotek. The name Poland Lotto was given to the game in 2009.
Ever since its establishment, the lottery has made many people richer. In addition, Totalizator Sportowy supports a huge number of good causes. More than one billion Zloty is donated every single year.  The money will usually be allocated to sports development and promoting physical activity among kids and disabled individuals. By buying a Polish Lotto ticket, you're showing your support for these causes (apart from getting an opportunity to win some pretty nice prizes).
How to Play Poland Lotto
In order to play the Poland Lotto, visit Lottery Pros and choose your numbers. Pick six numbers in the range from 1 to 49.
The drawings take place every Saturday, Tuesday, and Thursday. Yes, having three possibilities to win money every single week will definitely add to the appeal of Polish Lotto.
Poland Lotto Payment Options
You can pay for your Poland Lotto tickets with Moneybookers, bank transfers, checks, MasterCard, Maestro, Visa, the AmEx card, Diner's Club cards, JCB, GiroPay, and many more.
Poland Lotto Biggest Jackpot
Lotto Poland has handed out a couple of big jackpots through the years. If there's no winner during a specific drawing, the amount will roll over toward the next one. It's easy to see how the money will accumulate to make the jackpot bigger and bigger.
Poland Lotto Rules
Poland Lotto is a game that follows a standard matrix of 6 out of 49. There's also an additional checkbox that can be activated during the purchase of the ticket. This additional checkbox will enable you to participate in a secondary raffle that produces additional prizes.
It's possible to buy advance tickets so that you're free from having to get yours every single week.
Just like other international lotteries, Poland Lotto is open to individuals that are aged at least 18. If younger people buy a ticket, they'll have to be represented by a parent or a guardian in order to collect the prize.
All of the prizes are paid in the form of a cash lump sum. Winnings of up to 2,280 Zloty are freed from a tax. Winnings that exceed the amount will be subjected to a 10 percent national tax. If you're an international player, you may want to check the local regulations, as well.
Players have 6 months from the date of the drawing to claim their prizes.
The Odds of Winning Poland Lotto
The odds of winning the Poland Lotto jackpot are 1 in 13,983,816. The odds of winning the second prize are 1 in 54,201. The odds of winning the third and fourth prizes are 1 in 1,032 and 1 in 57 respectively.
It's interesting to point out that Poland Lotto has been included in a ranking of the world's lotteries that come with the best odds of winning. It occupies the 11th position in the ranking with overall odds of claiming any prize that are 1 in 57. Swedish Lotto, SuperEnalotto and Mega-Sena all fall behind when it comes to favorable odds.
Poland Lotto is also ranked among the lotteries that have the best odds of winning the jackpot. With its 1 in 13.98 million chance, the lottery occupies the seventh position in the world. Much more prominent opportunities like Mega Sena, EuroMillions, Powerball and SuperEnalotto give you much more unfavorable odds of getting your hands on the big prize.
Apart from featuring those rather impressive odds, Polish Lotto is one of the few games in the world that feature three drawings per week. The ticket prices are affordable and players have a huge number of possibilities to get their hands on the jackpot.
| | | |
| --- | --- | --- |
| Divisions | Winning Numbers Required | Odds of Winning |
| 1 Prize | 6 | 1 in 13,983,816 |
| 2nd Prize | 5 | 1 in 54,201 |
| 3rd Prize | 4 | 1 in 1,032 |
| 4th Prize | 3 | 1 in 57 |
Poland Lotto Prize Breakdown
As you can see from the table below, jackpot winners will usually get much more than the minimum that Polish Lotto guarantees. If there's no winner, the jackpot will roll over towards the next drawing, giving players opportunities to win some pretty great sums.
The biggest jackpot ever won was 56.16 million Zloty or slightly over 14 million US dollars. The jackpot fell on September 2011 and there were two lucky winners that split the amount. The second biggest jackpot ever won was 51.33 million Zloty and it fell in November 2012.
The largest amount that a single ticket has won in the lottery is 39.65 million Zloty (10 million dollars) and it was purchased in February 2012. A second rather impressive jackpot won by a single ticket fell in August 2015. The sum that one lucky person acquired then was 35.23 million Zloty.
| | | |
| --- | --- | --- |
| Numbers Matched | Odds of Winning | Average Prize |
| 6 | 1 in 13,983,816 | $2.226 Million |
| 5 | 1 in 54,201 | $1,520 |
| 4 | 1 in 1,032 | $46 |
| 3 | 1 in 57 | $6 |