Irish Lotto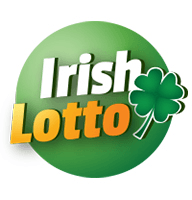 📅
Days Played:
Wednesday and Saturday
🗓️
Latest Results:
26-11-2022 7:45pm IST
Irish Lotto Winning Numbers
Irish Lotto is a 6 + 1 number lottery game. To win €1 Million Irish Lotto jackpot, you have to match 6 main numbers.
Irish Lotto Past Results and Winning Numbers
The Irish Lotto result archive contains the results from 16-04-1988 7:45pm IST up to the last ones. You only need to select the right date from the list.
DRAW DATE
:
WINNING NUMBERS:
Saturday 26th November 2022, 7:45pm

02

14

18

20

22

35

34

Wednesday 23rd November 2022, 7:45pm

09

21

22

24

30

46

05

Saturday 19th November 2022, 7:45pm

17

21

27

40

42

45

18

Wednesday 16th November 2022, 7:45pm

04

10

35

36

38

43

33

Saturday 12th November 2022, 7:45pm

06

12

22

27

42

46

47

Wednesday 9th November 2022, 7:45pm

02

09

33

35

37

41

26

Saturday 5th November 2022, 7:45pm

08

12

18

20

23

43

25

Wednesday 2nd November 2022, 7:45pm

01

06

29

37

42

44

40

Saturday 29th October 2022, 7:45pm

12

16

20

26

45

46

10

Saturday 22nd October 2022, 7:45pm

02

09

14

25

28

38

27
Irish Lotto Prizes
The Irish Lotto features 8 prize divisions. To win any prize in Irish Lotto, you have to match 3 numbers. Chances to hit the Irish Lotto jackpot are 1: 10,737,573. To see all the Irish Lotto odds, go to the REVIEW tab.
| Divisions | Match | Payout per Winner |
| --- | --- | --- |
| 1 Prize | Jackpot | €6,380,161 |
| 2 Prize | 5 + Bonus | €54,353 |
| 3 Prize | 5 | €1,164 |
| 4 Prize | 4 + Bonus | €200 |
| 5 Prize | 4 | €47 |
| 6 Prize | 3 + Bonus | €29 |
| 7 Prize | 3 | €9 |
| 8 Prize | 2 + Bonus | €3Daily Million Plus QP |
Irish Lotto Hot and Cold Numbers
Irish Lotto hot numbers are the lottery numbers that appear the most in drawings. Irish Lotto cold numbers are the numbers that appear infrequently. Some lotto players choose them specifically because of the frequency, believing that their reappearance in Irish Lotto results is only a matter of time, while others stay clear.
Choose the range of years for checking Hot and Cold numbers:
Irish Lotto Jackpot History
The jackpot history tool will enable you to see the changes in the biggest Irish Lotto jackpots over time. Use the data to carry out analysis, comparisons and predictions for the next Irish Lotto jackpot.
Play Irish Lotto Now
Irish Lotto Review
Launched back in 1986, Irish Lotto has quickly become a favorite for people from all parts of the world. The impressive jackpots tell only a part of the story. Irish Lotto, however, is much more. There are dozens of reasons why you should definitely give Irish Lotto a try.
All that you have to do is get 6 out of 47 numbers correct. It doesn't get simpler than that. Just six numbers and you'll be a few million euro richer.
Irish Lotto has undoubtedly been one of the most popular lotteries in Europe over the past years. It came into existence in 1986 when it replaced the Irish Hospital Sweepstakes. A significant portion of the funds generated from the Irish Lotto ticket sales go to the National Lottery Fund of Ireland and  then that money is used for public welfare.
Compared with other lotteries in the world, Irish Lotto has better odds to hit the jackpot, players need to get 6 out of 47 numbers correct. There are no additional numbers and secondary matrices, which simplifies the process and boosts the odds.
With the arising of the Internet, things have changed for the better. People can now play Irish Lotto while enjoying the comfort of their homes. They still get to win impressive jackpots – the online portals that sell international lottery tickets, make the task a whole lot easier.
Playing the Irish Lottery is safe, easy and it  definitely makes you want to do it time and time again. That's why we at LotteryPros.com are convinced you will have a great time participating in the awesome Irish Lotto – GOOD LUCK!
How to Play Irish Lotto
The Irish Lotto drawings take place twice a week, on Wednesdays and Saturdays. The base jackpot is guaranteed at 2 million euro. If there's no winner, the amount will roll over to the upcoming drawing.
In order to win the jackpot, a player has to match all 6 numbers from a pool of 47. Irish Lotto features a bonus ball, as well. This bonus number affects the lower prize tiers. There are other smaller prizes which can be won by matching any of the drawn three, four or five numbers
Previously, only people from Ireland could play. With the appearance of online lottery agents, this has changed. Today, the lottery is open to international participation.
Irish Lotto Rules
Irish Lotto is a 6 out of 47 game. To win the jackpot, players have to pick the 6 correct numbers for the respective drawing. Drawings are held 2 times per week and in the event of no winner, the jackpot sum accumulated so far will roll over to the next drawing.
There's a bonus number, as well. This bonus number affects a few of the lower-tier prizes and it has no impact on the jackpot. This number, however, makes a difference. If you only have 5 correct numbers, you'll win an average of 1,500 euros. If you have the correct bonus number, however, the sum will go up to 100,000 euros.
All of the prizes are provided in the form of a tax-free lump sum.
You must be 18 or older to participate in Irish Lotto. The game is open to international players and they can purchase tickets through one of the numerous legitimate online lottery agency platforms.

The Odds of Winning Irish Lotto
The odds of winning the Irish Lotto jackpot are 1 in 8,145,060.
As already mentioned, there's a bonus ball that boosts the second tier prizes. The odds of having 5 correct numbers and a bonus number are 1 in 1.35 million. Third tier prizes are available for players that get 5 correct numbers. The odds of that happening are 1 in 34,808. There are also prizes for 4 correct, 3 correct and 3 correct numbers plus the bonus ball. The overall odds of hitting any Irish Lotto prize are approximately in 25, which is pretty nice.
| | | | |
| --- | --- | --- | --- |
| Numbers Matched | Prize | Odds of Winning | Estimated Prize Fund |
| 6 Numbers | Jackpot | 1 in 8,145,060 | 46.15% |
| 5 Numbers + Bonus Ball | €25,000 | 1 in 1,357,510 | 2.36% |
| 5 Numbers | Varies | 1 in 35,724 | 5.38% |
| 4 Numbers + Bonus Ball | Varies | 1 in 14,290 | 1.35% |
| 4 Numbers | Varies | 1 in 772 | 8.3% |
| 3 Numbers + Bonus Ball | Varies | 1 in 579 | 5.53% |
| 3 Numbers | €5 | 1 in 48 | 13.28% |
Irish Lotto Prize Breakdown
Irish Lotto gives players 9 distinct opportunities to win prizes. The highest one is obviously the jackpot and the lowest one is provided for a correct bonus number. There's a minimum guaranteed jackpot of two million euro and it will keep on rolling over until the amount is won.
The largest Irish Jackpot ever fell in the summer of 2008. The sum had reached 18.9 million euro and the winning ticket was submitted by a syndicate of 16 coworkers. During the same year, there was another impressive jackpot won. It had reached 15.65 million euro and the lucky winners were a family from Clondalkin in Dublin.
All of the Irish Lotto prizes are paid in the form of a tax-free lump sum. Players have 90 days from the date of the drawing to make a claim. If you're an international winner, you'll have to check local regulations to figure out whether you'll be subjected to any form of taxation.
Don't underestimate these deadlines and rules. Some people already have, including a jackpot winner. In fact, Irish Lotto has an unclaimed jackpot of 2.7 million euro. This is one of the biggest unclaimed jackpots in the history of all lotteries. Luckily, the amount went to good causes. As they say – one man's loss is another man's gain.
| | | | |
| --- | --- | --- | --- |
| Prize Tier | Numbers Matched | Estimated Prize Fund | Estimated Average Prize |
| 1 | 6 Numbers | 46.15% | Ave £2,269,659 Min £1.7M |
| 2 | 5 Numbers + Bonus Ball | 2.36% | £21,250 (fixed) |
| 3 | 5 Numbers | 5.38% | £810.40 |
| 4 | 4 Numbers + Bonus Ball | 1.35% | £76.49 |
| 5 | 4 Numbers | 8.3% | £25.21 |
| 6 | 3 Numbers + Bonus Ball | 5.53% | £14.29 |
| 7 | 3 Numbers | 13.28% | £4.25 (fixed) |