Georgia Lottery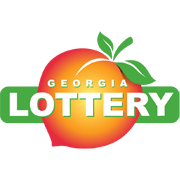 Site URL:

galottery.com

Days Played:

Different
Georgia Lottery Review
Georgia residents were pleasantly surprised when the highly conservative state introduced the GA lottery in 1992. Ever since the first games were presented to the audience, the popularity of the Georgia state lottery grew, and nationwide public favorites: Powerball and Mega Millions were made available starting in 2010. The official website of the lottery is galottery.com, and at this address, fortune seekers can look up information about favorite games and check out the Georgia Lottery numbers.
Daily Games of Georgia Lottery
Cash 3
Lottery fans who don't have the patience to wait for a weekly drawing will be thrilled to know that the Georgia Lottery offers the Cash 3 games daily. The price of a ticket is a meek one dollar, and players get to choose between straight and box plays, with the first paying $500 for each winning ticket. Cash 3 Georgia has introduced precisely two decades ago, and it is still going strong.
Cash 4
Cash 4 is very much alike with the difference consisting in the fact that for the same price of one dollar, players can win as much as $5000. Cash4 GA is a more recent addition to Georgia Lottery, with the first games being held in 1997.
Georgia Five
Georgia Five draws take place twice each day, and these games have a top prize of $10,000, with players being asked to match five numbers to win. The first drawing for the GA Five took place on August 1, 2010, and this game was regarded as a steep departure from traditional Pick 3 and Pick 4 games.
Fantasy 5
A lottery with a slightly different name is Fantasy 5, and in this particular case, players need to match five numbers out of 39. The price of a ticket is one dollar, and the jackpot starts at $125,000, with the amount being rolled over until someone hits the winning combination. The first Fantasy five Georgia draw took place 19 years ago, and the eZmatch option was introduced from the very beginning.
Cash Pop
A Cash Pop game has five drawings every day, seven days a week, with prizes up to $1,250, and all that needs to be done is pick a number between 1 and 15 to play.
Weekly Games of Georgia Lottery
Mega Millions
Despite being a conservative state, Georgia played a central role in the creation of Mega Millions back in the 90s, and it eventually replaces The Big Game one decade later. Mega Millions in GA is an immensely popular game that has a jackpot starting at $12 million, and since November 7, 2010, state residents can also activate the Megaplier option.
Powerball
It took seven years before the Powerball was introduced to Georgia, although for brief periods in 1996, Georgia Powerball tickets were sold in the states. The price of a ticket increased from $1-$2 nationwide, and Powerball GA made no exception, with the change occurring in 2012.
Jumbo Bucks Lotto
There are two draws a week for Jumbo Bucks Lotto, with a starting jackpot of $1 million. Tickets cost $1 each. With the Cash Match add-on for $1 more, you will receive instant prizes of up to $500, plus multipliers to increase your winnings by up to 10 times.
Decades of Dollars Replaces Georgia Win for Life
Some of the most popular games are those that present players with a chance of winning a constant amount for many years to come. The Win for Life in Georgia had a good run for one decade but was replaced in January 2011 with Decades of Dollars, which is a very similar game branded differently. The main difference resides in the fact that those who win a jackpot in the Decades of Dollars GA can opt-in to receive a lump payment instead of an annuity worth $250,000 every year.
The price of a Georgia Decades of Dollars is two dollars, twice as much as what the lottery win for life used to cost, but the prizes were bumped, and second-tier awards start that $10,000. The first jackpot winner purchased the tickets in Evens, Georgia, 1 1/2 years ago.
Other GA Lottery Games
Keno offers more than 300 draws a day, making it possible for you to win up to $100,000 - add the Multiplier and Bulls-Eye options for an even better chance of winning. The Georgia Lottery also offers Print n Play instant games. Once you choose a game, buy it, and follow the steps to play, your ticket prints from the terminal. They can be as rewarding as regular lottery games, so you should give them a try.
Schedule of Georgia Lottery Drawings
The state of Georgia has one of the widest selections of lottery games in the country, so be sure to find out the days and times of every drawing here:
| | | | |
| --- | --- | --- | --- |
| Lottery Game | Days of Draw | Time of Draw* | Sales End at* |
| Mega Millions | Tuesday, Friday | 11:00 PM | 10:45 PM |
| Powerball | Monday, Wednesday, Saturday | 10:59 PM | 10:00 PM |
| Cash4Life | Daily | 9:00 PM | 8:45 PM |
| Cash 3 | Daily | 12:29 PM, 6:59 PM, 11:34 PM | 12:00 PM, 6:50 PM, 10:45 PM |
| Cash 4 | Daily | 12:29 PM, 6:59 PM, 11:34 PM | 12:00 PM, 6:50 PM, 10:45 PM |
| Fantasy 5 | Daily | 11:34 PM | 10:45 PM |
| FIVE | Daily | 12:29 PM, 6:59 PM | 12:00 PM, 6:50 PM |
| Cash Pop | Daily | 8:00 AM, 1:00 PM, 5:00 PM, 8:00 PM, 11:59 PM | - |
| Jumbo Bucks | Monday, Thursday | 11:00 PM | 10:45 PM |
*Times are shown in Eastern Time. A Georgia Lottery ticket cannot be purchased between 1:00 a.m. and 5:00 a.m.
GA Lottery Rules
To play Georgia Lottery games or redeem prizes, you must be at least 18 years old.
Prizes worth $600 or more will be reported to the IRS. A prize worth more than $5,000 will be subject to federal withholding taxes of 25 percent and Georgia state income taxes of 6 percent.
How to Claim a Prize from the Georgia Lottery
See details below for how to claim all prize amounts by mail. Any Georgia Lottery retailer or Lottery office can redeem prizes valued at $600 or less.
To claim a prize worth $601 or more, you'll need to fill out a claim form and supply two types of identification to the Georgia Lottery Commission. Prizes must be redeemed within 180 days of the relevant drawing, while instant tickets must be redeemed within 90 days of the game's expiration date.
You can also claim payouts worth up to $25,000 at Lottery Headquarters or any Lottery district office. You can also claim special Lottery kiosks at Hartsfield-Jackson International Airport in Atlanta.
How to Claim a Prize by Mail
Prizes of any value can be claimed by mail. You will need to fill out the back of the winning ticket and send it to the following address if you won less than $600.
If you win more than $600, please send the following:
Original ticket completed
Claim form completed
A copy of a government-issued photo identification
A copy of your social security card
Please send to:
Georgia Lottery Corporation
P.O. Box 56966
Atlanta, GA 30343
Generally, processing takes 2-3 weeks; however, big jackpots can take up to 4-5 weeks.
GA Lottery Winners: Interesting Facts
Even though Erika Greene worked at a cell phone office, after she won $58,900,000 from the Georgia lottery, she decided to show up at the lottery office in a stretch limousine!
A Georgia man named Craigory Burch Jr. won nearly half a million dollars in 2015 through Fantasy 5. Two months later, Craigory was found dead in his home.
A store clerk gave Kathy Scruggs the wrong lottery ticket, resulting in her winning a solid $25 million Powerball jackpot.
Georgia Lottery Number Generator