Lottery Winners Who Lost It All to Crime and Got Robbed
Last updated on November 3, 2019 by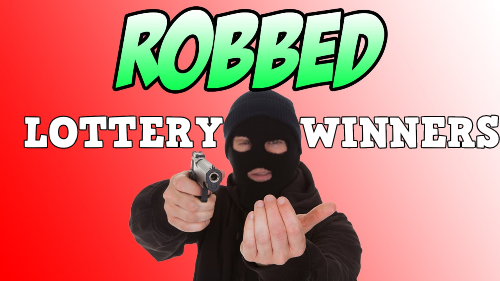 We live in a crazy world, hey, it's a jungle out there! We see so many illustrations of the fact you cannot trust anyone. This is especially true for people who have suddenly found themselves in possession of massive amounts of money. Yep, we're talking about lottery winners.
Apart from the obvious, being a lottery millionaire isn't easy.
Many game organizations from around the world do not protect the anonymity of their winners. Winners often have to appear in press conferences, which makes them public entities. As a result, brand new lottery millionaires are quite vulnerable.
As soon as someone wins those coveted millions, they start getting money requests from friends, relatives, coworkers, and even strangers. They start getting a business proposal, with most of these being downright scams.
History knows many stories of lottery winners who have gotten robbed, some by friends, and some by strangers. Today, we'll take a look at some of the most blatant stories together.
Andrew Jackson Whittaker Jr. – Robberies and a Casino Lawsuit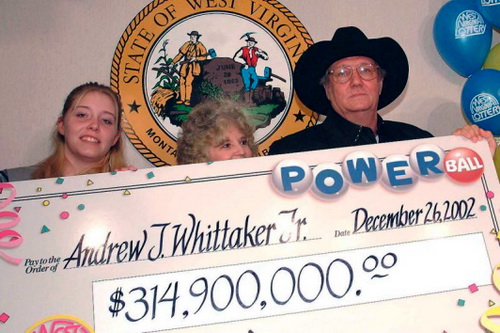 It seemed that 2002 would be the year during which the fate of Andrew Jackson Whittaker Jr. would turn around. The building contractor quickly became 114-million-dollars richer after winning the Powerball jackpot.
Little did Andrew know this would probably be his last good year.
In 2003, thieves took away 545,000 dollars that Andrew had kept in his car. Why would anyone want to keep over half a million dollars in their car is beyond us, but this is exactly what happened.
Unfortunately, Andrew proved to be one of those people who don't learn from their mistakes. Only a year later, he lost 200,000 dollars in the same way.
Andrew lost his immense fortune in a series of events and stupid decisions in just four years after becoming a lottery millionaire. By the time he went broke, Andrew was also sued by a casino in Atlantic City. According to casino reps, Andrew had bounced nearly 1.5 million dollars in the form of checks.
A Robbery Gone Wrong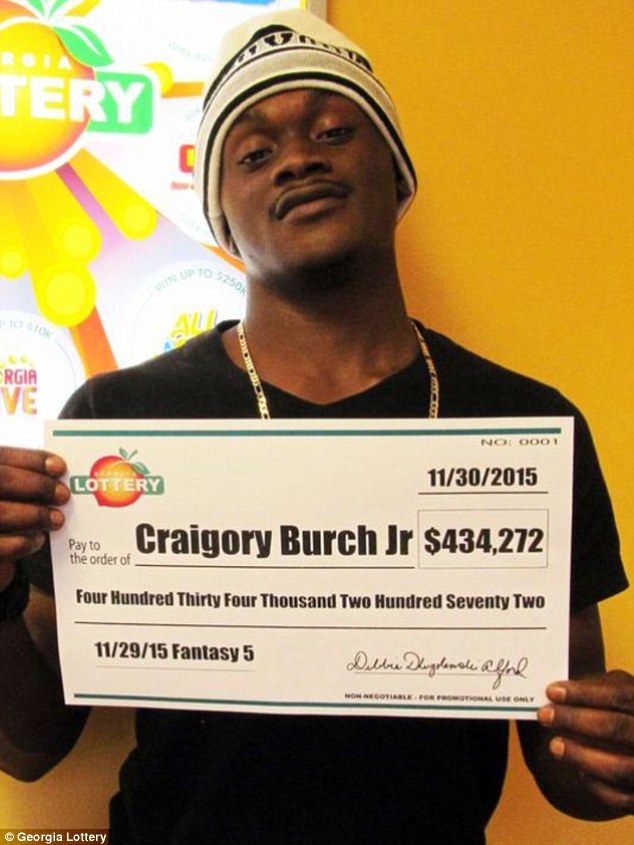 Our lottery winners' stories will take a darker turn with the next one. It's one of the saddest occurrences in lottery history, and we hope that the number of people who have to go through such situations remains limited.
In 2015, Craigory Burch Jr. from Georgia won almost half a million dollars from one of the state lotteries.
Only two months later, police officers found Craigory dead in his home. He was shot in what the police suspected to be a robbery attempt.
Eventually, the perpetrators were identified. The two armed robbers wore masks and entered Craigory's home, demanding money. While this was happening, Craigory's girlfriend ran out of the apartment to seek help.
Craigory pleaded, telling the robbers they could have all the money in his bank account. Frustrated that they couldn't find a wallet, the criminals eventually shot Craigory and ran away.
When Family Takes Over
Unfortunately, it's not always strangers who do unspeakable things. Sometimes, lottery winners get victimized by the people they trust the most.
Have you ever heard about Mikhatshane George Manganyi? Apart from the fact that his name is a mouthful, our lucky chap made headlines back in 2006 when he won a serious amount from a lottery in South Africa.
Mikhatshane was one of the luckiest lottery winners, making plans about how he'd change his life. He was dreaming about building a mansion for his wife and helping out the family. His dreams were cut short when Mikhatshane's son stole the millions from the lottery jackpot.
The 85-year-old man said in an interview that winning the lottery had destroyed his family.
The guilty party, an ex-cop, was eventually detained, and he went through the court process. The man claimed that his deceased brother had been the one to steal the money. Court officials didn't believe him, and the perpetrator was sentenced to 15 years in prison for stealing his dad's money.
The conviction went in effect in 2014. According to the judge, a man who won millions was left begging for money and having his house falling apart due to the fact his son showed no remorse. According to court evidence, the convicted fraudster forged his dad's signature to divert the winnings from the lottery to his account.
The Stolen Lottery Ticket
Some lottery winners haven't even had a chance to claim their prize.
A North Carolina woman called Jasmine Watkins accused her ex of stealing a winning lottery ticket in 2019.
Jasmine and her ex supposedly bought the lottery ticket together. The Lucky for Life ticket proved to be lucky as it won a massive reward of 25,000 per year for the rest of Jasmine's life or a lump sum of 500,000 dollars.
At the time, the ticket was in the hands of Jasmine's girlfriend for safekeeping. The couple made plans to go to a lottery office together and cash out the price. Little did Jasmine know that her supposed partner in life had other intentions.
Instead of doing what they'd agreed upon, Jasmine's now ex-girlfriend visited the lottery headquarters on her own, cashed the award, and disappeared.
According to Jasmine, she and her ex had been buying lottery tickets together in the past. Due to the betrayal, Jasmine filed a claim and a lawsuit against her former partner. Since a dispute was launched, the payment was frozen, and Jasmine's ex-partner didn't enjoy her victory too long.
It's still too early to tell what the court will decide, but we honestly hope that justice will be served.
As you can see, we live in a cruel world. The lesson to learn is an important one – be careful about who you trust and how you protect your money. Sometimes, ill luck can strike lottery winners from where they expect it the least.
You May Like