Lottery Winners Who Blew It All Too Quickly
Last updated on August 9, 2018 by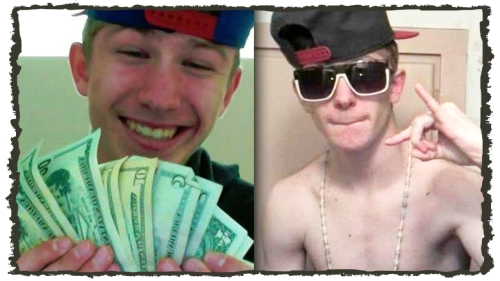 Just in the last several weeks, a Mega Millions lottery drawing resulted in a single ticket that won $522 million. The prize was won in the state of California and is the latest in a series of huge single ticket wins that have seen people pocket immense sums of money.
What would you do if you won such a large amount? Would you save it all for a rainy day? Make sure your friends and family were all cared for and have a few treats yourself?
Or…would you perhaps end up like the people in this story. Read on, to find out all about the lottery winners who blew it all too quickly.
Lara and Roger Griffiths
In 2005, Lara and Roger Griffith won a $2.76 million lottery jackpot. With the money they went and bought a million-dollar barn-converted house, followed by a Porsche and some luxurious vacations.
Less than five years later the couple had lost everything, and each other – after a devastating house fire swallowed the last of their money and Roger left Lara for another woman.
Bud Post
William "Bud" Post scooped an awesome $16.2 million prize pot in the Pennsylvania lottery thirty years ago in 1988. In less than a year he was in DEBT. To the tune of $1 million.
"I wish it never happened," Post said. "It was totally a nightmare," he said, speaking afterward. After putting lots of money into family businesses, he ended up spending time in jail for firing a gun over the head of a bill collector. Then an ex-girlfriend former girlfriend sued him for a third of his winnings. If that wasn't enough, his brother then got arrested for hiring a hitman to kill Bud in the hopes he'd inherit a share of the winnings…
Unsurprisingly, Bud commented, "I was much happier when I was broke." He ended his days living on $450 a month and food stamps and died in 2006.
Sharon Tirabassi
Fourteen years ago, Sharon Tirabassi cashed a check from the Ontario Lottery and Gaming Corp which amounted to more than $10 million.
All the winnings went on a "big house, fancy cars, designer clothes, lavish parties, exotic trips, handouts to family, loans to friends," Less than ten years later she ended up "riding the bus, working part-time, and living in a rented house." Of her win, she said: "All of that other stuff was fun in the beginning, now it's like, back to life," she told The Hamilton Spectator shortly after.
She was savvy enough to put some of the money into a trust fund for her six children, so they won't go without. They can claim the money when they turn twenty-six.
Gerald Muswagon
Twenty years ago in 1998, Gerald Muswagon won the $10 million Super 7 jackpot in Canada.
However, the huge win proved a massive strain on him. Newspaper The Globe and Mail commented that "He bought several new vehicles for himself and friends, purchased a house that turned into a nightly 'party pad' and often celebrated his new lifestyle with copious amounts of drugs and alcohol. In a single day, he bought eight big-screen televisions for friends."
He'd also made an unwise business investment, pouring money into a logging business that failed due to low sales. He took a job doing the heavy lifting on a farm, to make ends meet and ended up hanging himself in 2005 having lost everything.
Suzanne Mullins
1n 1993, Suzanne Mullins won $4.2 million in the Virginia Lotto.
Having split the yearly payments three ways with her husband and daughter she ended up with $47,000 a year. She quickly found herself in debt, having shelled out $1 million for her uninsured son-in-law's medical bills.
"It's been a hard road. It's not been jet plane trips to the Bahamas," said Mullin's lawyer in 2004.
She ended up taking out a $200,000 loan with a loans company that served lottery winners who need their money faster. Then she switched to a lump sum payout but never paid back the debt. She ended up with no assets and had lost it all in just over a decade.
Americo Lopes
After quitting his job, on winning the New Jersey Lottery, Americo Lopes lied and said he was leaving because he needed foot surgery.
When he told a former co-worker the real reason, he and a few of his other former colleagues bullied him for not splitting the winnings – as it turned out there had been a promise he would.
A court-ordered Lopes to split the winnings and he lost everything within two years – all for not being honest.
Michael Carroll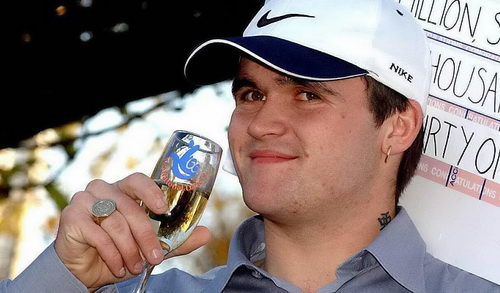 Only nineteen when he won $15 million on the National Lottery in 2002, a penchant for crack, parties, prostitutes, and cars put Michael Carroll back at square one in five years.
Last we heard, the former garbageman was hoping to get his old job back…
Andrew Jackson Whittaker Jr.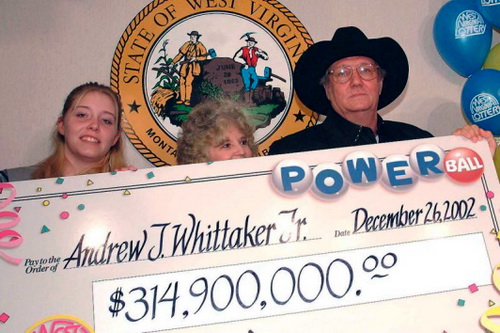 Andrew Jackson Whittaker Jr won a $315 million payout in 2002 on the Powerball draw. After taxes, he'd still got $114 million. But that was where his luck ran out.
Thieves stole $545,000 that Whittaker had stashed in his car in 2003. Then he lost $200,000 the same way a year later.
Caesars Atlantic City then sued him, which said Whittaker had bounced $1.5 million in checks.
After just four short years, his entire fortune was gone…
Billy Bob
Billy Bob, a Pentecostal preacher working in the stock room at Home Depot got his prayers answered after he won the $31 million Texas jackpot in 1997.
He quit work, traveled to Hawaii, bought a ranch, six other homes, and new cars. He donated 480 turkeys to the poor, in an act of altruism.
However, it was his refusal to say no to people that was his undoing. He ran into money trouble with a company that gave lottery winners lump sums in exchange for their annual checks, but it left him with far less than what he'd won.
He ended up divorced and s short time later committed suicide. He said that winning the lottery was the worst thing that had ever happened to him.
Willie Hurt
In 1989, Willie won a $3.1 million jackpot in the Michigan Lottery. Just two years later, he'd lost everything and was divorced, had no access to his children and was addicted to crack cocaine. The latter rode him of his entire fortune.
Janite Lee
After winning an $18 million lottery jackpot in 1993, Janite Lee saw her winnings gone within a decade.
Lee, a wigmaker from South Korea, blew it on charity handouts. But her generous nature coupled with a penchant for gambling meant that she had to file for bankruptcy in 2001.
Luke Pittard
Born in Wales, over in the UK, Luke Pittard won a $1.9 million jackpot twelve years ago in 2006 but spent almost all of it on a trip to the Canary Islands, a wedding, and a house. Under two years later, he was working at McDonald's to make ends meet.
"They all think I'm a bit mad, but I tell them there's more to life than money. I loved working at McDonald's before I became a millionaire and I'm really enjoying being back there again," he said in a newspaper interview.
Alex and Rhoda Toth
After winning $13 million jackpot in Florida in 1990 Alex and Rhoda Toth thought they had it made. Within 15 years, they were destitute.
The couple spent heavily on a three-month trip to Las Vegas. This included stays in a $1000 per night penthouse. They bought ten acres of land back at home.
Eventually, they were accused of tax evasion by the IRS and it was estimated they owed in the region of $2.5 million. Alex died before his case went to trial; Rhoda served two years in prison.
Callie Rogers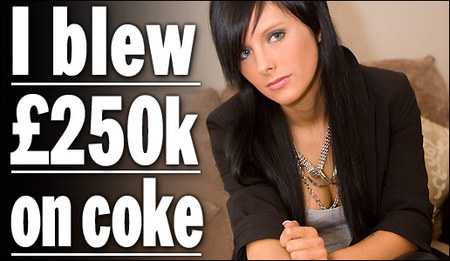 Callie Rogers was only sixteen when she won $3 million UK's lottery in 2003. However, she was too young to know how to manage her money or where it would lead her!
She'd vowed to manager her money sensibly but made quick work of getting through it. She spent thousands on vacations, expensive clothes, cars and having breast implants. She also allegedly spent $300,000 on cocaine. She bought her mother a bungalow worth quarter of a million.
However, she lost it all and now, still aged only twenty-nine, she's a mother of three and spends her time teaching her children to be careful with money. "I'm glad they'll grow up knowing the value of money. I was too young to win the lottery. It nearly broke me, but thankfully, I'm now stronger than ever." she said, in an interview with The Sun newspaper.
These people are proof that you can have it all, and as soon as you've gained it – it's gone. Proof indeed that if you win big, you need to be wise with your investments and take your time to plan how you'll manage your good fortune!
You May Like