123 Lotto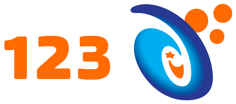 Site URL:

pais.co.il

Days Played:

Daily
123 Lotto Review
Many people like daily lotteries because they come with good odds, and they also feature numerous winning opportunities per week.
If you're in Israel or you're interested in Israeli games, you can rest assured that a daily gameplay option does exist.
The option is called 123 Lotto, and it utilizes one of the most popular lottery formats in the world.
Learn how to play 123 Lotto Israel
123 Lotto Israel belongs to the portfolio of Mifal HaPayis – the national lottery operator of the country that was set up way back in 1951. Since its establishment, Mifal HaPayis has been funding many charitable, social, and healthcare causes for the betterment of the entire society.
Thus, 123 Lotto is entirely safe and legitimate to play. What do you need to do to get your 123 lottery ticket, however, and win a prize? Here are some of the biggest essentials to keep in mind.
How to Play 123 Lotto
The daily Israeli lottery employs the prominent three-digit lottery format. To play, you have to select a three-digit number in the range from 000 to 999. You can repeat digits, but keep in mind that the order is essential. You have to guess both the digits and the sequence in which they get drawn for a chance to win a prize.
123 Lotto drawings take place every single day of the week. From Sunday to Thursday, the drawings occur at 9 p.m. On Friday, the drawing is at 1 p.m., and on Saturday – at 10:25 p.m.
Just like other three-digit lotteries, this one gives players control over the amount they want to bet. A bet can range from one Israeli shekel to 500 shekels. A bigger amount will lead to a bigger payout, but it's also going to make a bet riskier.
If you're planning to play this lottery, do choose a sum that you're comfortable losing.
Keep in mind that according to Israeli laws, you have to be aged 18 or older for a chance to play the lottery.
There are no restrictions when it comes to the nationality of the people who can play Mifal HaPayis games. If you are a foreigner who is residing in Israel legally, you can visit one of the numerous retail venues and get your ticket.
You can use two opportunities to buy your 123 Lotto tickets.
For a start, visit one of the many retail venues located throughout Israel. Since 2017, the Israeli Ministry of Finance has also allowed online lotteries organized by Mifal HaPayis. A couple of international online lottery operators also provide tickets for the most prominent Israeli games. Thus, if you live in another country and you're interested, you can easily get lucky.
Prizes, Payouts, and Checking 123 Lotto Results
As you've found out already, there's nothing particularly complicated in terms of playing 123 Lotto. The prize structure is also far from complicated.
There are several specific prize tiers, each one dependent on the accuracy of the numerical bet.
To receive the maximum award from 123 Lotto, you have to match the three-digit number for the day correctly.
The odds of winning a prize from Israel's daily game are one in 1,000, which is pretty favorable.
As far as the prize size goes, the winner will receive a payout that multiplies the amount bet on the ticket by 600. Thus, in the event of betting one shekel and winning, that individual will receive 600 shekels.
Apart from the top prize, there are a couple of additional rewards. If you have all of the digits correct but they are in the wrong order, the payout is going to be your bet amount x25. If you have two numbers in their proper positions, the payout will be the bet amount x5. If you have just one number in the correct position, you will be handed back your bet amount. Hey, that's still a good thing – you're not going to lose any money, and you can use the prize to purchase a new ticket!
Here's what you need to know about winning a prize and claiming it.
If you have an online ticket-buying subscription, you wouldn't have to do anything to receive your Lotto 123 prize. The sum you have acquired will be credited to your bank account. For more substantial sums, players will receive a smartphone notification they've won, and the money will be transferred in five days.
Those who choose the offline gameplay methodology will need to use a prize claim procedure that's dependent on the amount that they've won. More information about the places where prizes can be claimed is available on the official lottery operator's website. A telephone hotline is also at the disposal of winners who may be interested in asking questions or clarifying something.
Keep in mind that lottery prizes in Israel are considered taxable income. Such taxes were introduced in 2003. Awards of up to 30,600 shekels are tax-free – obvious good news for all lotto enthusiasts. Sums that fall in the 30,601 to 61,200 shekels bracket will be subjected to a partial deduction. For more considerable amounts, the income tax is 35 percent!
Now that you know all of the essentials, we're left with answering just one more question.
How Do You Check Lotto Israel's Results?
You can find out the latest 123 Lotto result by watching the televised live drawing every single day. If you miss the drawing, you'll find the results on the lottery's official website. Those who play lotteries in Israel online don't need to worry about results as they will be notified about winning automatically.
We also feature results for the most prominent and beloved lottery games, including 123 Lotto. Check out the respective section for the latest results or take a look at the other international lotteries that we feature.
123 Lotto Number Generator