Taiwan Lotto 5/39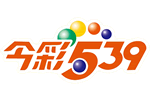 Site URL:

www.taiwanlottery.com.tw

Days Played:

Monday-Saturday
Taiwan Lotto 5/39 Review
Taiwan's Jin Cai 539 Lottery (今彩539) is a pretty popular game. The name says a lot about its prominence. As you can probably guess, this is a 5/39 game. The Taiwan Lotto 5/39 is characterized by pretty good odds of winning in comparison to some other national games.
Through the years, there have also been multiple instances of fantastic sums accumulating for the top prize.
The Taiwan Lotto 5/39 is a pretty standard draw-style lottery, which makes it easy to play.
Check out the prizes offered at GosLoto 749
The game is organized by Taiwan Lottery Co., a subsidiary of CTBC Financial Holding – the delegated organization that operates the CTBC Bank public welfare lottery. The lottery occurs under recognition and permission by the Ministry of Finance, which first granted the rights for such activities to take place in 2007.
What does all of this legal and corporate information mean? It indicates you can play the lottery in Taiwan confidently and without worrying about being scammed. Jin Cai 539 is an entirely legitimate game that's safe, and that also gives players a chance to win some nice awards eventually.
How to Play Taiwan Lotto 5/39
The Taiwan 5/39 lottery is pretty easy to play. For a standard entry, you have to choose five numbers out of 39 possibilities. To claim the jackpot, you need to match all five numbers drawn.
The price of a standard lottery entry is 50NT$ or approximately 1.62 US dollars.
Apart from the standard lottery entry, however, you can also opt for a couple of alternative opportunities.
The first one is the quick pick entry, and most lottery players are familiar with it. This feature generates a random numerical combination for you at the time you go to buy a ticket. If you don't have the lucky numbers you want to test out, a quick pick may be the way to go.
A quick partial selection is also possible with Jin Cai 539. In that case, you mark one or more of your favorite numbers, and the software will generate the others randomly to give you a standard lottery entry that consists of five numbers.
Finally, there's a system play. System play allows you to choose a bigger number than the set of digits required to win the jackpot. While system tickets are more expensive, they improve your odds of winning a prize.
Taiwan Lotto 5/39 allows you to create system entries ranging from six to 16 numbers. A system entry of six costs 300NT$. The biggest system of 16 costs 218,400NT$.
Taiwan Lottery gives you several possibilities for the acquisition of a ticket.
The first and most obvious option is to walk to any authorized lottery retail venue, enter, say hello, and buy your ticket.
Taiwan Lottery also enables the purchase of tickets through smartphone electronic selection and QR code betting.
There's an official Taiwan Lottery app for Android and iOS devices that you can download to your phone and use for betting purposes. When you use the app to create your entry, a QR code will be generated. Go to a betting section and have the QR code scanned there. A lottery ticket will be printed automatically, and the transaction will be finalized once you make payment.
For all of these options, you can choose to enter a single drawing, or you can pre-order your ticket for up to 24 upcoming drawings.
Taiwan Lottery 5/39 Prizes
The Taiwan Lottery 5/39 prizes depend on several factors. Some of them are fixed, and some of them will grow if the award isn't won in a single drawing.
To claim the top prize, you have to match all five digits drawn on the respective date. The jackpot is guaranteed at eight million NT$, but it will grow if there's no winner for the respective drawing. Keep in mind, however, that the maximum top prize is capped at 24 million NT$.
Those who match four out of the five winning numbers will qualify for the second prize of 20,000NT$. Matching three numbers results in an award of 300NT$, and the lowest prize tier (for matching two numbers) is 50NT$.
Players have three months from the date of the drawing to come forward and make a prize claim. All of the lottery prizes that are non-taxable can be redeemed within 10 minutes of the winning numbers for the respective Taiwan Lotto 5/39 drawing being announced.
Prizes of up to 2,000NT$ can be redeemed at all of the authorized Taiwan Lottery agencies and China Trust Commercial Bank branches.
Sums in the range from 2,001 to five million NT$ are available at all of the China Trust Commercial Bank Taiwanese offices.
For more substantial sums, players will need to make an appointment for the claim by calling 0800-024-500 from Monday to Friday in the 9 a.m. to 5 p.m. time range. The Taiwan Lottery customer service representative will shed more light on the procedure that needs to be followed for the prize redemption to take place.
All of the awards advertised on the official Taiwan Lottery 5/39 do not factor in local taxation regulations.
Getting the Latest Taiwan Lotto 5/39 Results
You have several opportunities to get the Taiwan Lottery 5/39 result today.
For a start, Taiwan Lottery 5/39 results are featured on the official app and via the website of the entity. You can check out the information about the latest drawings, as well as a results archive. The site also has a pretty comprehensive archive that consists of the sums won per drawing and the number of awards distributed (if you happen to need such data).
We also do our best to provide current and accurate Taiwan Lotto 5/39 result information.
Please check the numbers for the respective date you're interested in to find out if you've won or to identify some of the Taiwan Lotto 5/39 hot and cold numbers.
Taiwan Lotto 5/39 Number Generator