Supiri Vasana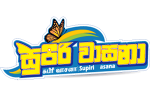 📅
Days Played:
Wednesday and Saturday
🗓️
Latest Results:
20-01-2022 9:30pm IST
Supiri Vasana Winning Numbers
Supiri Vasana is a 4 + 1 number lottery game. To win Rs2 Million Supiri Vasana jackpot, you have to match 4 main numbers and 1 bonus number.
Supiri Vasana Past Results and Winning Numbers
The Supiri Vasana result archive contains the results from 17-02-2018 9:30pm IST up to the last ones. You only need to select the right date from the list.
DRAW DATE
:
WINNING NUMBERS:
Thursday 20th January 2022, 9:30pm

01

13

21

48

13

Monday 17th January 2022, 9:30pm

32

44

53

55

02

Saturday 15th January 2022, 9:30pm

39

46

55

56

09

Thursday 13th January 2022, 9:30pm

19

47

48

51

15

Monday 10th January 2022, 9:30pm

09

24

27

46

14

Saturday 8th January 2022, 9:30pm

08

32

40

55

13

Thursday 6th January 2022, 9:30pm

17

35

40

51

11

Monday 3rd January 2022, 9:30pm

17

20

35

36

04

Saturday 1st January 2022, 9:30pm

01

06

52

61

01

Friday 31st December 2021, 9:30pm

08

12

49

58

07
Supiri Vasana Prizes
The Supiri Vasana features 9 prize divisions. To win any prize in Supiri Vasana, you have to match 1 number. Chances to hit the Supiri Vasana jackpot are -. To see all the Supiri Vasana odds, go to the REVIEW tab.
| Divisions | Match | Payout per Winner |
| --- | --- | --- |
| 1 Prize | 4 + Super Number | Rs2,679,331 |
| 2 Prize | 4 | Rs500,000 |
| 3 Prize | 3 + Super Number | Rs20,000 |
| 4 Prize | 3 | Rs1,000 |
| 5 Prize | 2 + Super Number | Rs200 |
| 6 Prize | 2 | Rs100 |
| 7 Prize | 1 + Super Number | Rs60 |
| 8 Prize | 1 | Rs20 |
| 9 Prize | Super Number | Rs20 |
Supiri Vasana Hot and Cold Numbers
Supiri Vasana hot numbers are the lottery numbers that appear the most in drawings. Supiri Vasana cold numbers are the numbers that appear infrequently. Some lotto players choose them specifically because of the frequency, believing that their reappearance in Supiri Vasana results is only a matter of time, while others stay clear.
Choose the range of years for checking Hot and Cold numbers:
Supiri Vasana Jackpot History
The jackpot history tool will enable you to see the changes in the biggest Supiri Vasana jackpots over time. Use the data to carry out analysis, comparisons and predictions for the next Supiri Vasana jackpot.
Supiri Vasana Review
The world over, lotto has been one of the most practical and quickest ways people follow to improve their financial wellbeing and enjoy themselves in the process. In Sri Lanka, the story is not any different. Millions of people from all districts and walks of life have been actively participating in Lotto games, thanks to the National Lotteries Board for its innovative and profitable games.
Before the National Lotteries Board was established, the body in charge of lotteries in Sri Lanka was the Hospital Lotteries. However, following the increase in scope and interest of the lottery industry, Sri Lanka needed to position itself as a country and as such formed the National Lotteries Board in under the Finance Act of 1963. While this was seen as a plausible move, further amendments of the Finance act followed to accommodate modern developments in the lotto industry. The amendments were done in 1997 and 1998.
Immediately after these amendments, the National Lotteries Board introduced a new draw game in 1999 known as the Supiri Vasana.
Supiri Vasana Lottery Game
In Sri Lanka, almost every lottery game introduced is linked to a particular social cause. Supiri Vasana was specifically introduced on behalf of the Ministry of Social Services and Ministry of Sports. This simply means, the funds generated from the subscriptions are partly channeled to programs within these two ministries.
Supiri Vasana being a draw game, has attracted lots of followers and has increased the subscriptions on any one draw game. In response, the National Lotteries Board has also increased the size and number of prizes to give each player an opportunity to win a prize.
Draws for Supiri Vasana are done twice a week on Wednesdays and Saturdays. Again, this means two opportunities to bag millions in this game every week. From the Wednesday draw, 10% contributes to Ranaviru seva authority, a fund that takes care of the day to day needs of the Civil Defence Force and Army/Navy/Air force/ Police personnel who were either killed or injured during the way as well as their closest dependents. From the Saturday draw, 10% is equally distributed between the Ministry of Social Services and Ministry of Sports.
Playing Supiri Vasana
The first step in playing this lottery game is to identify the places near you where you can buy your tickets. Luckily, the National Lotteries Board has registered quite a number of agents who are strategically located in every district from the urban to the rural areas. This gives ease of access to the millions of players, irrespective of where they are. For instance, Colombo alone has 21 dealers from whose premises you can play Supiri Vasana.
After locating the dealer near you, the next step is to visit and request for a playslip. The playslip has panels which are also known as play areas. From each panel, you are required to choose 7 numbers. One of the numbers is the Super Number, then four ordinary numbers and two Bonus Numbers. It is against these numbers that your win will be determined. There are two ways of picking these 7 numbers: Quick Pick and manual Picking.
Manual Picking
This is fairly simple. You are required to manually (with the help of a pen), cross out the numbers you feel are your winning digits. How you arrive at them is purely a change and personal decision. However, you should have at least made a decision by the time you are playing of the numbers you think will win you any other prize if not the Jackpot.
In case you make a mistake while picking your numbers, there is a void check box at the bottom of each play area. Just check it and the whole panel will be disregarded. Never rub the erroneous numbers because this will mess up the entire playslip.
There is also an opportunity for advance plays. This is especially commendable, if you are travelling, but would still want to take part in a future game. You simply tick the advance draws you want to be entered. One thing you should note is that the numbers you will be entered for, are the same because the system doesn't allow you to choose separate numbers for the different draws.
Quick Pick
This is an automated number selection system where all your 7 numbers are generated by the computer terminal at the dealer's premises. You simply tell the clerk that you want to select your numbers through quick pick and he will run the machine for you.
Alternatively, you can combine both quick and manual picking on the same playslip. There is a checkbox at the bottom of each play area which allows you to play that specific panel through quick pick. Simply mark the quick pick check box and continue marking your numbers in the other panels.
After you are done with the playslip, hand it over to the clerk with the equivalent amounts. Initially, the cost per play was Rs 10, but now it has been pushed over to Rs. 20. This means the total amount will be the number of plays you want to be entered for multiplied by Rs 20.
Ticketing
When your playslip is processed, you will be issued with a ticket that is evidence of your participation in the Supiri Vasana game. As a matte of fact, you cannot claim any prize unless you present your winning ticket to the National Lotteries Board officials.
Supiri Vasana Prize Breakdown
With the new ticket price, a new prize structure was operationalized from February 2010.
To win the super prize, you should match the super number together with any 4 numbers correct. This wins you Rs. 10,000,000.
To win the first prize, Rs. 1,000,000, match any 4 numbers correct.
To win the second prize, Rs. 100,000, you should match any 3 numbers together with the first bonus number right.
If you match any 3 numbers, plus the first bonus number, you win the third prize, Rs. 50,000.
Matching any 3 numbers correct wins you the fourth prize, Rs. 2,000.
The fifth prize, Rs.100, matches any two numbers correct.
The 6th and 7th prize of Rs.20 is won by matching either any one number correct or the super number correct.
If you win a prize, ensure you put together your identification documents together with the ticket as they will be required when claiming the prize. Check the website or visit your dealer for information on which numbers have won after a draw.