NewWin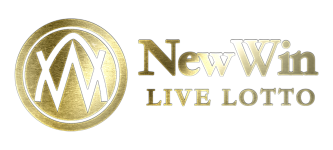 Site URL:

nwlotto.com

Days Played:

Daily
NewWin Review
The four-digit (4D) lottery format is tremendously prominent in many parts of the world, especially Asia. This is why it's not surprising that NewWin Live is gaining a lot of popularity right now.
Actually, this isn't a new version of the traditional 4D game. In fact, 4D NewWin was launched way back in 1997. Since then, this Cambodian lottery has established itself as a fun and reliable opportunity to test out.
Many private lotteries in Cambodia are commercial enterprises that focus solely on profitability. The case with NewWin is a little bit different. It has taken up some social causes, raising funds for various initiatives while giving players a chance to test out their luck and win some prizes.
Here's all you need to know about Mega Millions Hot Triplets
If you're wondering whether to give the game a try, here's what you need to know. NewWin is fully-licensed, and it claims complete transparency in its proceedings. Based on our research, this is a game of luck worth giving a try, and here's how to do so.
NewWin Live: Here's How to Play
Anyone who has played a four-digit lottery before will instantly feel comfortable with NewWin 4D Live. The "live" in the name of the lottery refers to how drawings are organized and broadcast online to give players instant access to the latest result for NewWin.
For a chance to win a prize from the lottery, you have to select one (or more) four-digit numbers. Your entry will look something like this: 5-8-2-7. You can repeat one or more of the digits in your ticket entry. What's important to understand is that the order your numbers appear in is important for winning a prize. In other words, if your ticket is 1-1-5-9 and the winning number is 1-5-9-1, you are not going to claim an award from the lottery.
For each drawing, the NewWin team will draw 23 four-digit numbers. Each one of those will be used to determine a specific reward category.
There will always be one first prize, one-second prize, one-third prize, 10 special rewards, and 10 consolation prizes per drawing (more about that in the coming section).
When playing, NewWin participants have the freedom to decide how they're going to bet.
There's a 4D small bet, giving players access solely to first, second and third prizes. In that instance, however, the amount they win will be the biggest. A 4D big bet allows more prizes to be won, but the individual amounts will be smaller than in a small bet.
These are the two most popular bet types, but NewWin Live players can also experiment with 4D A, 3D A, 3D ABC, 2D A, and 2D ABC bets. These usually refer to getting a smaller numerical combination right, and as a result, such bets produce smaller rewards than the classic big and small bets.
More information on all the bet varieties is available on the NewWin website. We encourage you to check out all of this information before deciding to give the lottery a try.
Apart from understanding the bet types, it's also important to grasp that you're in control of the amount you're going to bet. This is a typical characteristic for all 4D games, and the NewWin lottery is not an exception.
New Win Lotto drawings take place every day of the week, giving players seven weekly opportunities to participate and claim a prize.
NewWin Prizes and Payouts
Once the NewWin 4D Live drawing takes place, you'll immediately know if you've won anything.
Let's start with the small bet since it is the one that produces the most spectacular rewards.
For a single dollar bet, the first prize in a small bet is 3,500 dollars. The second prize is 2,000 dollars, and the third prize is 1,000 dollars. There are no special or consolation prizes.
The same sum used in a big bet produces the first prize of 2,500 dollars, the second prize of 1,000 dollars, and the third prize of 500 dollars. The special prize is 200 dollars, and the consolation prize is 60 dollars.
Needless to say, each of the alternative bet types produces its own prizes. Once again – detailed information on those is available via the lottery's website, and you can quickly determine if the different bet variations are worth giving a try to.
We did look for information on big NewWin winners, but unfortunately, online information about Cambodian lotteries is fairly scarce. The NewWin Facebook page has nearly 7,000 followers, but it doesn't mention winners either.
As far as prize claims go, information is once again almost non-existent.
We managed to find out that all prizes are paid out in full and in the form of a lump sum. This Cambodian lottery does not have income taxes applying to rewards. The sum being advertised is the exact amount that the player is going to win.
If you have additional questions about prize payments, you can get in touch with the NewWin team. A telephone number and a physical address are both provided, simplifying customer support.
Check the Latest NewWin 4D Result Here
NewWin Lotto Live results can be checked out in a couple of ways.
For a start, you can watch the online broadcast of the daily drawing. Even if you miss it, the New Win today result will be added to the lottery's official website. The NewWin Facebook page also publishes the latest results, and it also features a pretty extensive archive.
If you need a more comprehensive source of information about Cambodian lotteries, 4D games, and lotteries in general, you've come to the right place. LotteryPros is committed to giving you the full details, including results. Visiting the respective section on our website will give you the latest NewWin 4D result and a comprehensive result archive for reference purposes.
NewWin Number Generator