Neeroga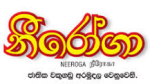 🗓️
Latest Results:
06-11-2020 9:30pm IST
Neeroga Winning Numbers
Neeroga is a 4 + 1 number lottery game. To win Rs18 Million Neeroga jackpot, you have to match 4 main numbers and 1 bonus number.
Neeroga Past Results and Winning Numbers
The Neeroga result archive contains the results from 25-07-2015 8:00pm BST up to the last ones. You only need to select the right date from the list.
DRAW DATE
:
WINNING NUMBERS:
Friday 6th November 2020, 9:30pm

17

29

31

36

GEMINI

Tuesday 3rd November 2020, 9:30pm

14

59

63

68

SCORPIO

Friday 30th October 2020, 9:30pm

15

18

21

27

PISCES

Tuesday 27th October 2020, 9:30pm

07

26

67

69

GEMINI

Friday 23rd October 2020, 9:30pm

09

19

24

63

AQUARIUS

Tuesday 20th October 2020, 9:30pm

13

27

41

51

LEO

Friday 16th October 2020, 9:30pm

30

34

53

67

LIBRA

Tuesday 13th October 2020, 9:30pm

10

33

62

65

LIBRA

Friday 9th October 2020, 9:30pm

05

16

17

69

SCORPIO

Tuesday 6th October 2020, 9:30pm

14

51

63

71

GEMINI
Neeroga Prizes
The Neeroga features 9 prize divisions. To win any prize in Neeroga, you have to match 1 number. Chances to hit the Neeroga jackpot are -. To see all the Neeroga odds, go to the REVIEW tab.
| Divisions | Match | Payout per Winner |
| --- | --- | --- |
| 1 Prize | 4 Numbers + Zodiac | Rs18,795,860 |
| 2 Prize | 4 Numbers | Rs1,000,000 |
| 3 Prize | Any 3 Numbers + Zodiac | Rs10,000 |
| 4 Prize | Any 3 Numbers | Rs2,000 |
| 5 Prize | Any 2 Numbers + Zodiac | Rs200 |
| 6 Prize | Any 2 Numbers | Rs100 |
| 7 Prize | Any Number + Zodiac | Rs60 |
| 8 Prize | Any Number | Rs20 |
| 9 Prize | Zodiac | Rs20 |
Neeroga Hot and Cold Numbers
Neeroga hot numbers are the lottery numbers that appear the most in drawings. Neeroga cold numbers are the numbers that appear infrequently. Some lotto players choose them specifically because of the frequency, believing that their reappearance in Neeroga results is only a matter of time, while others stay clear.
Choose the range of years for checking Hot and Cold numbers:
Neeroga Jackpot History
The jackpot history tool will enable you to see the changes in the biggest Neeroga jackpots over time. Use the data to carry out analysis, comparisons and predictions for the next Neeroga jackpot.
Neeroga Review
Sri Lanka has experienced phenomenal growth in lottery games thanks to the establishment of the National Lotteries Board (NLB) in 1963. Among other functions, the board actively promotes lottery games and ensures their impact is felt in the wider society by contributing to humanitarian causes.
The Act that brought into existence the NLB is the Finance Act of 1963. Over time, participants have demanded improvements in the way Lotto is conducted in Sri Lanka. This has made the officials, including government personnel, to affect several amendments to the Act. In 1997 and 1998, major amendments were incorporated all aimed at making the Lotto industry much more inclusive and in tune with the rest of society.
The body responsible for pushing the amendments is the Committee on Public Enterprises (COPE).
How to Play Neeroga
NLB has a wide network of dealers in almost all the districts in Sri Lanka starting from Colombo all the way to Vavuniya. This simply means, players who want to take part in Neeroga do not have to travel long distances to buy tickets.
There are authorized dealers operating retail outlets which allow players to buy tickets and win prizes in Neeroga. Visiting the official NLB website under dealers will show you the entire network.
To play Neeroga, go to a retail outlet and ask for a playslip. There are two main ways you can participate in the game.
Manual Picking
When selecting your numbers, you can decide to mark them off one by one based on your preferred lucky numbers. The playslip has panels, each representing a play. On any one given panel, you are supposed to choose 4 numbers, a zodiac sign, and a bonus number. These will form the basis of prize awards.
When you pick your numbers and realize that you have made a mistake and you need to cancel a panel, do not draw a crossline over the face of the panel rather go to the bottom of the panel and check the void box. This will disregard the entire panel.
You will also find the advance draw checkbox on your playslip. This allows you to participate in future draws using the same set of numbers. There are many reasons players would opt for advance draws. For instance, it could be purely out of personal preference or it could be that you are travelling and do not have sufficient time to visit a retailer for every draw.
Quick Pick
This system of selecting numbers is unique in the sense that the computer terminal does the selection for you. Apart from choosing the Quick Pick method, there is no further human input into the selection of numbers.
From the playslip, there is another checkbox for those who want to choose their numbers through the Quick Pick system. It is possible to have a combination of manual picking and Quick Pick on different panels on the same playslip.
You could also authorize the clerk at the retail outlet to choose the numbers for you through the Quick Pick system. None of the two methods of picking numbers give you an advantage when it comes to winning prizes. It is purely by chance.
Neeroga Tickets
Once you finish your selection, you should hand over the marked slip to the clerk. He will process it and give you a ticket. For the Quick Pick system, processing of tickets is direct following a successful Quick Pick number generation.
There are three types of tickets in Neeroga. While all of them are evidence that you are a participant in the game, they come in different colors showing the different draw days. Sundays have green tickets, Tuesdays have purple, and Thursdays have blue tickets. These are the three draw days of Neeroga.
The ticket has several features including:
The numbers selected
The NLB logo
The name of the game, in this case, Neeroga
The price of the ticket often displayed on the bottom left of the ticket
A unique ticket number
The ticket barcode and QR code
The NLB has been very particular on the security features of tickets so that only those who genuinely win claim the prizes.
That notwithstanding, a ticket is a bearer document. This means whoever has it is the bona fide owner. In case you lose your ticket and it is not signed at the back, whoever picks it can sign it and present it for a claim. It is therefore advisable that you sign your ticket at the back and keep it safely waiting to see whether it wins a prize or not.
Take care of Neeroga tickets because a defaced or torn ticket can deny you a prize, which could have been rightfully yours. It could also lengthen the time officials at NLB take to deduce the numbers initially written on your ticket.
Neeroga Prize Breakdown
Being a lucky game, draws for Neeroga are held in the full glare of the public through TV and physical audience. Government officials, audit experts, and non-bias machines are selected for the process. As mentioned above, draws are held thrice a week on Sundays, Tuesdays, and Thursdays. The following is the prize structure:
The top prize in Neeroga is LKR 10 million. To win this, you have to match all the 4 numbers drawn plus the zodiac sign.
The second prize, which is equally massive is LKR 1 million. To win this, you have to match all the 4 numbers drawn.
The third prize is LK 100,000. You have to match any 3 numbers together with the bonus number to win this prize.
If you match any 3 numbers correct, you win LKR 2,000
Matching any 2 numbers gives you LKR 100
The last two prizes are similar, but you can win them in two different ways. If you just match any number correct, you win LKR 20. On the other hand, if you match the zodiac sign, you can also win LKR 20.
The above prize structure is the new one which is more attractive than the previous prize structure which had a super prize of LKR 5 million and a second prize of LKR 500,000.
Once the draw is over, check whether you are a winner and make the necessary arrangements to claim your prize. You can check on the official NLB website or visit any retail outlet and check out the winning numbers.