Nanum Lotto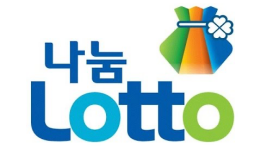 Site URL:

nanumlotto.co.kr

Days Played:

Daily
Nanum Lotto Review
If you're looking for a popular South Korean lottery, here it is. Nanum Lotto is one of the most popular games in the land of K-pop and morning calm. Today, we'll check out what Nanum Lotto is, and we'll try to uncover precisely what makes it so popular.
The lottery has a fairly well-established history. In 2007, Nanum Lotto Inc. became the sole lottery and betting service provider in South Korea. This company has also been granted permission to organize online games of luck, giving South Koreans numerous opportunities to have fun and win some cash.
How do I check the Greece Lotto results online?
In 2009, the organization obtained certification from the World Lottery Association's Responsible Gaming Framework, and level 2 certification was gained in 2013. All of these credentials mean that Nanum Lotto Inc. is reputable and trustworthy. You can rest assured that you're not going to get scammed by playing one of its games. On the contrary – you could win some delicious cash!
How to Play Nanum Lotto Korea
Nanum Lotto is a standard, draw-style game that has you picking your favorite digits from a particular set of numbers.
In that instance, you have to select six main numbers ranging from one to 45 and a bonus number in the same range.
Nanum Lotto drawings occur every day of the week, at 8 p.m. Asia/Seoul time.
All of this happens under the guidance and supervision of the Korea Lottery Commission. The commission regulates the types of lotteries available in the country, the cost of tickets, and the prize payout regulations. There are very specific laws about the organization of games of luck, and you can rest assured that by playing Nanum Lotto, you'll get a real chance to win.
Tickets can be acquired at all of the national retail agencies, as well as online. It's up to you to decide if you're going to play your favorite numbers or if you'll let luck guide you. In the second case scenario, you can choose a quick pick, and the lottery software will generate a random ticket on your behalf.
As already mentioned, drawings occur every day of the week, and ticket sales are discontinued shortly before the official drawing time.
There are no restrictions on the nationality of people who can play the lottery in South Korea. You have complete freedom to give games of luck a try, as long as you are residing there legally and you are of adult age.
Keep in mind that Nanum Lotto Inc. is registered as both a traditional and an online lottery operator. This means that anyone on the territory of South Korea can benefit from the official opportunities for the acquisition of online lotto tickets. Unfortunately, such options aren't available from a foreign country. If you're abroad and interested in Nanum Lotto, you may want to check with your favorite online agency. The chances are that very few operators feature tickets for South Korean lotteries, but that may change in the future as portfolios expand.
Nanum Lotto Prizes and Payouts
Once the daily numbers get drawn, you'll instantly find out if you've become a little bit richer. For a chance to snatch the Nanum Lotto jackpot, you will have to match the six main numbers and the bonus number for the respective drawing.
The odds of that happening are one in 366,527,700. These aren't the most favorable odds on the face of the planet, but they're not the worst ones either. Some more giant international lotteries come with much worse chances of claiming the top prize. And let's not forget that you have several additional prize tiers that you can potentially claim.
We could not discover information about the biggest jackpot in the history of Nanum Lotto. However, the fact that the game is the most popular one in South Korea speaks enough of its potential to change lives.
If you're in South Korea at the time, you can easily visit a retail shop to acquire more information about the distinctive prize tiers, the amount you can win, and the prize claim procedure that needs to be followed.
There are also numerous Facebook pages and social media groups dedicated to Nanum Lotto, the prizes, and the best strategies you can employ to crack the lottery code.
Nanum Lotto South Korea Results
We need to discuss one final issue, and that's access to information about the Nanum Lotto winning numbers.
You can benefit from a few different opportunities to get those results.
For a start, Nanum Lotto Inc. has a well-developed and very informative website. If you'd like to get more information about the operator and the game that it offers to South Korean society, that's the primary source of info to employ.
There are also various mobile apps and online communities dedicated to Nanum Lotto results. Not only will you find the latest digits there, but you can also access important information about hot and cold numbers to fine-tune your gameplay strategy.
Another option to benefit from is visiting one of the dozens of retail venues across the country. The Nanum Lotto agencies will give you details about the latest winning numbers. In addition, you'll get to instantly cash out an amount that you won through the game.
Lottery Pros is also dedicated to giving you as much lottery information as required to make the most of each game of luck. Visit the respective website section to acquire the Nanum Lotto latest results or to check out our archive.
Nanum Lotto Number Generator