My Fortune Lotto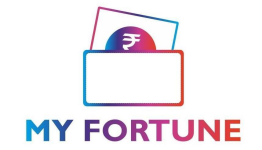 Site URL:

myfortunelotto.com

Days Played:

Daily
My Fortune Lotto Review
My Fortune – what name would be better for a lottery that could make you wealthy? In fact, the name is an umbrella that covers two lottos – Weekly Fortune which occurs each week, and Quick Cash is a daily game.
To give you a detailed My Fortune Lotto review, let's start with the legitimacy of the brand.
My Fortune is a web-based opportunity. That's obviously a good thing because the games are accessible from any location that doesn't have laws against online gaming.
The questionable part is that no information about the company behind My Fortune is available. If you visit the "About Us" section of the official site, you'll get a pretty generic explanation of values, beliefs, and so on. While such info may sound inspiring, it doesn't answer important questions about legitimacy and legality.
Social media don't provide a lot of information either. My Fortune has an Instagram page that, however, was inaccessible at the time of writing. The Facebook page of My Fortune Lotto has also been disabled. Thus, you can't count on these opportunities to learn a bit more.
If you check out other online reviews, you'll find out that most have reached the same conclusion. There is no way to establish the legitimacy of the lotto because its creator is somewhat vague with the provision of information. Hence, playing My Fortune Lotto should happen at your own discretion. Be cautious and don't spend large amounts if you decide to give it a try. After all, there's no information about how your rights would be protected and whether you'll actually benefit from giving those two games of luck a try.
How to Play My Fortune Lottery?
Now that we have the most important question out of the way, let's find out how Weekly Fortune and Quick Cash are to be played.
Weekly Fortune drawings take place each Tuesday. To play Weekly Fortune, you will need to create an account via the official My Fortune website. When you have your login info and you've entered your payment details, you can try out Weekly Fortune.
You will have to decide if you're going to choose your own lucky numbers or opt for a quick pick. To participate in Weekly Fortune, choose six numbers in the range from one to 35. A single entry into the game will cost you Rs 20.
Quick Cash has you choosing two numbers in the range from one to 50. Once again, you can decide to play your own numbers or rely on the Quick Pick feature of the website. Keep in mind that, unlike other daily lottos that have multiple prize tiers, Quick Cash has only one top reward. A single ticket is going to cost you Rs 50.
As per the official website presentation, My Fortune games are available across the world. Also, My Fortune Lotto is legal in India, apart from the states that have regulations against such games.
The website also states that there are more than 12 million registered players who have given My Fortune a try. Our research indicates that such claims are a little bit far-fetched. The website's traffic and ranking information suggest it isn't popular enough to warrant such numbers. So, if such claims are exaggerated or simply fabricated, you have to remain cautious about other "data" that could actually be misleading.
My Fortune Lotto Prizes and Payouts
Weekly Fortune has an estimated top reward of Rs one crore lacs. That amount will be divided equally among all of the players who get the six winning digits correct.
If there's no winner for the respective drawing, the sum will roll over towards the next time. Hence, at the time of review writing, the division one prize is announced at Rs 4.01 crore lacs.
Apart from the jackpot, there are three additional prize tiers that will result in smaller amounts being acquired by lucky players. To win the second division, players will need to match five of the winning numbers. The smallest reward tier is reserved for those who match three out of the six winning digits.
As already mentioned, Quick Cash has only one prize tier.
The top reward is individual. This means it's not being shared by all of the winners. Instead, all people who match the two digits for the weekly drawing will receive ₹1,00,000. As per the official website, Quick Cash also offers regular "boosted" events that provide bigger payouts than the standard reward. These boosted events are called Power Cash and the specific rules/payout details will be provided in advance via the official website.
When it comes to funding withdrawals, please go through the website's terms and conditions to acquaint yourself with the essentials. Unfortunately, the document is as vague as the rest of the website. It's difficult to determine what, when and how much you can withdraw from your account.
Through our research, we did come across a few accounts written by people who had difficulties cashing out prizes. These people also found it virtually impossible to get in touch with the My Fortune customer support. Their situations remained pretty much unresolved.
My Fortune Lottery Results: Where to Find Them
The results for both Weekly Fortune and Quick Cash are published on the My Fortune Lotto website. You can find the information in the Results tab. Both the latest digits and past drawing results are available for reference purposes.
There's also a winners list for each drawing but once again – verifying such information is nearly impossible.
For example, the latest Weekly Fortune drawing supposedly has 12 second division winners, 12,965 third division winners, and 16,809 fourth division winners. We once again ask you to take such information with a grain of salt.
My Fortune Lotto Number Generator