Mohaleap Lotto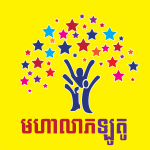 Site URL:

mohaleaplotto.com.kh

Days Played:

Daily
Mohaleap Lotto Review
Have you ever heard of Mohaleap Lotto? It's probably one of the best-known lottery organizations in Cambodia and it has two cool games for players to try.
Before moving on to discussing anything else, let's address some of the key questions. For a start, Mohaleap Lotto is completely legitimate. The betting service was set up back in 2017 and it is registered with the respective Cambodian authorities. Mohaleap is run by Every Bright Trading Company Ltd. The organization has a retail network of over 2,000 outlets that offer lottery-style games, instant, and even mobile games.
Is USA Powerball better than other American lotteries?
Two of the best-known names in the portfolio of Mohaleap Lotto include Chhnot Mohaleap and Leap Moha Sambath. The first one is a six-digit style game. The second one offers a bit more versatility to players who'd like to test out something local and relatively unique in terms of a lottery format.
Mohaleap Lotto Phnom Penh is one of the new players on the market but it's quickly establishing itself as a Cambodian lottery leader. There are several factors contributing to the popularity of the lottery operator.
How to Play Mohaleap Lotto
Mohaleap Lotto offers two lottery games, on top of the other offerings in its corporate portfolio. Both of these are reminiscent of other digit-based lotteries popular in Asia. Still, Mohaleap Lotto has put its own twist on some of the most prominent lottery formats played in the region.
Chhnot Mohaleap 6D
Chhnot Mohaleap is a 6D-style game. This means that players have to choose a six-digit number in the range of 000000 to 999999. The cost per six-digit lottery entry is 10 Cambodian riel and drawings take place two times per day, every day of the week.
If you're interested in the Chhnot Mohaleap results, you can watch the drawings being broadcast live via the Mohaleap Lotto official Facebook page.
Matching the 6D number in Chhnot Mohaleap will lead to a prize payout of 370 million riels. In the event of more than one winner, the sum will be divided among all of the winning participants.
Those who match the last five digits in the game will win a prize of eight million riels, four digits – KHR 800,000, and three digits – 80,000 riels.
Leap Moha Sambath
The second popular Mohaleap Lotto game is called Leap Moha Sambath. This one is a bit more complicated because players choose the type of bet they're going to submit – from 2D to 4D. There are also seven posts (Post A, B, C, D, F, I, and N. A bet consists of both a digit and a post-selection.
Leap Moha Sambath's most expensive bet is 2D Post A – 500 riels. A 4D Post A, B, C bet costs 100 riels. For more information about the different kinds of bets, you can visit the Mohaleap Lotto official website. The retailers who sell tickets will also give you a better idea about how to place your bet and what the main differences are.
A minimum bet of 100 riels in the event of a 2D pick will result in a prize of 9,000 riels. If you choose a 4D pick and you win, your prize is going to be 500,000 riels for a 100-riel bet.
Leap Moha Sambath drawings take place two times per day and they're broadcast live via the lottery's official website.
How to Buy Mohaleap Lotto Tickets
Mohaleap Lotto Phnom Penh tickets can be acquired from all of the authorized retail venues in Cambodia. These are also the entities responsible for the payment of the prizes in the event of winning.
If you have additional questions and you'd like to get in touch with Mohaleap Lotto, you can give their customer service hotline a call at 095-999-636.
You must be of legal adult age to buy lottery tickets in Cambodia. There are no restrictions when it comes to the nationality of the players. Non-Cambodian citizens who are staying in the country legally can test their luck and buy tickets for the two Mohaleap Lotto games.
Currently, Mohaleap Lotto tickets are only available for purchase via the agents. The organization does not have an official and readily accessible online ticket-buying option.
International lottery agencies do not support games from Cambodia either. Thus, if you are living in another country, you do not have an option for the acquisition of Mohaleap Lotto tickets.
Mohaleap Lottery Results
To successfully claim a prize, you have to make sure that you've matched the Mohaleap Lotto digits for the respective drawing. The latest Mohaleap Lottery result can be checked out in a couple of distinctive ways.
For a start, all of the daily drawings are televised and broadcast live on Cambodian Television Network (CTN). As already mentioned, you also have an opportunity to watch the drawing take place live via the Mohaleap Lottery Facebook page.
If you've missed the live drawing, you can easily check out the Mohaleap Lotto result on the organization's official website. There, you'll also find a results archive with older drawings, as well as information about some of the biggest lottery winners.
LotteryPros is also committed to becoming your one-stop guide to the world of international lotteries.
Here, you can check out the Mohaleap Lotto results for the two popular games under the brand umbrella. We also have information about other prominent Cambodian lotteries you may want to check out.
LotteryPros features the latest Mohaleap Lotto results and we also have a results archive for past drawings. You can go to the older results if you're interested in checking out hot and cold numbers for the purpose of fine-tuning your gameplay strategy.
Mohaleap Lotto Number Generator