Mark Six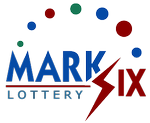 📅
Days Played:
Tuesday and Friday
🗓️
Latest Results:
24-05-2022 9:30pm HKT
Mark Six Winning Numbers
Mark Six is a 6 + 1 number lottery game. To win HK$100 Million Mark Six jackpot, you have to match 6 main numbers.
Mark Six Past Results and Winning Numbers
The Mark Six result archive contains the results from 02-01-2001 9:30pm HKT up to the last ones. You only need to select the right date from the list.
DRAW DATE
:
WINNING NUMBERS:
Tuesday 24th May 2022, 9:30pm

05

07

08

17

47

49

34

Friday 20th May 2022, 9:30pm

27

30

36

38

45

46

34

Tuesday 17th May 2022, 9:30pm

04

07

29

35

40

46

17

Friday 13th May 2022, 9:30pm

01

05

10

22

30

34

42

Tuesday 10th May 2022, 9:30pm

12

14

19

39

41

48

33

Friday 6th May 2022, 9:30pm

02

15

41

42

44

46

40

Tuesday 3rd May 2022, 9:30pm

03

08

11

15

18

40

41

Friday 29th April 2022, 9:30pm

01

07

16

28

31

48

18

Tuesday 26th April 2022, 9:30pm

09

23

30

32

34

40

25

Friday 22nd April 2022, 9:30pm

08

11

15

19

34

37

25
Mark Six Prizes
The Mark Six features 7 prize divisions. To win any prize in Mark Six, you have to match 3 numbers. Chances to hit the Mark Six jackpot are 1: 13,983,186. To see all the Mark Six odds, go to the REVIEW tab.
| Divisions | Match | Payout per Winner |
| --- | --- | --- |
| 1 Prize | 6 | 0 |
| 2 Prize | 5 + Bonus | 1,882,330 |
| 3 Prize | 5 | 53,110 |
| 4 Prize | 4 + Bonus | 9,600 |
| 5 Prize | 4 | 640 |
| 6 Prize | 3 + Bonus | 320 |
| 7 Prize | 3 | 40 |
Mark Six Hot and Cold Numbers
Mark Six hot numbers are the lottery numbers that appear the most in drawings. Mark Six cold numbers are the numbers that appear infrequently. Some lotto players choose them specifically because of the frequency, believing that their reappearance in Mark Six results is only a matter of time, while others stay clear.
Choose the range of years for checking Hot and Cold numbers:
Mark Six Jackpot History
The jackpot history tool will enable you to see the changes in the biggest Mark Six jackpots over time. Use the data to carry out analysis, comparisons and predictions for the next Mark Six jackpot.
Mark Six Review
The Hong Kong Mark Six Lotto is one of the top lottery games run by the Hong Kong Jockey Club. This club was founded in 1884 and it also happens to be among the largest horse racing entities in the world. Under the Hong Kong government authority, this club was authorized to run both the horse racing business as well as the Hong Kong Mark Six Lotto lottery.
In terms of tax payment, the Hong Kong Jockey Club is the single largest taxpayer accounting for over 6.5% of all the taxes the government of Hong Kong collects. Each year, the Hong Kong Jockey Club donates about 1 billion Hong Kong dollars to charities and community projects. This makes it one of the largest charitable donors in the world.
Overview of the Hong Kong Mark Six
The Mark Six lottery is a jackpot style lotto game which is extremely popular in Hong Kong. The game dates back to 1975 and it is credited with a huge following in Hong Kong. As a matter of fact, it is part of everyday life for the people of Hong Kong.
Snowball Draws
In the course of the year, the Hong Kong Jockey Club holds several Mark Six snowball draws in addition to the weekly draws which are held three times a week. The snowball draws come with huge jackpots and they take place on special occasions such as during festivals like Chinese New Year, mid-autumn, summer, Easter, and Christmas. Also, during public holidays, snowball draws may be held.
For each of the Mark Six snowball draws, a certain percentage of the money spent on the Hong Kong Lotto is put in a snowball pool. The money is then added to fund the jackpot for that particular draw thereby increasing the size of the jackpot. This is what makes the Mark Six snowball draws popular.
Who Can Play Mark Six?
Previously, the only people allowed to play this game, were citizens living in Hong Kong. The tickets were purchased from authorized Hong Kong Jockey Club retailers in Hong Kong. However, this has changed and you can play Mark Six Lotto from anywhere in the world. Also, there are online lottery ticket retailers who are authorized and genuine dealers. You can purchase your tickets through them.
This is good news because if you live outside Hong Kong, you do not need to become a citizen to play Mark Six lottery. In terms of age, you have to be 18 years and above for you to be eligible to purchase a ticket. This cuts across all Hong Kong lotto games and not just Mark Six.
Mark Six Rules
This lottery game uses the 6/49 matrix which simply means that you select 6 numbers from a range of 1 to 49 numbers. Matching all the 6 numbers will win you the jackpot.
The draws for Mark Six are held on Tuesdays, Thursdays, and Saturdays at about 10.00 p.m. local time. During these draws, 7 numbers are drawn via a traditional ball drawing machine containing 49 numbers. The first numbers to be drawn are the 6 main numbers and thereafter a seventh number is drawn. The seventh number is known as the extra number and is used to determine the winners of second, fourth, and sixth prize levels.
There are 6 additional ways through which you can win the Hong Kong Mark Six Lotto in addition to the jackpot. This means playing this game gives you lots of opportunities to win prizes throughout the week.
The Mark Six jackpot starts at 8 million Hong Kong dollars and every time it is not won, it is rolled over meaning it increases in size. Every week, there are three potential roll overs and this makes the jackpot prize such a significant amount.
When playing the Hong Kong Mark Six Lotto, there is the option of a Quick Pick facility if you do not want to manually pick your numbers. Here, you ask the retailer to generate your numbers randomly through the computer terminal. The cost per entry for Mark Six lottery is 10 Hong Kong dollars.
The Odds of Winning Mark Six
Compared to the other lotteries around the world, winning Mark Six lottery is highly competitive. There are 7 different ways through which you can win this game in the three draws held during the week.
Matching all the 6 main numbers wins you the jackpot. The odds for this are 1:13.98 million.
The second prize is won by matching 5 of the 6 main numbers drawn plus the seventh extra number. The odds for winning the second division prize are 1:2.33 million.
If you match only the 5 main numbers, you win the third division prize. This comes at odds of 1:54,201.
The fourth division prize requires that you match 4 winning lotto numbers and the seventh number. The odds here are 1:44,393.
The fifth division prize comes at odds of 1:1,032. To win this prize, you just need to match 4 out of the 6 main numbers.
The sixth division prize goes to the player who correctly predicts 3 out of the 6 main numbers plus the extra number. The odds for this are 1:2,436.
The last prize category comes at odds of 1:57 and goes to the ticket that matches only three of the six main numbers.
The overall odds of winning any Hong Kong Mark Six lottery prize are 1:53.65.
To date, the largest Hong Kong Mark Six jackpot that has ever been won is 164.49 million Hong Kong dollars. It was won by two ticket holders who divided the spoil equally. This was in the September 13, 2014 draw.
The second biggest jackpot to be won is 133.52 million and it was won on May 20, 2011 by three people who again divided the spoil equally.
| | |
| --- | --- |
| Match | Odds |
| 6 | 1 in 13,983,816 |
| 5+1 | 1 in 2,330,636 |
| 5 | 1 in 55,491.33 |
| 4+1 | 1 in 22,196.53 |
| 4 | 1 in 1,082.76 |
| 3+1 | 1 in 812.07 |
| 3 | 1 in 60.9 |
Mark Six Prize Breakdown
If you win a jackpot or any other Mark Six Lotto prize, you will be paid either through check or cash. You are supposed to claim the Hong Kong Lotto prize by presenting your winning ticket within 60 days following the draw.
Any prize up to 1 million Hong Kong dollars can be claimed from a racecourse betting counter or any off-course betting branch.
Any prize between 1 million and 5 million Hong Kong dollars can be claimed from the headquarters located along 1 Sports Road, Happy Valley, Hong Kong. If you win more than 5 million in Hong Kong dollars, you need to first call the HKJC 1817 hotline.
If you have purchased your ticket online, you do not need to worry about the claiming process because your online agent will see to it that your winnings are directly credited into your online account.
| | |
| --- | --- |
| Match | Estimated Prize |
| 6 | 45% of prize fund |
| 5+1 | 15% of prize fund |
| 5 | 40% of prize fund |
| 4+1 | 9,600 |
| 4 | 640 |
| 3+1 | 320 |
| 3 | 40 |