Mahzooz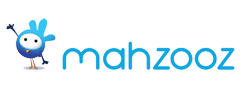 Site URL:

mahzooz.ae

Days Played:

Saturday
Mahzooz Review
What do you know about lotteries in the United Arab Emirates (UAE)? If the answer is "nothing," we're here to enlighten you today. Mahzooz is a popular weekly draw-style game that has its fair share of fans.
Mahzooz is the only weekly-draw style game under the management of the Gulf Cooperation Council (GCC). This fact should have already answered the question is Mahzooz legit. The game is entirely legitimate and regulated. You can win some fabulous prizes by playing, and there are no risks involved (as long as you're responsible).
With several ways to participate, Mahzooz does provide a lot of flexibility. Here are some of the biggest essentials you need to know about the lottery, including the Mahzooz draw time and the range of available prizes.
How to Play Mahzooz
Playing Mahzooz is a fairly simple endeavor.
As of now, there are three ways to participate in the lottery. You can use the Mahzooz official homepage to buy your tickets. There's also a dedicated app for a mobile-friendly experience. If you prefer the old-school approach, you can visit some retail kiosks offering such an opportunity. There's a map on the Mahzooz website, giving you a good idea about the kiosk located closest to you.
No matter which gameplay option you choose, there are a few simple things to do.
Mahzooz is a draw-style raffle. To start, you have to choose the number of water bottles you'd be buying. Each water bottle entitles you to one entry into the raffle. In addition, it makes you eligible for one participation in the Mahzooz grand draw. Every single water bottle costs 35 AED or about 9.5 US dollars.
If you're a dedicated international lottery enthusiast, you're probably scratching your head in disbelief at this point. The cost is pretty high. So, we need to look at the size of rewards to determine if such expenditure is justified. But before doing that, we have to follow through with all of the steps required to play Mahzooz.
Next, choose five numbers in the range from one to 49. You can either select your lucky digits or opt for quick pick ticket buying.
The Mahzooz lucky draw takes place once per week. Ticket sales end on Saturday, at 8:30 p.m. local time. Digits are selected during the Mahzooz weekly show on the same day. It is broadcast live at 9 p.m. local time. You can watch numbers being selected via the Mahzooz YouTube channel and on Facebook.
Now, here's an important question we need to answer, and it pertains to options available to international players. Many countries restrict online ticket buying geographically. Luckily, such rules do not apply in the UAE. Mahzooz tickers can be bought through the official website and app from any location. If you're interested in such an opportunity, you'll be happy to find out there's an official channel catering to your needs.
Mahzooz Prizes and Payouts
Now that we've already established that Mahzooz tickets are fairly expensive compared to participating in other lotteries let's check out what you could win.
There's a guaranteed prize of 10 million AED or about 2.72 million US dollars. Previously, players had to match six numbers out of 49 to be eligible for jackpot winning. Recently, the game rules got changed, and it's now enough to match just five numbers.
Apart from the jackpot, the grand draw comes with two additional prize tiers.
The second prize is reserved for those who match four numbers out of five. In that instance, the prize is one million AED. Those who match three digits will win a guaranteed prize of 350 AED.
The raffle draw comes with three additional prizes. These are guaranteed sums of 100,000 AED.
Winners have to go through a relatively straightforward procedure.
Because the lottery experience is pretty much 100 percent digitized in the UAE, winners don't have to do a lot to claim their reward. Once winning is verified, the respective sum will be credited to the player's online account. When this happens, the money can be withdrawn.
The only exception is the Mahzooz jackpot. Mahzooz jackpot winners have to come forward and make a prize claim in person.
Players have 60 days from the date of winning Mahzooz rewards to withdraw the money from their account. Sums that exceed 7,500 AED can only be withdrawn to a bank account. There could be some additional restrictions and regulations. If you'd wish to acquaint yourself with those, you can do so on the Mahzooz official website.
Those who win large amounts and live out of the UAE will be contacted by customer service to discuss the most convenient prize claim procedure.
Mahzooz Winning Numbers: Check Them Out
Once the Mahzooz draw takes place, you'll benefit from a few possibilities to check the results.
First and foremost, you can watch the live online broadcast to find out immediately if you've won a thing.
Alternatively, you can visit the Mahzooz website or app. In most instances, you wouldn't even have to check the results. Even if you don't know that you've won, money will be credited to your account (unless you are a jackpot winner).
Mahzooz Number Generator