Lotto Lebanon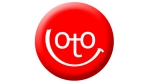 📅
Days Played:
Monday, Thursday
🗓️
Latest Results:
04-12-2023 5:30pm EET
Lotto Lebanon Winning Numbers
Lotto Lebanon is a 6 + 1 number lottery game. To win ل.ل.66440 Billion Lotto Lebanon jackpot, you have to match 6 main numbers.
Lotto Lebanon Past Results and Winning Numbers
The Lotto Lebanon result archive contains the results from 12-09-2002 5:30pm EET up to the last ones. You only need to select the right date from the list.
DRAW DATE
:
WINNING NUMBERS:
Monday 4th December 2023, 5:30pm

02

14

17

19

29

36

32

Thursday 30th November 2023, 5:30pm

02

06

07

08

10

37

26

Monday 27th November 2023, 5:30pm

03

25

26

28

34

40

38

Thursday 23rd November 2023, 5:30pm

09

10

22

26

33

34

04

Monday 20th November 2023, 5:30pm

02

13

17

19

34

36

32

Thursday 16th November 2023, 5:30pm

06

12

19

24

26

41

37

Monday 13th November 2023, 5:30pm

05

07

11

20

38

42

17

Thursday 9th November 2023, 5:30pm

13

16

17

32

40

41

42

Monday 6th November 2023, 5:30pm

04

06

13

14

35

38

31

Thursday 2nd November 2023, 5:30pm

05

15

16

28

34

35

08
Lotto Lebanon Prizes
The Lotto Lebanon features 5 prize divisions. To win any prize in Lotto Lebanon, you have to match 3 numbers. Chances to hit the Lotto Lebanon jackpot are 1: 5,245,786. To see all the Lotto Lebanon odds, go to the REVIEW tab.
| Divisions | Match | Payout per Winner |
| --- | --- | --- |
| 1 Prize | 6 | ل.ل.0 |
| 2 Prize | 5 + Additional | ل.ل.2,188,020,250 |
| 3 Prize | 5 | ل.ل.67,680,300 |
| 4 Prize | 4 | ل.ل.1,296,557 |
| 5 Prize | 3 | ل.ل.200,000 |
Lotto Lebanon Hot and Cold Numbers
Lotto Lebanon hot numbers are the lottery numbers that appear the most in drawings. Lotto Lebanon cold numbers are the numbers that appear infrequently. Some lotto players choose them specifically because of the frequency, believing that their reappearance in Lotto Lebanon results is only a matter of time, while others stay clear.
Choose the range of years for checking Hot and Cold numbers:
Lotto Lebanon Jackpot History
The jackpot history tool will enable you to see the changes in the biggest Lotto Lebanon jackpots over time. Use the data to carry out analysis, comparisons and predictions for the next Lotto Lebanon jackpot.
Lotto Lebanon Review
Lotto Lebanon is one of the most vibrant lottery games not just in the Middle East, but in the world as a whole. In September 2002, the Lotto was relaunched with a new logo: the smiley face. Essentially, the logo is to serve as a reminder to each person participating in the Lotto that each moment of lack will make them smile.
Being a distribution game, the winnings in Lotto vary according to the number of players and the jackpot size. The way you can take part in Lotto Lebanon is through number selection.
Check out the latest Greece Lotto results
Initially, the Lotto had a single draw per week, but later on, because of its success and huge uptake, it was changed to two draws in a week. This happened on February 2003. The draws happen on LBC TV as a live broadcast every Monday and Thursday from 7.30 p.m.
To ensure integrity, fairness, and legal compliance, the drawing happens under the supervision of a representative from the Lebanese government.
How to Play Lotto Lebanon
Just like the other lottery games, Lotto Lebanon is a number selection game that involves the purchase of a ticket for you to enter the bi-weekly drawing. There are several ways you can play Lotto Lebanon, and this includes:
Ticket purchase through an authorized retailer
Playing online through playlebanon.com
Playing through Authorized Dealers
This is the most common mode of playing Lotto Lebanon. Here, you visit an authorized Lotto Lebanon retailer near your home or office to buy a ticket. The first thing the retailer will give you is a play slip that has 8 grids or play areas, each consisting of 42 numbers.
Simple Grid
To play, you should mark 6 numbers in each grid. If you want to participate in more than one play, you can choose the number of grids in which you mark the 6 numbers. The selection of numbers can be made manually, where you mark your preferred winning numbers. Alternatively, you can let the machine or point of sale terminal choose the numbers for you at random using the Quick Pick system.
Once you have filled out your play slip, you should give it back to the clerk for validation. When the validation process is completed successfully, you will get a receipt in return, which you have to keep in order so that you can claim any possible winnings.
When you play via Quick Pick, your play slip will be automatically validated, and you will be given a pre-validated ticket.
When you receive your ticket, the first thing you should do is sign it at the back. This authenticates your ticket and makes it truly yours. If you don't do this, any person who picks your ticket can sign it and present it for a prize.
The price you pay per play is 2,000 LBP.
Multiple Grids
You can also play multiple grids by selecting 7, 8, 9, or 10 numbers in each grid. The same rules apply as in the simple grid above. However, the advantage of playing multiple grids is that the more numbers you play, the more your chances of winning.
The price of multiple grids is as follows:
If you play 7 numbers, you will be charged 14,000 LBP.
If you play 8 numbers, you will pay 56,000 LBP.
Playing 9 numbers will cost you 168,000 LBP.
Playing 10 numbers will cost 420,000 LBP.
Playing Lotto Lebanon Online
You can play online through Playlebanon which is the exclusive official agent for Lotto Lebanon online purchases and lottery. The beauty of Playlebanon is that it is convenient and is a faster way of playing Lotto online.
Through Playlebanon, you can play Lotto right from your home, office, WiFi-enabled library, coffee shop, etc. The essential thing is that it allows you to play Lotto in whichever place you are around the globe.
To play here, you first open an account on the Playlebanon platform and then head to the Lotto Play online button, which is right on the homepage. From here, you can then select the simple or multiple grids and even subscribe for advanced plays. You can also play through Quick Pick online.
There are various ways you can pay for your Lotto Lebanon ticket, including Visa, MasterCard, Capital Outsourcing, and Berytech. By the time you are selecting your numbers online, you should have deposited money that allows you to cater for the transaction. The advantage of playing online is that Playlebanon doesn't charge you any fee when making payments to the platform and even when receiving money from it.
The Odds of Winning Lotto Lebanon
As pointed out above, the drawing for Lotto Lebanon happen twice a week on Mondays and Thursdays starting at 7:30 p.m. Depending on whether you are participating through the simple grid or multiple grids, the outcomes of the drawing will determine whether you have won a prize or not.
For the simple grid, the prize categories are as follows:
In category one, you have to match all the 6 numbers drawn and this wins you the jackpot prize
The second category requires you to match 5 lucky numbers and the bonus number.
The third category requires you to just match 5 out of the 6 lucky numbers.
Category 4 prizes are for tickets that match 4 lucky numbers.
Category 5 is the last prize category and to win here, you simply have to match 3 lucky numbers. The prize is 8,000 LBP.
Lotto Lebanon Prize Breakdown
From category 1 to category 5, the winnings depend on the number of winners in the respective categories. For instance, if you have 5 winners in the jackpot, the amount allocated for the jackpot prize will be split into 5 equal portions for each of the winners.
Because the drawings are live broadcast on LBC TV, that watching can get firsthand information on whether their ticket has won a prize. Also, the official site of Lotto Lebanon publishes the results as they come through.
You can only claim winnings if you present your Loto receipt. Where the amount won is 5 times the initial investment, you will be charged a 10% tax on it. From the validation date, printed on the ticket, you have 4 months to claim your winnings. If you don't do so, you will lose your right to the winnings, and they will be redistributed in other causes supported by the Lotto Lebanon.
Winnings in the 4th and 5th categories can be collected from any authorized point of sale terminals. Winnings in categories 1, 2, and 3 are to be collected from the LLDJ headquarters located on 812 Tabaris, Charles Malek Avenue, in Ashrafieh, Lebanon.
| | |
| --- | --- |
| Match | Prize |
| 6 Numbers | Winnings are set according to the number of winners |
| 5 Numbers + Bonus Number | Winnings are set according to the number of winners |
| 5 Numbers | Winnings are set according to the number of winners |
| 4 Numbers | Winnings are set according to the number of winners |
| 3 Numbers | 8,000 LBP |