Da Ma Cai 3D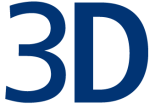 Site URL:

www.damacai.com.my

Days Played:

Wednesday, Saturday and Sunday
Da Ma Cai 3D Review
Da Ma Cai 3D is a number game offered by Pan Malaysian Pools Sdn. Bhd, a company incorporated on July 4, 1988, in Malaysia. The winnings in this game are dependent on horse races. There is a designated horse race which refers to the specific horse race that has been selected to determine the winning prizes for the draw.
How are the France Lotto top 6 hot numbers today determined?
Playing 3D Game
Playing this game is simple and anyone can do it. All you have to do is choose your lucky or favorite 3-digit numbers ranging from 000 to 999. Afterward, you decide the type of bet you want to be entered for. There is the A bet which is also known as the small bet and the ABC bet also referred to as the big bet. There are no restrictions if you want to play both.
The small bet gives you higher winning prizes, but the tricky part is that you only have one number to match which is the first prize. In the ABC bet, there are 3 winning numbers you can match which are the first, second, and third prizes.
After you settle on the type of bet, you must also decide the amount for each bet. To play Da Ma Cai 3D, the minimum bet amount is Rm 1.
There are 4 modes of play in Da Ma Cai 3D.
Straight Bet
Here, you select any 3D number as long as it lies between 000 and 999. The Straight bet is much simpler to play and your choice of numbers is totally up to you. You could go for important dates in your life or any random numbers you may think of.
Lucky Pick
This play mode is for those who do not have a specific or favorite number to play. In Lucky Pick, the system generates random numbers for you and based on your entries, your total cost will be ascertained. There are people who have won with numbers generated through Lucky Pick and this could be your opportunity.
Box Bet
Here, you have the advantage of covering all permutations of your chosen 3D number. For instance, if you choose 442, your permutations will be 442, 424, and 244. The minimum bet for a 3-permutation number is Rm 3. The number of permutations your number generates depends on the arrangement of its digits.
When all the 3 digits are different such as 496, the number of permutations will be 6 and this is denoted as B6. The minimum bet here is Rm 6. On the other hand, if two of the three digits are similar, the number of permutations is 3 and the minimum bet amount is Rm 3.
Roll Bet
In Da Ma Cai 3D, you can choose to roll any of the 3 digits of your number. For instance, you can roll the front digit and end up with a number such as R95. The letter R denotes roll. In this number, you will get a set of 10 3D numbers as follows: 095, 195, 295, 395, 495, 595, 695, 795, 895, 995. You may also choose to roll the second or third digit as you wish. The minimum bet amount for any roll bet is Rm 10. This is because you end up with 10 individual 3D numbers each costing Rm 1.
You can buy tickets at any of the authorized Da Ma Cai outlets on any day of the week except for Thursdays which are designated as rest days. Outlets open from 8 a.m. to 7 p.m. on Tuesday, Wednesday, Saturday, and Sunday and from 9 a.m. to 5 p.m. on Monday and Friday.
There is also a telephone betting service known as dmcGO. This is particularly convenient if you are far from an outlet. dmcGO uses an app downloadable on mobile devices. If you find it hard to use the app for one reason or another, you can get in touch with the call center where agents can help you place bets.
All the winning tickets you purchase must be valid and not be canceled in the system. Any defaced, altered, or mutilated ticket may be rejected by the authorities if they find enough reason why it cannot be used to support a claim. The ticket must include the type of the game, in this case, 3D, the bet type, the bet amount, the total amount of the ticket, the draw date and number, the date and time of printing, and the ticket barcode. Always insist that you buy your ticket in authorized outlets.
Da Ma Cai 3D Prize Breakdown
As explained above, there is designated horse race which is used to determine prizes for the first, second, and third places.
In case of a dead heat where two horses tie in the first, second, or third places, there is a structured way in which prizes are allocated. In a type A forecast, a dead heat in the first place means that there would be no winner in the second place.
The prize that is payable is a combined prize for first and second places then divided equally between or among the winners. In the event of a dead heat for the second place, the third place is automatically nonexistent. The prize to be awarded will be the sum of the second and third prize divided equally.
The prize structure in Da Ma Cai 3D is as follows:
The first prize category for a big bet is Rm 250 and for a small bet is Rm 660.
The second prize is Rm 210 for big bet only.
The third prize is Rm 150 and applicable to big bet only.
There is also bonus starters where more than 13 horse races participate in a race. In such a situation, there can be a bonus starter prize. Normally, the first 3 prizes are determined followed by the 10 starter prizes. The remaining combination of 4-digit numbers are usually assigned to non-winning horses and this becomes a bonus starter prize.
Claiming Your Da Ma Cai 3D Prize
Where to claim your winning prize is dependent on the amount in question and whether it is a bonus or a jackpot prize. Any prize up to Rm 75,000 can be claimed from any Da Ma Cai outlet. Prizes above Rm 75,000, but not including bonus and jackpot prizes can be claimed from any of the regional Da Ma Cai offices. Bonus and jackpot prizes are to be claimed from the head office in Kuala Lumpur.
You have up to 3 months from the draw date to claim your prize. You can claim your prize as early as the next business day following the draw. For your claim to be honored, you must produce an identification document such as a passport or identity card together with your original winning ticket. The mode of payment can either be check or cash depending on the amount being claimed.
Da Ma Cai 3D Number Generator