Da Ma Cai 3D Jackpot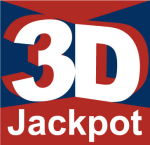 Site URL:

www.damacai.com.my

Days Played:

Wednesday, Saturday and Sunday
Da Ma Cai 3D Jackpot Review
3D Jackpot is a simple and easy-to-play draw game that rewards participants handsomely. It is one of the many games offered by Da Ma Cai Lottery and its inclusion in the list adds to the variety and chances of winning.
Playing 3D Jackpot
Anyone can participate in this game unless they are considered minors under the rules and regulations of Da Ma Cai Lottery. Playing is easy, you just need 3 sets of 3D numbers starting from 000 to 999. The 3 sets are automatically boxed and the result is based on the existing 3D draw results.
Da Ma Cai outlets where you can visit during operating hours and purchase your tickets are spread all over the country. Most outlets operate from 8 a.m. to 7 p.m. with Thursdays being rest days. However, on Monday being a non-draw day, the operating hours are from 9 a.m. to 1 p.m. while on Tuesdays you may have some operating from 9 a.m. to 5 p.m.
Here's all you need to know about Mega Millions hot triplets
At the minimum, you can bet Rm 2 for this game. Thereafter, you can scale your betting in multiples of Rm 2. There are specific ways you can play 3D Jackpot. As of the time of this writing, there are 3 ways of playing 3D Jackpot.
Straight Bet
This is the simplest and most straightforward way of playing this game. Here, the participant selects 3 sets of 3D numbers and they are in for the draw. On the ticket, the title of the game will be printed, and the chosen numbers plus the value of the ticket.
Because the 3D numbers are automatically boxed, you have numbers such as 293B6. The B6 is the boxed notation.
Lucky Pick
Da Ma Cai Lottery has a system that can generate random numbers. Players who may want to spread their chances by allowing the machine to generate numbers for them are free to do so through the Lucky Pick system.
Out of the 3 numbers you are supposed to choose, you can opt to generate all of them through Lucky Pick or only generate one or two numbers. This is totally up to you whatever your motivation is. On the ticket, the specific numbers chosen through the Lucky Pick will have the notation LP.
System Bet
When you have more than 3 favorite numbers and you do not want to be confined by the Straight Bet or Lucky Pick, you can opt for the System Bet. As expected, System Bet enhances your chances of winning.
The minimum set of numbers you can play in System Bet is 4 and the maximum is currently at 25 sets. Therefore, you will hear expressions such as System Bet 4 to System Bet 25. Again, under System Bet, you can decide to manually select your numbers or subject them to Lucky Pick.
System Bet 4 comprises 4 3D numbers and it goes on in that way until System Bet 25 which has 25 3D numbers. For instance, if you play System Bet 9, it is similar to someone playing 84 sets of 3D numbers.
Da Ma Cai is continuing to innovate and to give players convenience in participating in their games. One of those ways in which they are changing the game big time is through the mobile betting platform dmcGO. Through this platform, you can play anywhere through fast and easy betting processes.
In case you are stuck or don't know how to go about it, dmcGO has a call center you can access at 1 300 88 2118. Agents at the other end of the line will help you.
Da Ma Cai 3D Jackpot Prize Breakdown
Draws for 3D Jackpot are held on Wednesday, Saturday, and Sunday. On select Tuesdays, you may have special draws being held.
3D Jackpot consists of 3 categories of prizes which are the Jackpot prize, the second prize, and finally the consolation prize.
The jackpot prize starts from a minimum of Rm 600,000 and has no limit on the maximum payout. To win the jackpot, all your 3 sets of 3D numbers must match the top 3 prizes. The order is not important.
The second prize starts from Rm 500 and the maximum payout is Rm 5 million. To win in this category, 2 out of the 3 sets of your 3D number must match the top 3 prizes. Here, the order also doesn't matter.
The consolation prize starts at Rm 3 and goes all the way to a maximum payout of Rm 5 million. To win a consolation prize, one set of your 3D numbers must match one of the top 3 prizes.
Where there is no winner at the jackpot level, 20% of the prize pool also known as the snowballed amount will be added to the Rm 600,000 minimum jackpot prize. If in the subsequent draw there is no winner, the snowballed amount will be pushed to the next draw.
The prize pool accounts for 55% of the total collections of bet amounts. In case more than one winner emerges for the jackpot prize, it will be divided amongst them in proportions that are based on their bet amounts. For each unit bet of Rm 2, a participant is entitled to one share of the jackpot prize. For instance, if you have winner A and B with winning bets of Rm 4 and Rm 2, winner A will get 4 out of 6 of the jackpot prize while winner B takes the difference or 2/6 of the prize.
Claiming Your 3D Jackpot Prize
If you are a winner in 3D Jackpot, you have up to 3 months from the date of the draw to claim your winning. The point at which you claim is determined by the winning prize. If your prize amount is Rm 75,000 and below, you can visit any Da Ma Cai outlet to claim your prize.
Prizes that are above Rm 75,000, but not the jackpot can be claimed from any of the regional offices. There is an office in Penang, Kuala Lumpur, Melaka, Perak, and Johor. If you are the lucky one who walks away with the jackpot, you can claim your prize from the head office in Kuala Lumpur. The name of the building housing Da Ma Cai Lottery is Wisma Genting.
When going to claim your prize which can be done as early as the following business day after the draw, ensure you carry your original winning ticket and an identification document that can be a passport or an identity card. Whether you will be paid by check or cash depends on the amount you have won.
Da Ma Cai 3D Jackpot Number Generator