Poland Lottery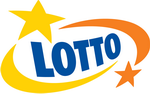 Site URL:

www.lotto.pl

Days Played:

Different
Poland Lottery Review
On the 25th of January 1956, Poland granted a company called Totalizator Sportowy a license to operate and run Polish lottery games in Poland for avid lottery lovers around the globe. One of the largest companies owned and solely operated by the Polish State Treasury, Totalizator Sportowy, provides exciting and thrilling lottery games to over 60% of the entire Polish population! Back when the license was granted, i.e., in 1957, the first game introduced by the Poland lottery was the Toto Lotek, and this game was so popular that it ruled supreme for up to 16 years!
Today Toto Lotek is known as Poland Lotto or Lotto Polska, and it is the most popular, the strongest game in the entire portfolio of exciting lottery games provided by Poland lottery. Coming to the games, there are many games provided by the Poland lottery to avid lottery players. They include Keno, Zdrapki, Mini Lotto, Multi Multi, Kaskada, Joker, and the incredibly popular lottery game known as Duzy Lotek.
The Poland Lottery Game – The Duzy Lotek
This lottery game is so popular that words can't describe! Duzy literally means "large," and it makes sense because Duzy Lotek or Large Lottery is definitely the largest and most popular lottery game offered by the Polish Lottery. It is also the oldest game introduced along with Poland Lotto on the 27th of January 1957. Up until today, it remains as one of the best lottery games to play in Poland!
As for the Poland Lotto 6/49, this is a traditional lottery draw-style jackpot game that is also part of the Poland lottery offered by the Totalizator Sportowy. The Poland lottery jackpot starts at zl. 2 million. If no lucky players can hit the jackpot, the monetary prize rolls over to the next jackpot, giving one or many lucky lottery players a chance to bring home an even bigger jackpot! The Poland lottery draws held three times a week every Tuesday, Thursday, and Saturday.
Who Can Play the Poland Lottery?
I know this is probably the only question that boggles your mind – can we play if we're not in Poland? Previously it was only citizens of Poland who could play the Poland lottery. Still, today, thanks to reputed online lottery ticket agents, people from all over the world can play the Poland lottery. The only thing is that the lottery players should be 18 and above to play the Poland lottery and play responsibly.
So what are you waiting for? Grab your first Poland lottery ticket and start playing to really win a Polish jackpot!
Poland Lottery Number Generator