Pick 3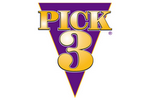 Site URL:

www.loterie-nationale.be

Days Played:

Daily, Except Sunday
Belgium Pick 3 Review
This is a daily drawing game offered by the National Lottery where players draw 3 random numbers from a pool of 0 to 9. In this game, the numbers drawn are very important, but the order in which they appear is equally significant. With just one euro, you can be entered for a Belgium Pick 3 draw where you stand a chance of winning lots of prizes.
The draws for this game are held daily with the exception of Sundays and days designated as public holidays. As a player, you get the joy and fulfillment of daily participation and the potential of winning big.
How easy is it to play OLG Pick 3?
Playing Belgium Pick 3
As pointed out above, playing Belgium Pick 3 is relatively easy. There are two main platforms through which you can participate; online and at a point of sale.
When you choose to play through a point of sale, you have to locate an authorized Loterie Nationale retailer close to you. When you get there, you will be given a playslip where you pick 3 numbers from a series of 0 to 9 numbers. The numbers you pick depending on their order will fall between 000 and 999.
It is upon you to choose how you want to play either in order or in disorder with the last two or the first two numbers. Below are the steps when playing Belgium Pick 3.
Step 1 – Choosing Your Game Combination
Each Belgium Pick 3 bulletin has 5 grids and each grid has 0 to 9 numbers. This means you can actually play all 5 grids and this will multiply your chances of winning. Since the cost per play is one euro, choosing 3 numbers in each of the grids in the bulletin will mean you participate in 5 plays at a cost of 5 euros.
Belgium Pick 3 also gives you the opportunity to enter into several advanced draws. If you wish to be entered for these draws, mark the number of draws on the playslip up to a maximum of 24 consecutive draws.
Step 2 – Your Game Ticket
Once you hand over the playslip or bulletin to the clerk at the point of sale terminal and paid the amount corresponding to the number of plays, the clerk will process the slip and give you a game ticket. The ticket will contain among other things the game combinations as you have chosen them, and the respective dates for the draws you have been entered for.
Once you get your ticket, you should sign it at the back so as to secure and authenticate it. Your ticket is a bearer document which means if it is not signed; any person picking it can actually sign it and use it to claim a prize in case it wins. You will need your ticket so as to collect your winnings and therefore keep it safe so that it is not defaced or lost.
Step 3 – The Drawing
Belgium Pick 3 has daily drawings, except on Sundays and public holidays. The draw is conducted in a transparent and credible manner and broadcast on TV. During the draw, 3 numbers will come out of the drum and these will be the winning numbers. If you match the 3 numbers in the order in which they have appeared, you win yourself 500 euros.
Step 4 – The Results
In case you miss the live broadcast session, you can still get the results from the official website pick3.be where the results are posted at around 20.30 p.m. Alternatively you can visit any Loterie Nationale point of sale and scan your ticket to determine if you are among the winners. And if you are, it is time to collect your winnings.
Belgium Pick 3 Prize Breakdown
Depending on the amount you have won, there are various ways through which you can claim your winnings.
Winnings up to 1,000 Euros
If you fall in this category, you can go to your point of sale with your ticket to receive a cash prize. The point of sale operator is obliged by the National Lottery rules and regulations to give your winnings in cash. In case their float is not sufficient, they may tell you to come back later and collect your prize.
Winnings from 1,001 to 2,000 Euros
Here, you have three options. The first one is to collect your winnings from a point of sale. If the point of sale is unable to pay you in cash, you can proceed to any National Lottery regional office or even the headquarters. You require your ID, ticket and account number.
Winnings from 2,001 to 25,000 Euros
In this category, you have an option to either collect your winnings from one of the regional offices of National Lottery or at the headquarters. The offices in both options operate from Monday to Friday from 9 a.m. all the way to 4 p.m.
Be informed that you do not need to make an appointment for you to visit and collect your prize. However, you must have your game ticket, your ID card as well as your account number.
Winnings over 25,000 Euros
Winners in this category are referred to as big winners and they can claim their prizes only at the headquarters of the National Lottery located in Brussels. In this instance, winners are asked to make an appointment with the team in charge of accompanying the big winners before making an appearance.  Also, they need to carry their game tickets, ID card, and the account number.
If you play online, your winnings will be automatically credited to your online account and then you will have the option of converting them to cash or using the credit to buy many more tickets for future games. The choice is yours as a player.
The beauty is that Belgium Pick 3 does not charge any tax on winnings and this means you pocket everything.
Pick 3 Number Generator