Luxembourg National Lottery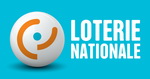 Site URL:

www.loterie.lu

Days Played:

Tuesday, Friday
Luxembourg National Lottery Review
Okay, how many of you are familiar with Luxembourg National Lottery? For starters, let it be known that apart from the various lottery games offered by this state, the Luxembourg National Lottery also plays host to the wonderful and massive Euro lottery – the EuroMillions. Thanks to a few reputable online lottery sites, lottery players from Luxemburg can play the offered lottery games not only within Luxemburg but throughout Europe. Thus they can buy legitimate tickets from anywhere!
Where can I find the past Polish Lotto results?
Various Games under the Luxembourg National Lottery
Apart from the EuroMillions, some of the other games offered are:
1. Lotto 6aus49
It is called so because it uses a matrix of 6/49, and the draws are held every Wednesday and Saturday evenings. The largest jackpot ever won under this game has been a whopping €43 Million in December of 2007.
2. Zubito
This is a popular game in which the winnings are known in advance! A player needs to select 8 numbers out of 21 and then 1 number out of 4 numbers to play this. They have to decide how many games they wish to play between 1 and 4 – either €1, €2, or €3. A player can increase the number of their winnings by choosing to play Chance 2. The maximum that can be won is €30,000. The draws are held every day between 7 am and midnight!
3. Rubbel Lotto
This is a popular scratch card lottery game. The maximum that can be won is €20,000 if it successfully matches the 6 numbers and a bonus number. Since its inception in June of 2009, with the Rubbel Lotto, you have a 1 in 3.56 chance of winning the jackpot!
A Brief History of the Luxembourg National Lottery
It was the Grand Duchess Charlotte that gave rise to the commitment of bringing a National Lottery to Luxemburg. The lottery aimed to act as the first step to helping the victims who struggled from the war in Luxemburg. On July 13th, 1945, the Grand Duchess Charlotte decided to create the National Lottery to sustain and structure their initiatives for Luxembourgers' better future. Until today, the lottery proceeds are diverted to charities, to public utility institutions like health, culture, sports, social, and protection initiatives. Since its inception, nearly €220 million are donated to beneficiaries.
As A Means of Playing Responsibly
The main objective of the Luxembourg National Lottery is to provide a wide variety of entertaining and exciting games to a wide audience. It has also made it a point to fight against excessive gambling behavior and requests all its players to play responsibly. To ensure fair and responsible gaming, the Luxembourg National Lottery began updating its objectives to include educating the public about responsible gambling, giving its employees and dealers proper training, and "regular contact with national and international specialists and application of model operation of gambling and money." These commitments have been placed and are followed to ensure that their players get a high degree of integrity, credibility, and optimum security.
The Luxembourg National Lottery
With over 65 years to its bucket of success, the Luxembourg National Lottery aims to provide the best games available for lottery lovers in compliance with responsible gaming and business ethics. The Luxembourg National Lottery, therefore, strives to continue providing the same guarantee with enthusiasm to make sure that its players are entertained while also supporting good causes.
Luxembourg National Lottery Number Generator