Joker+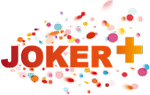 📅
Days Played:
Tues., Wed., Fri., Sat.
🗓️
Latest Results:
10-06-2022 8:00pm CET
Joker+ Winning Numbers
Joker+ is a 6 + 1 number lottery game. To win €1 Million Joker+ jackpot, you have to match 6 main numbers and 1 bonus number.
Joker+ Past Results and Winning Numbers
The Joker+ result archive contains the results from 02-02-2011 7:00pm CET up to the last ones. You only need to select the right date from the list.
DRAW DATE
:
WINNING NUMBERS:
Friday 10th June 2022, 8:00pm

05

04

02

07

08

08

LIBRA

Thursday 9th June 2022, 7:00pm

04

00

02

09

06

02

LEO

Wednesday 8th June 2022, 7:00pm

05

03

03

07

07

04

LEO

Tuesday 7th June 2022, 8:00pm

09

00

08

06

09

09

SCORPIO

Monday 6th June 2022, 7:00pm

04

08

02

07

03

00

SCORPIO

Sunday 5th June 2022, 1:00pm

01

09

00

01

04

09

LIBRA

Saturday 4th June 2022, 7:00pm

05

07

04

03

06

03

ARIES

Friday 3rd June 2022, 8:00pm

09

08

07

00

03

09

LEO

Thursday 2nd June 2022, 7:00pm

01

09

05

01

07

06

PISCES

Wednesday 1st June 2022, 7:00pm

02

04

00

03

05

01

LEO
Joker+ Prizes
The Joker+ features 8 prize divisions. To win any prize in Joker+, you have to match 1 number. Chances to hit the Joker+ jackpot are 1: 12,000,000. To see all the Joker+ odds, go to the REVIEW tab.
| Divisions | Match | Payout per Winner |
| --- | --- | --- |
| 1 Prize | 6 + Constellation | €0.00 |
| 2 Prize | 6 | €20,000.00 |
| 3 Prize | 5 | €2,000.00 |
| 4 Prize | 4 | €200.00 |
| 5 Prize | 3 | €20.00 |
| 6 Prize | 2 | €5.00 |
| 7 Prize | 1 | €2.00 |
| 8 Prize | Constellation | €1.50 |
Joker+ Hot and Cold Numbers
Joker+ hot numbers are the lottery numbers that appear the most in drawings. Joker+ cold numbers are the numbers that appear infrequently. Some lotto players choose them specifically because of the frequency, believing that their reappearance in Joker+ results is only a matter of time, while others stay clear.
Choose the range of years for checking Hot and Cold numbers:
Joker+ Review
In Belgium Lottery, Joker+ is one of the games that is associated with happiness. Every passing day, this game gives you an opportunity to earn a minimum of 200,000 euros. Compared to all the other games, Belgium Joker+ is the game that gives you greater chances of winning as well as happiness.
The more you try, the greater your chances of winning, and what more! You can play it even on Sundays and national holidays. You have the option to play Joker+ together with Euromillions, Lotto, or play it alone.
How do I check the latest OLG Pick 3 results?
How to Play Joker +
Belgium Joker+ is a draw game offered by the National Lottery. It is played as a complementary to EuroMillions or the Lotto, but you can also play the Joker+ only. The draw happens 4 times a week on Tuesdays and Fridays with the EuroMillions and on Wednesdays and Saturdays with the Lotto. For you to enter a draw, a combination of games will cost 1.5 euros.
In playing the Joker+, you choose 6 random numbers between 0 and 9 as well as one astrological sign between the 12. The 6 digits you have chosen will form a number. The combination of the numbers and their order will determine your winnings.
For you to choose the 6 digits and the astrological sign, you will be charged 1.5 euros. In order for you to multiply your odds of winning, try playing up to 4 different combinations per draw. Here is how to go about it:
Step 1 – Choose Your Combination
When playing Belgium Joker+, your combination typically consists of two parts; the 6 digits and an astrological sign. At the point of sale, the terminal will determine your 6 random numbers. You should then check the game combinations you want to have and your astrological sign. Opting for a Quick Pick is also possible, but it doesn't guarantee you a winning combination.
Step 2 – Keep Your Ticket Secure
Once you choose your game combinations and pay the required amount, you will be issued a ticket. Confirm that the ticket has the correct dates of the respective draws you are to participate in as well as the game combinations you have chosen. Ensure you keep your ticket safe because when it wins a prize, you will need it during the claiming process.
Step 3 – The Drawing
Once you have chosen your numbers and gotten your ticket, the best you can do is to wait for the drawing. As pointed out above, there are 4 drawings in a week on Tuesdays, Wednesdays, Fridays, and Saturdays.
The draw is done on TV and this makes the entire game credible and transparent. However, if you miss the draw and you still want to view the results, you can log onto www.jokerplus.be. Alternatively, you can call the direct line and you will be informed.
If you want to confirm that your ticket has won a prize, you should go to your nearest National Lottery point of sale and have your ticket scanned.
The Odds of Winning Joker+
During the drawing, the drum will give 6 random digits, which lie between 0 and 9 and one astrological sign. How the numbers are combined and the order they are drawn will determine the size of your winnings.
When playing the Belgium Joker+, there are two ways you can win:
From left to right – Here, you start with the number on the far left and read towards the right
From right to left – Here, you read the numbers from the far right and head towards the left
For you to win the jackpot, which is at least 200,000 euros, you need to find the 6 numbers in the right order and also guess the right astrological sign. The chance of winning in the Belgium Joker+ is 1:3.88 for a single bet of 1.5 euros.
| | |
| --- | --- |
| Numbers Matched | Odds of Winning (€1.50 Entry) |
| 6 Numbers + Constellation | 1 in 12,000,000 |
| 6 Numbers | 1 in 1,090,909 |
| 5 Numbers | 1 in 55,556 |
| 4 Numbers | 1 in 5,556 |
| 3 Numbers | 1 in 556 |
| 2 Numbers | 1 in 56 |
| 1 Number | 1 in 6 |
| Constellation Only | 1 in 12 |
Joker+ Prize Breakdown
Depending on the amount that your ticket wins, there are three places you can visit to claim your prizes; points of sale accredited by Loterie Nationale, the regional office or the headquarters.
Point of Sale
For winnings of 1,000 euros and below, you should visit the point of sale to get your cash prize. In the event the operator does not have sufficient float, he may ask you to come back after some time to pick your cash prize. In whatever case, he is obliged to give you your winnings in the form of cash.
If your winnings are above a thousand euros, but not exceeding two thousand, you can still ask the point of sale to give you your prize in cash. However, he is not obliged to do so and if he doesn't have enough money, you can go to any regional office or directly to the headquarters to claim your prize. Ensure you take your winning ticket with you as well as your ID and account number details.
Regional Office or Headquarters
Winnings above 2,000 euros, but not exceeding 25,000 euros can be claimed at the regional office or the headquarters. The offices operate from 9.00 a.m. to 4.00 p.m. Mondays to Fridays. You don't have to make an appointment. However, for you to successfully claim your prize, you need your ID card, account number, and the winning ticket.
For prizes above 25,000 euros up to the jackpot, you can only make your claim at the headquarters of the Lottery in Brussels. In addition to carrying your ID card, winning ticket, and account number details, you need to make an appointment with the team responsible for accompanying the big prize winners in Loterie Nationale.
| | |
| --- | --- |
| Numbers Matched | Estimated Prize |
| 6 Numbers + Constellation | Minimum €200,000 |
| 6 Numbers | €20,000 |
| 5 Numbers | €2,000 |
| 4 Numbers | €200 |
| 3 Numbers | €20 |
| 2 Numbers | €5 |
| 1 Number | €2 |
| Constellation Only | €1.50 |