Green Lotto 5/90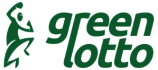 🗓️
Latest Results:
11-01-2023 9:00am WAT
Green Lotto 5/90 Winning Numbers
Green Lotto 5/90 is a 5 number lottery game. To win Green Lotto 5/90 jackpot, you have to match 5 main numbers.
Green Lotto 5/90 Past Results and Winning Numbers
The Green Lotto 5/90 result archive contains the results from 01-01-2019 10:00am WAT up to the last ones. You only need to select the right date from the list.
DRAW DATE
:
WINNING NUMBERS:
Wednesday 11th January 2023, 9:00am

26

40

66

69

73

Machine Numbers:

Tuesday 10th January 2023, 12:00pm

03

16

72

79

87

Machine Numbers:

Tuesday 10th January 2023, 10:00am

12

39

66

84

87

Machine Numbers:

Tuesday 10th January 2023, 9:00am

03

07

13

29

66

Machine Numbers:

Monday 9th January 2023, 12:00pm

21

47

60

66

84

Machine Numbers:

Monday 9th January 2023, 10:00am

18

21

24

46

68

Machine Numbers:

Monday 9th January 2023, 9:00am

34

67

68

79

81

Machine Numbers:

Sunday 8th January 2023, 12:00pm

02

16

22

34

79

Machine Numbers:

Saturday 7th January 2023, 12:00pm

12

63

66

74

80

Machine Numbers:

Saturday 7th January 2023, 10:00am

11

45

47

48

81

Machine Numbers:
Green Lotto 5/90 Hot and Cold Numbers
Hot numbers are the lottery numbers that appear the most in drawings. Cold numbers are the numbers that appear infrequently. Some lotto players choose them specifically because of the frequency, believing that their reappearance in Green Lotto 5/90 results is only a matter of time, while others stay clear.
Choose the range of years for checking Hot and Cold numbers:
Green Lotto 5/90 Number Generator
The Green Lotto 5/90 generator provides FREE lucky numbers for Green Lotto 5/90 draws. All you need to do is to enter your name, your birth date, and the day of the draw you plan to participate in.
Green Lotto Review
Are you a Nigerian who likes playing games of luck? Just like many others, you hope to turn your life around quickly through the power of the lottery. What's the right game to play, however? Which opportunity will give you the best odds and the best prizes in the event of winning?
Green Lotto could be one opportunity you haven't heard of before.
We're here to correct that omission.
Green Lotto is a Brentwood Multiservices Global Ltd. game. The company is a licensed and registered lottery operator, which means you can rest assured Green Lotto is completely legit.
If you go to the lottery website, you'll find some additional information about the game (but not a lot). This is why we've taken on the task of writing a comprehensive, useful review that will answer your most important questions.
Here's all you need to know about OLG Pick 3
How to Play Green Lotto
Playing Green Lotto is very simple because the game offers an online ticket-buying opportunity. This means you can get comfortable at home and get your ticket without having to rush to the nearest retail venue.
To play, you have to create an account through the Green Lotto website. You'll be asked to input certain types of information during the registration, including your mobile number, date of birth, and username. Email provision is optional.
After logging in, go to Lotto and click on Draw to play. Next, you'll need to choose between two options – winning machine and double chance. Next, you will need to choose your type of bet. The possibilities include Nap 1,2, 3, 4, 5; Perm 2, 3, 4, 5; Banker 2, 3, 4, 5, or Against. It sounds complicated, but you can explore the different betting possibilities once you have your account and get more comfortable with them.
Once you have your bet type pinpointed, choose the respective range of winning numbers from one to 90. There isn't a universal set of digits (for example – five). The numbers that you choose will be dependent on your bet type.
Finally, you will have to determine what amount you're going to bet. You're free to choose the sum that will be tied to your ticket. Green Lotto bets range from 50 to 100,000 naira. You can add money to your account beforehand and use the wallet to fund your purchases. A minimum deposit amount would be 100 nairas, and the maximum is set at one million nairas.
Green Lotto drawings occur multiple times per day. This gives players multiple opportunities to snatch a juicy prize. On top of that, a player's online account provides opportunities to play instant games and win additional cash.
As per the Green Lotto terms and conditions, you have to be a legal adult (18 or older) to play. Since you need a Nigerian phone number, you cannot access the game from another country.
Green Lotto Prizes and Payouts
It's a bit more difficult to determine what you could win by playing Green Lotto because of the extensive range of possible bets. Also, as already mentioned, players are the ones that determine how much money they're going to put toward each bet. A larger amount will obviously lead to a bigger payout in the event of winning.
We went through the Green Lotto social media and some additional sources of information to see how many Nigerians have managed to get their hands on a prize.
Unfortunately, the Green Lotto official Facebook page is only used to list the Green Lotto result today. There are no winner testimonials or even information about the sums that someone has won.
While many Green Lotto reviews exist on Google, they also don't feature information about winners. The good news is that players confirm the legitimacy of the lottery.
So, the conclusion we've reached is that people have probably won some money by playing the game, but nobody has come forward to brag yet. We will keep on checking for additional information, eventually updating our Green Lotto review in the future.
Next, we need to speak about the ease of making a prize claim and withdrawing money from a player's account.
Prizes are deposited in a player's account, after which the money can be withdrawn. Only the payment method used to fund the account can be utilized for withdrawal purposes. There's a minimum threshold of 2,500 naira that has to be reached before a payout gets issued.
To withdraw money, players will also have to go through identity verification. It would involve the provision of a valid ID to the Green Lotto team.
Any questions about playing and prize claims can be addressed with the Green Lotto team. The company provides a headquarters address and a phone number that can be used for information inquiries.
Get Your Green Lotto Results Now
The Green Lotto result for today is available via multiple sources. If you do a simple online search for the latest Green Lotto result, you'll come across dozens of websites. Some of them, however, aren't trustworthy, and they don't update information often.
The Green Lotto results are available within a player's account. Also, they are published on the lottery's official Facebook page. Since this is an online lotto, however, you don't really need to work hard on checking the Green Lotto result today. Any sum you win will be credited to your account.
If you need result information for reference purposes, however, we can help you.
Lottery Pros maintains detailed archives with the results of lotteries from all parts of the world. We also have a good selection of Nigerian games, including Green Lotto. Please visit the respective website section, and you'll be taken to both the latest results and the numbers chosen in past drawings.