Uganda National Lottery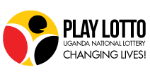 Site URL:

www.billionlotto.co.ug

Days Played:

Wednesday, Saturday
Uganda National Lottery Review
Apart from its sceneries and wildlife (especially mountain gorillas), Uganda is also famous for its lottery – the Uganda National Lottery. Known as the 'Pearl of Africa,' the first lottery was supposed to launch in July 2003 after announcing its intentions of operating lotteries in April of the same year. But during that time, the state of lotteries was pretty bad; people thought lotteries were a way to scam people, to run them dry, and thus up until the official launch in November of 2004, the Uganda Lottery Company placed great efforts to restore public confidence.
As soon as it was launched in November 2004, instant scratch games were immediately available to willing and avid lottery players. The best part is that in just three months after its launch, the lottery paid out over 70 million Ugandan shillings (around $24,200 today) to its winners. A few months later, that number rose to over 100 million Ugandan shillings! Then in 2013, the Uganda National Lottery was launched through its operator Mena Sports Consulting FZCO.
What are the odds of winning a prize with France Lotto hot triplets?
Playing the Lotto – The Uganda National Lottery Rules
If you want to play the Uganda National Lottery, there are some rules you need to follow.
• First and foremost, your ticket will be validated; therefore, make sure that you purchase your lottery ticket from the National Lottery or a legitimate lotto agent through the Central Computer System.
• You will have 90 days to claim your winnings, if you miss this, you can build your fortune a sad goodbye!
• You will require proof of identification to claim your fortune.
• If you win less than a jackpot or you match less than 5 numbers, you will be able to collect your winnings the day following the draw. Payments will be made where the ticket was initially purchased.
• Those who win the jackpot or who match 5 numbers, winnings will be paid by cheque or by electronic funds transfer.
Top 9 Uganda National Lottery Winners
Here are some of the winners who emerged from the Uganda National Lottery:
• Begumisa Vitalus, Date: 2013/06/22, Amount Won: 1,235,000
• Mugomba Ivan, Date: 2013/07/26, Amount Won: 1,509,785
• Nasila Juliet & Phionah, Date: 2013/08/12, Amount Won: Each won 1,060,913
• Ssebufu Simon Peter, Date: 2013/08/26, Amount Won: 1,278,500
• Naigulu Jenepher, Date: 2013/09/07, Amount Won: 1,290,535
• Egwewu Patrick, Date: 2013/09/25, Amount Won: 1,218,505
• Laker Betty, Date: 2013/11/04, Amount Won: 1,191,000
• Nakimbugwe Hamiat, Date: 2013/12/16, Amount Won: 1,160,000
• Ngabirano Alex, Date: 2013/09/18, Amount Won: 1,210,105
Prize Pool of the Uganda National Lottery
• Jackpot: 15% of the prize fun together with rollovers. From previous jackpots.
• Match 5: 10% of prize fund;
• Match 4: 20% of prize fund;
• Match 3: 52% of the prize fund.
Helpful Tips When Playing the Uganda National Lottery
• Always make sure that the ticket you purchase is in good condition,
• This goes without saying that you must keep your lottery ticket very safe!
• To claim your fortune, you must come along with an identity card or a passport,
• Don't forget to seek financial assistance if you win the jackpot.
• Never deposit your cheque in an ATM!
• If your check gets lost, you must contact the Uganda National Lottery immediately for another check.
Uganda National Lottery Number Generator