Malawi National Lottery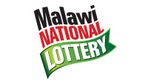 Site URL:

www.malawilottery.com

Days Played:

Different
Malawi National Lottery Review
Do you want to start living your dreams? You must believe so you can start playing the Malawi National Lottery – an organization that's not as old as you think, a thriving teenager in the world of lotteries. The Malawi National Lottery is owned by the National Lottery Group (NLG), and the exclusive license was granted to them by the National Lotteries Board (NLB). According to their website, approximately 15 million Malawians play the Malawi National Lottery regularly, and it is the vision of the Malawi National Lottery to provide its avid lottery players with the most innovative experiences to help them fulfill their dreams and turn their life into happiness.
Check out how to tell if a scratch off is a winner before scratching
NLG is a locally incorporated company with foreign shareholders and eGame Solutions – a Hong Kong-based company – is its sole technology provider for technical solutions, including systems, software development, lottery terminals, and third-party integration for the Malawi National Lottery. To help its country and aid its infrastructure and overall development, the Malawi National Lottery largely contributes to society by donating a significant amount of its lottery profits to the Malawi Government as tax revenue. The Malawi National Lottery had to-date introduced its first two games in December 2011, and they are Scratch N' Win (Instant Game) and Lotto 6/36 (Lotto Game).
The Malawi National Lottery Games
Although they don't have a vast portfolio of lottery games just yet, I believe that they would soon be adding more exciting games to their range of games for their avid lottery players in Malawi as well as those outside Malawi!
Scratch N' Win (Instant Game)
This is the most popular game offered by the Malawi National Lottery, because not only does it cost less, but it also allows lottery players to win their prizes immediately without having to wait for the next draw. All players have to do is purchase their first scratch ticket and scratch the play area to reveal their prizes; lottery winners can win cash and free tickets. Scratch N' Win games are fun and easy to play, and if you fail to claim your prize immediately, you're given 60 days to claim before it becomes forfeit.
Lotto 6/36 (Lotto Game)
This is yet another exciting game offered by the Malawi National Lottery to avid lottery players. A lot of lottery players enjoy playing this game because the jackpot rolls over until it's won! To play this game, lottery players need to choose six numbers from a pool of 36 numbers. During each draw, six numbers and a bonus number are drawn out of 36 numbers, and the lucky lottery player to match the six numbers get to take home a mind-blowing amount! The Lotto 6/36 draws are held twice a week every Tuesday and Friday in the evenings.
As long as you're 18 years old, you can play the Malawi National Lottery from anywhere in the world thanks to reputed online lottery agents. Please remember that all prizes have to be claimed within 60 days of the initial announcement, and the best part is that the monetary prizes are entirely tax-free! So what are you waiting for then? Grab your first Malawi National Lottery ticket, and who knows; you might be their next millionaire!
Malawi National Lottery Number Generator