Ghana Monday Special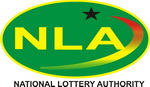 🗓️
Latest Results:
23-05-2022 6:30pm GMT
Monday Special Winning Numbers
Monday Special is a 5 number lottery game. To win Monday Special jackpot, you have to match 5 main numbers.
Monday Special Past Results and Winning Numbers
The Monday Special result archive contains the results from 24-02-2014 6:30pm GMT up to the last ones. You only need to select the right date from the list.
Latest
Week
Month
3 Month
DRAW DATE
:
WINNING NUMBERS:
Monday 23rd May 2022, 6:30pm

22

20

58

87

12

Machine Numbers:
Monday Special Hot and Cold Numbers
Hot numbers are the lottery numbers that appear the most in drawings. Cold numbers are the numbers that appear infrequently. Some lotto players choose them specifically because of the frequency, believing that their reappearance in Monday Special results is only a matter of time, while others stay clear.
Choose the range of years for checking Hot and Cold numbers:
Monday Special Number Generator
The Monday Special generator provides FREE lucky numbers for Monday Special draws. All you need to do is to enter your name, your birth date, and the day of the draw you plan to participate in.
Ghana Lotto Review
Ghana Lotto is the flagship game in the portfolio of the National Lottery Authority (NLA).
Lotto has an extensive history. It was first introduced in 1962 and ever since it has established itself as the best Ghana lotto. While the odds aren't the easiest ones to conquer, players are compensated for the risk with the right reward levels.
Running for over 50 years, the NLA Ghana Lotto has contributed to numerous millionaires, and it has distributed rewards to millions across the country (as per the official NLA presentation of the lottery). We hope this information is sufficient to get you curious about one of the most popular and longest-running lotteries in Africa.
So, what exactly does it take to play the primary Ghana lottery and to win? What are the prizes and the payout methods? These are some of the primary questions we'll attempt to answer in today's Ghana Lotto review.
How to Play Ghana Lotto
Ghana Lotto's success is dependent on the selection of the right set of numbers. This is a traditional draw-style lottery, and as such, it provides opportunities for fine-tuning your strategy (more about that in the final section of the review).
Ghana Lotto is a 5/90 game. This means that for a chance to win the top prize, you have to select a set of five numbers out of 90 possible.
Apart from the standard gameplay method, however, there are a couple of additional betting opportunities. It's up to you to determine which one you're going to try. If you don't have a lot of experience with Ghana Lotto, start with the basic gameplay mode and, eventually, experiment with the other betting options.
There are four methods of playing Ghana Lotto.
The first number drop means you'll be choosing just one digit. The aim here would be to guess which number is going to get drawn first in the respective drawing. The direct 1-5 bet has you choosing anywhere between one and five numbers. If you want to play three numbers and match all three of them, you will have to opt for the Select 3 bet.
Perm 2-5 gets a bit more complicated. It refers to permutations or having several different sets of numbers that feature an array of combinations. While this gameplay method improves your odds of winning, it's more challenging and not that beginner-friendly.
Finally, you can opt for the Banker Against All gameplay mode. In this instance, you will once again be choosing a single number. For you to win a prize, the banker (the number you've chosen) needs to be featured among the winning numbers.
The gameplay method you choose will be determining the cost of your Ghana lottery ticket. Your cheapest option is 28 Ghanaian cedi, while the most expensive ticket will reach up to 111 cedis. The amount you spend on the ticket will also be determining for the amount you're eventually going to win.
Ghana Lotto drawings take place every day of the week. They're held at 6:30 p.m. local time, which means that ticket sales close shortly before that hour.
Just like all other NLA games, Ghana Lotto is available to players throughout the country aged 18 or older. There are no restrictions as to the nationality of people who can play and win Ghana Lotto. As long as you're residing in Ghana legally, you have the right to play games of luck.
Ghana Lotto Prizes and Payouts
The National Lottery Authority has published pretty extensive information about the prize tiers and the claim procedures players will need to adhere to.
Direct 5 is the gameplay mode that can result in the biggest payout. If you choose this type of gameplay and you match all five numbers for the respective drawing, your bet amount will be multiplied by 44,000 to give you an idea about the value of the jackpot.
Perm 5 carries the same multiplication factor.
Direct 4 and Perm 4 are the following prize tiers with a bet multiplication factor of 6,000. Players who choose and win Direct 3 or Perm 3 will have their bet multiplied by 2,100 to determine the reward they'll be entitled to.
Banker Against All gameplay mode leads to the multiplication of the bet by 240. The lowest amount is awarded in the event of Direct 1, and the multiplying factor is x40.
A 5/90 game comes with odds of one in 43,949,268 of winning the top prize. You can, however, use a Ghana Lotto forecaster to improve your odds of winning potentially.
Players have only 14 days to redeem their prize in the event of winning. Thus, checking out the Ghana Lotto results as soon as possible is of vital importance. If you see that you've won anything, you can visit a branch of NLA Partner Banks to make your claim.
The last good news that we'd like to share is that Ghana doesn't impose taxes on lottery prizes. The amount that's being advertised is the exact sum that the player's going to win, depending on the betting method and the sum spent on a ticket.
Ghana Lotto Winning Numbers: Where to Get Results and Ghana Lotto Predictions
Do you need the Ghana Lotto results today? Did you miss the Ghana Lotto results yesterday? Relax and take a deep breath. We have you covered.
For a start, you can visit the National Lottery Authority website. There, you will discover all of the information about the latest drawing, as well as a result archive. Just choose the date you're interested in, and you'll see information for the lucky numbers.
Every Ghana Lotto vendor will also publish detailed information about the latest drawing. If you go to buy tickets regularly, you can access the results information at the point of sale.
We also provide accurate Ghana national lottery results. Just click on the Ghana Lotto results tab, and you'll be taken to the respective section on the website. Our results archive is another beneficial feature of the site you can use to fine-tune your strategy.
If you're thinking of carrying out your number analysis, however, don't. LotteryPros provides you with a Ghana Lotto forecaster that's based on hot and cold numbers. Our Ghana Lotto prediction uses extensive numerical analysis for the digits drawn over past drawings. Based on this analysis, we can determine which numbers are drawn most frequently and which ones appear the least among the winning numbers.
While a Ghana Lotto prediction tool doesn't ensure 100 percent success, it can improve your odds of claiming a prize. Many people base their decisions on hot and cold numbers, which has proven to be a pretty effective strategy.