Belgium National Lottery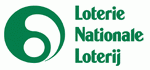 Site URL:

www.loterie-nationale.be

Days Played:

Tuesday, Friday
Belgium National Lottery Review
For an English speaking lottery player, this site can be a little difficult to read. Believe me, I had a tough time just trying to understand their site, and not until I translated the page did I find out I was actually reading nothing lottery' ish. So let's take a look, shall we? The Belgium National Lottery organizes public lotteries, games, and other contests and makes sure that what it provides is reliable and safe. Moreover, the lottery proceeds are directed back to the community in the form of grants and sponsorships.
Mission and Responsibilities
The Belgium National Lottery, apart from providing exciting games and offers, has its mission and responsibilities that are in turn based on four major foundations:
1. Subsidies
They firmly believe that everything is possible! A large part of the proceeds from the contests and lotteries are directed back to society by giving financial support to local projects.
2. Responsible Gaming
The Belgium National Lottery aims to provide exciting and relaxing games at the same time, but they believe in responsible gaming. Many people are indeed getting addicted, in a bad way, which can lead to depression and insomnia! Apart from the games, they also provide support for players who are addicted to gambling. They even have a test to prove your ability to play responsibly!
3. Tips for Winners
Apart from all the above, the Belgium National Lottery provides new winners with tips and advice for the first days and weeks of their new life as a millionaire! Winners who win more than €250,000 qualify for this.
4. Quality and Safety
Thanks to their missions and goals, avid lottery players can play the Belgium National Lottery with the utmost confidence because they are safe and reliable. Apart from providing high-quality service, they also guarantee security and protection against gambling addiction.
Belgium National Lottery and the Cultural Heritage
Since 1992, the Belgium National Lottery has been caring for and supporting various cultural projects in the country. It is also a proud owner of a personal collection of the game of lottery. With the Lottery Museum containing over one hundred thousand newsletters, posters, documents, books, statues, paintings, prints, and much more, group tours are allowed for those in love with everything about the game of chance! Did you know that the Lottery Museum covers antiques from over a period of about 2,500 years?! The oldest piece in the collection is a Greek amphora dating back to 500 B.C.!
How the Belgium National Lottery Handles Proceeds
When avid lottery players bet money to play the Belgium National Lottery, the bulk of the proceeds are redistributed between players who win the lottery. As of 2013, 53% of the revenue returns to the winners, 19% is used for grants and sponsorships, it uses 9.5% as operating costs, and 7.5% is spent as sales commissions, and about 11% of the entire cash-flow is paid as rent to the state. It has also offered to pay €15,000 to the "Viva for Life"!
Winning With the Belgium National Lottery
If you win from the Belgium Lottery, you need to complete minor formalities. If you win amounts up to €2,000, you can visit the store, purchase your winning ticket, and claim your fortune. For amounts up to €25,000, winners can claim their fortune in a regional office or headquarters. If you win over €25,000, you will have to travel to the National Lottery headquarters in Brussels to claim your fortune. The best part is that the earnings are completely tax-free!
So what are you waiting for? As an avid lottery player, there's nothing better than to play a game where you win and make others smile too! Be part of the Belgium National Lottery! Support yourself while you support a better cause! For a better world!
Belgium National Lottery Number Generator