Belgium Lotto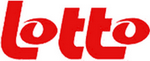 📅
Days Played:
Wednesday and Saturday
🗓️
Latest Results:
11-06-2022 7:00pm CET
Belgium Lotto Winning Numbers
Belgium Lotto is a 6 + 1 number lottery game. To win €1 Million Belgium Lotto jackpot, you have to match 6 main numbers.
Belgium Lotto Past Results and Winning Numbers
The Belgium Lotto result archive contains the results from 04-02-1978 12:00am CET up to the last ones. You only need to select the right date from the list.
DRAW DATE
:
WINNING NUMBERS:
Saturday 11th June 2022, 7:00pm

12

15

24

28

34

41

01

Wednesday 8th June 2022, 7:00pm

06

10

11

16

30

31

40

Saturday 4th June 2022, 7:00pm

01

03

06

16

35

44

38

Wednesday 1st June 2022, 7:00pm

02

08

18

20

40

44

41

Saturday 28th May 2022, 7:00pm

01

04

29

31

39

45

06

Wednesday 25th May 2022, 7:00pm

03

06

24

28

36

39

08

Saturday 21st May 2022, 7:00pm

09

10

23

34

39

40

17

Wednesday 18th May 2022, 7:00pm

06

08

13

14

30

39

35

Saturday 14th May 2022, 7:00pm

01

12

27

41

42

44

05

Wednesday 11th May 2022, 7:00pm

10

12

25

28

37

43

07
Belgium Lotto Prizes
The Belgium Lotto features 8 prize divisions. To win any prize in Belgium Lotto, you have to match 3 numbers. Chances to hit the Belgium Lotto jackpot are 1: 8,145,060. To see all the Belgium Lotto odds, go to the REVIEW tab.
| Divisions | Match | Payout per Winner |
| --- | --- | --- |
| 1 Prize | 6 | €2,500,000.00 |
| 2 Prize | 5 + Bonus | €151,966.30 |
| 3 Prize | 5 | €1,442.30 |
| 4 Prize | 4 + Bonus | €278.40 |
| 5 Prize | 4 | €25.60 |
| 6 Prize | 3 + Bonus | €10.40 |
| 7 Prize | 3 | €6.25 |
| 8 Prize | 2 + Bonus | €3.75 |
Belgium Lotto Hot and Cold Numbers
Belgium Lotto hot numbers are the lottery numbers that appear the most in drawings. Belgium Lotto cold numbers are the numbers that appear infrequently. Some lotto players choose them specifically because of the frequency, believing that their reappearance in Belgium Lotto results is only a matter of time, while others stay clear.
Choose the range of years for checking Hot and Cold numbers:
Belgium Lotto Jackpot History
The jackpot history tool will enable you to see the changes in the biggest Belgium Lotto jackpots over time. Use the data to carry out analysis, comparisons and predictions for the next Belgium Lotto jackpot.
Belgium Lotto Review
Do you have a dream you think will take your entire life to achieve? Well, you are not alone, many of us have one crazy dream that we think is almost unattainable. Belgium Lotto can make this happen in a matter of minutes! All you need is to participate in the game and you might be a lucky winner of millions of Euros.
How easy is it to claim winnings at OLG Pick 3?
Belgium Lotto Overview
This is an exciting and enjoyable lottery game offered by Loterie Nationale (Belgium National Lottery). The first-ever draw to be held for this game was on February 4, 1978. Belgium Lotto has two draws per week on Wednesdays and Saturdays. The minimum jackpot is usually €1 million, but it keeps on growing if there is no winner for a particular draw.
Unlike other lottery games that simply roll over the jackpot, the Belgium Lotto makes it a little bit different. If no player wins the Wednesday jackpot, the money is rolled over to the following Wednesday jackpot draw and the same applies to the Saturday jackpot draw.
Playing Belgium Lotto
Belgium Lotto allows you to choose 6 numbers and a bonus number from a pool of 1 to 45. The bonus number helps in determining winners on 2, 4, 6, and 8 prize-winning levels. When you match all 6 drawn numbers, you win the jackpot prize. If there is more than one player, then the prize is shared equally among the players.
The reason why this lottery is very popular is that it gives you 7 other ways of winning prizes apart from the jackpot. This means the probability of walking away with a prize is high. You can pick your numbers manually or use QuickPick. As such, you don't have to be a pro to participate in this exciting Loterie Nationale lottery game. If you are not sure of the numbers to pick, QuickPick will be a good idea. It picks everything for you through computer software.
There are authorized dealers from whom you are to purchase the lottery tickets. The cost per entry in this Belgium National Lottery game is €1.00.
Whenever you get your ticket manually, you need to confirm that the numbers printed on it are similar to the ones you chose through the playslip with the exception of the QuickPick-generated tickets. The other key areas to check on your ticket are the draw dates and the number of entries in case you have opted for advance draws.
Lastly, you should sign your ticket at the back as this is important if you are to make it truly yours. Tickets that are not signed can be easily picked up, signed, and used to claim prizes where applicable.
Eligibility for Belgium Lotto
Belgium Lotto is generally regarded as an in-house lottery game that shares lots of characteristics with other in-house lotteries around the globe. What this means is that Belgium Lotto is only available to people living in Belgium.
However, if by the time the results for the Belgium Lotto are out and you are not in the country, you have the liberty to check them from wherever you are. This is possible through some lottery platforms that share results from different lottery games around the world.
In terms of age, Loterie Nationale has put a limit of 18 years and above for anyone participating in this game.
The Odds of Winning Belgium Lotto
As pointed out in the opening paragraphs, Belgium Lotto has two draws in a week conducted in the capital Brussels. This happens every Wednesday and Saturday as from 8.10 p.m. and the results broadcasted on La une Television. Also, the results are displayed on the official Loterie Nationale websites which are loterienationale.be, lotto.be, and nationaleloterij.be.
Compared to other lotteries from around the world, Belgium Lotto happens to have some of the most competitive odds of winning. It has a total of 8 different ways through which you can win and this simply means lots of prizes each week.
To win the jackpot, you have to match all the 6 main numbers and from the previous plays, the odds of winning are 1:8,145,060.
The second level prize goes to the player or players who match 5 of the main numbers in any order in addition to the bonus number. The odds of winning this prize are 1:1,357,510.4
The third prize, which comes at odds of 1:35,724 is one won by matching 5 of the 6 main numbers drawn.
The fourth division prize has much lower odds at 1:14,290 and requires you to match 4 numbers in addition to the bonus number.
The fifth division prize level requires you to just match 4 of the main numbers and this happens at odds of 1:772.
The third last (6th) prize level has odds of 1:579 and to get this prize, you have to match 3out of the 6 main numbers plus a bonus number.
The seventh prize division, which is the second last prize level requires you to match only 3 main winning numbers at odds of 1:48.
The last prize division gives you an opportunity to win if you match 2 out of the 6 drawn numbers in addition to the bonus number.
Generally, if you are to win any prize on this lottery game, your overall odds are 1:24.
| | |
| --- | --- |
| Match | Odds |
| 6 | 1 in 8,145,060 |
| 5+1 | 1 in 1,357,510 |
| 5 | 1 in 35,724 |
| 4+1 | 1 in 14,290 |
| 4 | 1 in 772 |
| 3+1 | 1 in 579 |
| 3 | 1 in 48 |
| 2+1 | 1 in 64 |
Belgium Lotto Prize Breakdown
The Belgium National Lottery pays all lucky jackpot winners their winnings as a cash lump sum. The duration of time you have from the drawing date to you making the prize claim is 20 weeks.
If you win anything up to 2,000 Euros, you can claim your winnings at Loterie Nationale sale points which are spread throughout Belgium.
Winnings of between 2,001 and 25,000 Euros are claimable from Loterie Nationale regional offices or alternatively from the head office.
All prizes over 25,000 Euros should be claimed from the Belgium National Lottery headquarters, which is located in Brussels.
Most of these details will be made available to you, if you buy your Belgium Lotto tickets from authorized and accredited agencies.