Ghana Lotto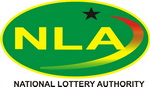 Days Played:
&nbsp Daily except Sunday
Latest Results:
&nbsp
23-05-2020 6:30pm GMT
National Weekly Winning Numbers
National Weekly is a 5 number lottery game. To win National Weekly jackpot, you have to match 5 main numbers.
National Weekly Past Results and Winning Numbers
The National Weekly result archive contains the results from 01-08-2015 6:30pm GMT up to the last ones. You only need to select the right date from the list.
Latest
Week
Month
3 Month
DRAW DATE
:
WINNING NUMBERS:
Saturday 23rd May 2020, 6:30pm

14

58

63

09

02

Machine Numbers:
National Weekly Hot and Cold Numbers
Hot numbers are the lottery numbers that appear the most in drawings. Cold numbers are the numbers that appear infrequently. Some lotto players choose them specifically because of the frequency, believing that their reappearance in National Weekly results is only a matter of time, while others stay clear.
National Weekly Number Generator
The National Weekly generator provides FREE lucky numbers for National Weekly draws. All you need to do is to enter your name, your birth date, and the day of the draw you plan to participate in.