Lottery Game Glitches: When Bad Luck Follows Good Fortune…
Last updated on October 11, 2018 by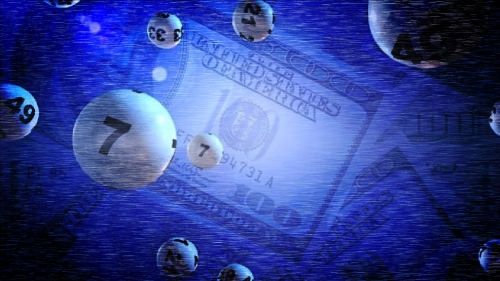 Imagine your complete and utter joy to check your lottery numbers and find you've got a winning ticket – riches beyond your wildest dreams and being able to live a life of total comfort and luxury. For those few moments, you're on cloud nine. You'll never want for anything again. Things that seemed impossible, now become achievable… Then imagine having it all taken away from you, and because of any fault of your own, but because of a glitch in the lottery game system.
That's just what happened in these next three stories. Read on to find out about lottery game glitches, when bad luck follows good fortune.
South Carolina Lottery Glitch
December 25th, 2017, and thousands of lottery players in South Carolina thought all their dreams had come true at once.
At ten to six in the afternoon, many gas stations and grocery stores that were open, across the state began to sell a huge stream of what looked like big money tickets. Some consumers clocked what was happening and bought as many as they could afford. Nicole Coggins, 36, of Liberty, was one of them.
"We figured we'd buy a reliable vehicle and take the kids to Disneyland," she said. However, she soon found out she wouldn't be able to cash them in. The state suspended the game and in a short statement that came out a couple of days later said its computer system vendor, Intralot, had experienced a programming error.
Winners held on to their tickets in the hope they would win something, but the lottery said in a statement that people could send their tickets back but would only be reimbursed for the price of that and that they wouldn't receive any winnings. This is because any glitches that are found to stem from errors in programming in system computers that create mass lottery wins are not valid.
A lawyer who represents the South Carolina Lottery, Tim Madden, a lawyer representing the state lottery, said that if the lottery had paid out, winnings would have totaled around $35 million. Further, ticket holders who cashed in immediately were able to collect about $1.7 million because of the error. "Those players who got the winnings got an extraordinary windfall to which they were not entitled. They just happened to be at the right place at the right time."
The game that caused all the issues was a seasonal offering called Holiday Cash Add-a-Play. Tickets could only be bought after players purchased a ticket from another game, like the Pick 4 or the Palmetto Cash 5. The game worked like tick-tack-toe. Players saw a grid with nine boxes, which contained either a Christmas or Winter related picture. If you picked three of the same images in a row you could win a cash prize of up to $500.
It is believed the glitch occurred through poor quality testing of the software. After the glitch, an Intralot representative said the company supported the decision not to dispense the winnings. The state lottery has since changed its vendor.
Oregon Lottery Game Glitch
The Oregon Lottery faced disaster earlier this summer when the Keno game saw its odds take a sudden swing, as scanners for the game read all Keno tickets as losers, even when they weren't.
The Oregon Lottery decided to hush up the glitch that meant players had literally zero chance of winning. However, they did say that the problem lasted for six hours, causing just under two hundred winning tickets to be read as losing.  In all, it meant that $1400 in winnings were never claimed. In the great scheme of things, it doesn't sound like a lot of money, but it did raise the question as to whether or not the state lottery could be trusted in the future?
Officials say that glitches like this are rare and that it was a corrupted file during routine software maintenance that led to the problem.
The Lottery's Gaming Director, Farshad Allahdadi said the agency and its technical contractors worked quickly to spot and fix the issue. He admitted that fairness and integrity were at the heart of their company but said. "We operate computer-run games and they can sometimes crash."
The players who were affected is proving tricky as the agency can't locate them all. "We're doing the best we can," Allahdadi said. "But given that it's an anonymous, cash-based game, it's proven difficult."
Keno prizes can be collected up to a year after the game is played. Allahdadi recommends that anyone who lost on July 23 should rescan their ticket now.
Senator Sara Gelser, D-Corvallis, was surprised Lottery officials didn't just shut down the game. "That's the least they could have done. What you can't have is a situation where the Lottery is taking money out of the pockets of vulnerable Oregonians when they have no chance of winning."
The glitch might have gone totally unnoticed but for Scott Graf, owner of an engine repair shop in Toledo, who also happens to be a regular Keno player. The morning after the glitch he went to a local grocery store to again run his Keno tickets through a Lottery scanner. The machine said all seven of his tickets were losers. But he'd checked them the previous night on the lottery website and was told he'd won $1120.  He returned home and checked the Lottery website. Sure enough, he saw that his ticket was a winner. In fact, two of his other Keno tickets had won $12 and $20.
"If I had not checked the tickets in my pocket the night before but only in the morning as I normally do I would have thrown away $1,152.00 and neither you nor I would have never known," he wrote in a July 30 email to the Oregon Lottery. "I do not believe, nor do I think you can prove this is a one-time occurrence or that you can be confident that this will not happen again."
So far, Graf is the sole Keno player to file a complaint. He says it is because other victims don't know they are victims…
The Oregon Lottery has occasionally garnered criticism for relying on casino-style games like Keno and have recently come under fire for using technology upgrades in its video poker machines that apparently reduced the "progressive jackpot" to a bare minimum level. Experts argue that by doing this, they're cheating players.
Even though the problem with the Oregon state lottery wasn't widely reported – the state brought in technicians in July when they knew there had been an issue with the game. One of them explained the situation in an email and said: "At day-end ORESTE1 (primary system) had multiple products crash. Those products were mega millions, keno, win for life, validation, and MXSRV. IGT brought the systems back online and found that keno showed failed for the liab_update_and_purge process. This caused multiple processes to fail. Games are back online, however the processing has been affected."
Keno does not operate during part of the overnight period and operators did not want to keep it offline when the glitch was discovered, so let it run as normal from 5 a.m. This was when things started to go wrong. However, by 7:45 in the morning the technicians had found a stopgap solution: instead of giving players false negatives, the scanners notified them to try again later. An hour later, they had fixed the problem and Keno was back to normal.
Arizona Lottery Game Glitch
Following on from the previous stories, you'd think lottery operators may have tried to be more careful, but it now seems the Arizona Lottery has had problems too.
They're now offering losing-ticket refunds or exchanges after they discovered a game that produced duplicate draw results on different days. It's apparently the second time in two months the lottery has encountered such an issue with a machine.
The Pick3 game is the one that is affected that it produced the numbers 8-0-4 three times between November 15 and November 21, 2017, from one of its Random Number Generators.
The machine has now been taken out of operation. The issue arose during a six-day period from late September to early October 2017.  At that time, officials said the games used three machines that are rotated among the draws. They said that the games affected were Fantasy 5, Pick 3, All or Nothing, and 5 Card Cash, played from September 28th to October 3rd.
Whilst they are waiting for new random number generator machines to arrive, they will have to rely on the Multi-State Lottery Association's Halogen lottery draw machine for all in-state games. This machine uses rubber balls to draw numbers randomly rather than generate them.
There will be independent investigations carried out on all machines involved in these problems and all results will be made available to the public in due course. Winning tickets will be honored for every game in question, according to an official statement.
Players who have non-winning tickets purchased between the dates of November 15th to November 21st can return them to Arizona Lottery by mail or in person for an exchange or refund. Lottery officials made the same offer last month after that problem was confirmed.
You May Like