Oregon Lottery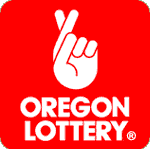 Site URL:

www.oregonlottery.org

Days Played:

Different
The Oregon Lottery Review
OR Lottery was created in 1984 when state legislators made an amendment to Oregon Constitution and the first games were held one year later. Initially, the lottery only ran scratch cards tickets and Megabucks as a drawing game, but over the course of time Oregon lottery joined multistate compact and introduced new titles. In addition to directing a significant chunk of the income to good causes and underfunded education projects, Lottery OR also spends 1% of its income to prevent and treat gambling addiction.
In-house Oregon Lottery games
Oregon Megabucks is the most successful of the games organized by OR Lotto in terms of both amounts awarded and the number of players. The first drawing took place in 1985 and since then the cost of a ticket remained the same at $1 for two sets of numbers. Players who match all 6 lucky numbers will collect a jackpot that starts at $1 million and is rolled over until somebody matches the winning combination.
Drawings are scheduled three times a week at 7:30 PM and the winning numbers are decided by using a random number generator. Players can pay an additional dollar to activate the "Kicker" multiplier option and boost second-tier prizes up to four times. The smallest payout is awarded to those who match three numbers and consists of four dollars.
Oregon Pick 4 is another in-house game held by the state lottery, but it is hardly original as it follows the same format as similar games nationwide. Players pay $.50 for a ticket and need to indicate four winning digits, while choosing between a box, straight or box/straight wager. Drawings are held on a daily basis, which makes pick 4 lottery immensely popular among those who don't want to wait for weekly draws.
Oregon Win for Life is a more recent addition to Oregon state lottery and invites players to match 4 out of 77 numbers. Winners are guaranteed a payout of $1000 per week for the rest of their lives, while second-tier prizes consist of $50,000, $20,000 or $10,000. Drawings are scheduled for Monday, Wednesday and Saturday and once again a random number generator is deciding the winners.
Oregon Lucky Lines is a nontraditional game held by OR Lottery with daily drawings scheduled for 6 PM Pacific Time. The draw method uses a computer random number generator and the jackpot starts at $10,000, being increased gradually when nobody wins it. In order to win the lucky lines jackpot, players will need eight or seven lines, with six lines staying $500, but it is possible to win $2 with a single line.
Oregon Mega Millions and Powerball
Oregon Lottery joined the interstate compacts as soon as they became available and state residents could already buy Oregon Powerball tickets in 1992. The jackpot starts at $40 million and since the price of a ticket was increased from $1-$2 in early 2012, the size of the top payouts exploded. Within a year, new records were set and Powerball Oregon is now among the most popular games in the Western states.
Even though the smallest price to be won in an Oregon Mega Millions drawing starts at only $12 million, it frequently crosses the $100 million threshold. This week, Oregon residents could win the largest lottery jackpot ever awarded as the top prize is inching closer to $600 million. The odds of matching the five regular numbers and the Mega Ball are just one in 175 million, which explains why the jackpot is frequently rolled over.
Oregon Lottery Number Generator