South Carolina Lottery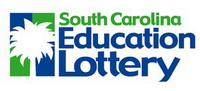 Site URL:

www.sceducationlottery.com

Days Played:

Different
South Carolina Lottery Review
SC Lottery is also known as the South Carolina Education Lottery, with its name clearly stating the purpose of why it was created. Back in 2002, state legislators decided to pass an amendment to existing laws so that a lottery could be created in an attempt to help fund major educational projects. Since its inception, the South Carolina Lottery. A brilliant job at raising billions of dollars for underfunded ventures, while making plenty of millionaires among state residents.
South Carolina Lottery Joined the Big Boys in 2010
Nationwide, lotteries joined multistate compacts one at a time, and for many years, players had to settle for either Powerball or Mega Millions. By contrast, Lottery SC introduced them both at the same time on January 31, 2010, when it joined the cross-sell lottery expansion. As a member of the MUSL, which stands for the Multistate Lottery Association, it now sells tickets for the South Carolina Mega Millions.
With the lottery holding the record for the highest jackpot ever awarded by an American lottery and coming painfully close of setting a new record just two months ago, it comes as no surprise that it sells a lot of tickets in South Carolina. State residents anxiously anticipated mega Millions SC, and somehow the interest has remained intact after all these years.
There is no shortage of players who buy tickets for the South Carolina Powerball either, even though their prices have been doubled as of January 2012. Compared to the South Carolina Mega Millions tickets that cost just one dollar, the SC Powerball will set players back 2 dollars each time they purchase a lottery slip. On the upside, the jackpot starts at $40 million, and it is rolled over until somebody matches all the lucky numbers.
South Carolina Lottery is continually adapting, and among the games that could be added to their rotation in the upcoming years is Decades of Dollars. The game is already immensely popular in neighboring states, with SC lottery expected to join Arkansas, Kentucky, Virginia, and Georgia at some point in the future.
South Carolina-Only Games
South Carolina State Lottery is quite proud of having a couple of games that can only be played by state residents, or those who purchase tickets within its borders. South Carolina Pick 3 has two daily drawings, scheduled from Monday to Saturday, joining three sets of digits ranging from 0 to 9.
Other lotteries offer this game under the same name or slightly changed, and the same goes for South Carolina Pick 4. The game has 13 weekly drawings, and players get to select a four-digit number while winning various amounts based on what type of option they chose.
Speaking of original titles, Lotto SC is proudly offering the South Carolina Palmetto Cash 5 game, which has a drawing scheduled for every day. Players are supposed to correctly indicate five numbers ranging from 1 to 39 and a special Power-Up multiplier out of 16 balls. What is original about this game is that the 16 special balls are marked with numbers two, three, four, and five, and the jackpots start at $100,000.
South Carolina Lottery Number Generator