Ukraine Super Loto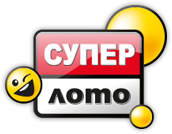 📅
Days Played:
Wednesday and Saturday
🗓️
Latest Results:
18-03-2023 10:50pm EET
Ukraine Super Loto Winning Numbers
Ukraine Super Loto is a 6 number lottery game. To win ₴14 Million Ukraine Super Loto jackpot, you have to match 6 main numbers.
Ukraine Super Loto Past Results and Winning Numbers
The Ukraine Super Loto result archive contains the results from 11-04-2001 10:50pm EET up to the last ones. You only need to select the right date from the list.
DRAW DATE
:
WINNING NUMBERS:
Saturday 18th March 2023, 10:50pm

48

50

40

21

26

24

Wednesday 15th March 2023, 10:50pm

25

50

06

10

40

11

Saturday 11th March 2023, 10:50pm

36

28

46

13

16

42

Wednesday 8th March 2023, 10:50pm

18

46

48

29

11

17

Saturday 4th March 2023, 10:50pm

20

19

47

15

23

13

Wednesday 1st March 2023, 10:50pm

39

28

05

35

23

06

Saturday 25th February 2023, 10:50pm

30

32

41

09

46

04

Wednesday 22nd February 2023, 10:50pm

41

26

27

49

40

20

Saturday 18th February 2023, 10:50pm

30

38

46

25

35

23

Wednesday 15th February 2023, 10:50pm

33

11

35

21

23

09
Ukraine Super Loto Prizes
The Ukraine Super Loto features 5 prize divisions. To win any prize in Ukraine Super Loto, you have to match 2 numbers. Chances to hit the Ukraine Super Loto jackpot are 1: 20,358,520. To see all the Ukraine Super Loto odds, go to the REVIEW tab.
| Divisions | Match | Payout per Winner |
| --- | --- | --- |
| 1 Prize | 6 | ₴14,557,178 |
| 2 Prize | 5 | ₴97,288 |
| 3 Prize | 4 | ₴1,010 |
| 4 Prize | 3 | ₴59 |
| 5 Prize | 2 | ₴25 |
Ukraine Super Loto Hot and Cold Numbers
Ukraine Super Loto hot numbers are the lottery numbers that appear the most in drawings. Ukraine Super Loto cold numbers are the numbers that appear infrequently. Some lotto players choose them specifically because of the frequency, believing that their reappearance in Ukraine Super Loto results is only a matter of time, while others stay clear.
Choose the range of years for checking Hot and Cold numbers:
Ukraine Super Loto Jackpot History
The jackpot history tool will enable you to see the changes in the biggest Ukraine Super Loto jackpots over time. Use the data to carry out analysis, comparisons and predictions for the next Ukraine Super Loto jackpot.
Ukraine Super Loto Review
Unlike other national lotteries who are founded by the government the Ukrainian's founding members are from the UK, Switzerland, France and Austria. The UNL is still the largest lottery provider on the grounds in Ukraine with more than 5,200 selling points. Over the past 15 years, it launched several different lottery games which turned out to be very successful. The Ukraine Super Loto was launched back in 2001 and not long after its introduction to the public it became a huge hit among Ukrainian lottery players.
How to Play Ukraine Super Loto – Numbers, Odds and Schedule
Several years ago a crucial change was made to the specifications to the Super Loto. With the changes in place, players are now required to select 6 numbers out of the number range of 1 to 52. If you yourself don't have any idea what numbers to select or just want to try out the lotto without using your own numbers you can opt for the Quick Pick option. It provides you with an instant valid number combination with which you have the same odds of winning the jackpot as any other selection of numbers.
There are two draws every week. One of them takes place on Wednesday and the other is held on Sunday. Both of them are held at 22:50 according to Ukrainian local time.
Can I Play Ukraine Super Loto as a Foreigner?
With the advent of the internet technology lottery players are able to take part in any lottery anywhere in the world. In the beginning only Ukrainians had the privilege to play the Super Loto. However, today you too can get a taste of its magnificent prizes. You're only a few clicks away of becoming a potential winner the super appealing jackpot.
Safety and Reliability
Every draw organized by the UNL is carefully monitored by a draw panel and a special external audit company. The UNL wants to show the players that the Super Loto is as reliable as it can get. The Ukrainian Ministry of Finance also has a representative on the spot during the draw.
Winners can stay anonymous to the public, if they prefer so. However, your name and other personal information will be given to the Ministry of Finance for tax purposes. All winnings are taxed at 16.5% on the spot. You don't have to worry about paying any other taxes to the Ukrainian Government, but you should double check if Ukraine has a tax treaty with your country of residence.
So go ahead! Take part in Ukraine Super Loto and maybe you are the next jackpot winner.
The Odds of Winning Ukraine Super Loto
1 in 8 tickets will bring you some of the available prizes. Considering the odds of winning a prize of other lotteries the Ukraine Super Loto is on the high end.
| | | |
| --- | --- | --- |
| Divisions | Matches | Odds to win |
| 1 Prize | 6 | 1:20,358,520 |
| 2 Prize | 5 | 1:73,763 |
| 3 Prize | 4 | 1:1,311 |
| 4 Prize | 3 | 1:67 |
| 5 Prize | 2 | 1:8 |
Ukraine Super Loto Prize Breakdown
If you want to make sure you won't miss any of the upcoming draws you can buy several tickets in advance, up to 6. One ticket for the Ukraine Super Loto costs 8 UAH, which equates to $0.37. You can select more than 6 numbers, but that privilege comes at a price. That being said, you can make a 12 number combination which increases your chances of winning the ultimate prize significantly.
The jackpot starts with an amount of 3,000,000 UAH ($137,000) and it rollovers until it's claimed. In April of 2007 UNL recorded the highest ever payout when the Super Loto's jackpot was won by a lottery player from Ternopol. He went home with staggering 15,203,000 UAH ($700,306). It certainly is a life changing amount of money. To win this appealing prize you must match 6 of the 6 drawn numbers.
Your ticket is a winning one with even with only 2 matching numbers; it brings you 8 UAH, enough to buy yourself in for the next draw. With 3 or 4 matching numbers the prizes can vary depending on the amount of tickets sold and the prize pool, but the prizes are usually around 24 UAH and 279 UAH respectively.
With 5 matching numbers although you are so close to the jackpot you are entitled to only 11205 UAH ($514).
| | |
| --- | --- |
| Ball Matches | Estimated Prize |
| 6 | Jackpot |
| 5 | Estimated 11205.00 UAH |
| 4 | Estimated 279.00 UAH |
| 3 | Estimated 24.00 UAH |
| 2 | 8.00 UAH |