Nigeria Mega Millions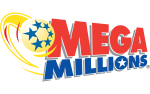 Site URL:

www.mlotto.net

Days Played:

Daily
Nigeria Mega Millions Review
MLOTTO is one of the most vibrant upcoming lottery gaming companies in Africa. It was formed on the promise of giving everyone a chance not just to dream, but to change their lives as well. In Nigeria, the company has carved a niche for itself as the fastest, most convenient, and most secure online lottery service.
It has employed a team of dedicated professionals who are in sync with the company's mission of delivering winnings and an exhilarating experience to the players. In line with their culture of maximizing the winning chances of every player, MLOTTO offers incredible deals accompanied by cutting-edge gaming technology.
Find out how Mega Millions hot triplets winning numbers are determined
The two main games the company offers are Bank 3 and Mega Millions. The proceeds from the lottery are used to contribute to various causes within society, particularly in supporting the underprivileged on the continent.
Mega Millions is a lucrative lottery game offered by MLOTTO and is open for players to participate in. The only condition for you to take part in this game is to have attained the legal age of 18. MLOTTO is very strict and doesn't allow minors to take part in lottery games. Draws are held twice daily, 7 days a week. This means you have 14 chances every week to walk away with millions.
How to Play Nigeria Mega Millions
As they say, you can't win if you don't participate; in Nigeria's Mega Millions, you can't win if you don't buy a ticket.
The first step is to register. Registration is very simple and it happens online. To do this, you simply click on sign up and then proceed to enter your mobile number, email address, and username. Your mobile number is what you use to log in or alternatively it will serve as your account identification number. The email address is mainly a communication tool supplementing the short message service (SMS). MLOTTO has terms and conditions which you must accept for you to move to the next stage.
MLOTTO Terms and Conditions
To give you an overview, the terms and conditions refer to the rules that govern the use of the MLOTTO website. By your participating through the website, it is assumed that you have read and agreed to these conditions and hence are bound by them.
The terms and conditions outline the description of MLOTTO, your registration as a player, and the associated obligations, the proprietary rights of MLOTTO, and the limitations of liability. There is a disclaimer included in the terms and conditions which you must read and fully understand so that you do not make a claim on MLOTTO which is not rightly liable for.
Once you read and understand the terms and conditions, you should then submit your details and your password will be immediately sent to you through email and SMS.
The next step after registration is to log in and access MLOTTO products. This is also a much simpler process since all you need is to click login and feed your mobile number. For the password, use the same one that was sent to you by email and phone. After that, click on submit and you will be taken to the dashboard.
Before you even proceed to play the game of your choice, in this case, Nigeria Mega Millions, you should add funds. To do this, click on accounts and proceed to add money. MLOTTO is a strong advocate of responsible play and it advises its players to first view their participation in the lottery as a fun activity that should not interfere with their day-to-day activities. Secondly, their participation should be limited to amounts they can afford to bet without taking monies from other obligations to use for the lottery.
You indicate the amount that you should add to your MLOTTO account depending on the number of draws you want to participate in. The MLOTTO system is automated and allows you to enter your debit card details so that money can be drawn directly from your account. This is a much safer and more convenient way because you do not need to carry hand cash to a retail outlet somewhere.
There are various ways you can add money to your account some of which include MasterCard, VISA, and Verve.
To choose Nigeria Mega Millions, click on games and then go to Mega Millions. You will first need to choose the number of tickets you want to buy which could be 3,4,5 or any number you have in mind. The online play slip has two sections; the first section and the second section. From the first section, you are required to choose any 5 numbers from an array of 1 to 45 numbers. In the second section, you are required to choose any one number from a range of 1 to 20 numbers.
You can choose through manual picking where you literally click on the numbers you want to appear on your ticket or go for the Quick Pick system where you give the computer terminal authorization to generate your ticket number. Thereafter, select the current draw to play and submit. After this, your betting cart will be displayed.
The betting cart will have the name of the game in the first column, the number of tickets in the second column, the number of draws in the third column, the cost of your play in the fourth column, and on the fifth column there are two options for you. The first is the details option which upon clicking shows you the draw time, including the date and the details of the tickets. It also shows whether the ticket was picked manually or through Quick Pick. The second option simply allows you to remove your selection and start afresh or to only leave the selection you want to pay for.
Remember the cost per play is 200 Naira which means for multiple plays, you will simply multiply the number of entries with the cost per play. Once you are satisfied with your selection, proceed to click on play.
Nigeria Mega Millions Prize Breakdown
There are 9 possible ways of winning in Nigeria Mega Millions, depending on how well you match your selection with the numbers drawn.
If you match all the 5 numbers from section 1 and the Mega ball number from section 2, you win the jackpot which is 25 million Naira.
Matching only the 5 numbers in section 1 wins you the second ranked prize which is 250,000 Naira.
The third possible way of winning is to match 4 numbers from section 1 and the mega ball number, this wins you 250,000 Naira.
If you match 4 numbers only, with no mega ball, you claim the 4th ranked prize of 50,000 Naira.
Matching 3 numbers from section 1 and the mega ball number from section 2 gives you 50,000 Naira as well.
If you match 3 numbers with no mega ball number, you win 5,000 Naira.
To claim the 7th prize of 5,000 Naira, you should match 2 numbers from section 1 and the mega ball number.
The second last prize of 500 Naira goes to the player who matches 2 numbers from section 1 with no mega ball number.
If you are lucky enough to match 1 number from both sections, you will be entitled to the 9th prize which is also 500 Naira.
You can visit the website after the draw to see if your numbers have won a prize. If so, you need to make arrangements to claim your prize. MLOTTO is authorized by the National Lottery Regulation Commission and the principal bankers are FirstBank.
Nigeria Mega Millions Number Generator