Nifty Fifty Lottery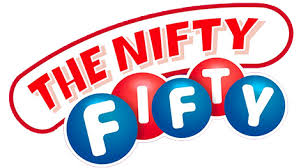 Site URL:

theniftyfifty.com

Days Played:

Three Times a Day
Nifty Fifty Lottery Review
Launched in May 2020, the Betfred Nifty Fifty lottery is only available as an online experience. If you love playing games of luck without having to leave the comfort of your own home, you will probably enjoy this one.
While the website has a somewhat outdated feel and a ton of text that appears somewhat puzzling, getting started with Nifty Fifty isn't too difficult.
But before diving into the game rules, let's answer one fundamental question – is Nifty Fifty legitimate? The short answer is yes. This online lottery is being offered by an entity registered in Gibraltar. It is licensed by the Gambling Commission of Great Britain, which is sufficient to protect player rights.
Learn how to claim your winnings in this Greece Lotto review
Now that this question is out of the way, we need to talk about playing Nifty Fifty. Since there are multiple essentials to mention, let's get right into it.
How to Play the Nifty Fifty Lottery
Nifty Fifty Lotto by Betfred is a draw-style game with a little bit of a twist. The Nifty Fifty lottery enables players to select from a number pool in the range of one to 50. It's up to the player to decide how many numbers they are going to select. Possibilities range from three to five. Needless to say, that selection will also be determining the prize a player could win.
Additional betting options on odd and even are also available. More information about those and how they differ from regular betting is available on both the Nifty Fifty dedicated website and the official Betfred website.
Nifty Fifty drawings are currently held three times per day – at 11:30 a.m., 2:30 p.m., and 6:30 p.m. The drawings are streamed live at that very time and can be observed via the Betfred website.
You have to create an account on the Betfred website (there's also an app) to play. Money can be deposited via most credit and debit cards. At the time being, a promo offer for new registrants from the UK is in effect. Anyone who meets the terms and conditions of the promo offer can qualify for free bets worth 15 pounds. The promotion is available for a limited time, and upon its expiration, it will probably be replaced by another opportunity.
While there is somewhat of a terms and conditions section on the Nifty Fifty website, it's not exactly clear who can play the lottery. Given that it targets UK residents, the chances are that local rules and regulations for playing games of luck apply.
If you need to get in touch with Betfred, do visit their website for additional contact information. No such is available on the Nifty Fifty site.
Nifty Fifty Prizes and Payouts
The prize you could eventually win by playing the Nifty Fifty lotto depends on the numbers you've decided to add to your bet.
Each time, there will be seven numbers drawn. Matching five of these seven numbers is obviously the most difficult accomplishment and the one that will contribute to the biggest payout.
The odds of getting all five numbers correct are 200,000 to one. Getting four numbers correct will be linked to odds of 10,000 to one and three numbers correct – 800 to one.
But as already mentioned, these are not the only possibilities for doing Nifty Fifty betting. There is also a chance to place multiples like doubles or trebles. There are even and odd bets. Unfortunately, the lottery's official website does not do a particularly good job of describing these different bet varieties and how they could impact your odds of winning a prize.
We signed up for a Nifty Fifty account via the Betfred website to find out more about what a player could actually win in getting numbers correct. Finding such information isn't too easy due to its interface, but the task is still accomplishable.
A player is in control of the amount they choose to put on their bet. For example, putting one pound on a five-digit bet produces estimated returns of 200,000 pounds in the event of matching all of the numbers.
Putting the same amount on a bet of three numbers will result in potential returns of 801 pounds in the event of winning.
There is a big winners section on the website, but it doesn't outline Nifty Fifty wins. Hence, we can only wonder what the biggest sum someone has gotten through the game is.
Any amount that you win will be credited directly to your online account. From there, you can withdraw using a payment method of preference. Keep in mind that a security check will need to be completed first, which obviously means that some processing time will be linked to the withdrawal.
Depending on the situation's specifics, Betfred reserves the right to ask for documentation that confirms the winner's identity before any payout is made.
Nifty Fifty Lottery Results: Where to Find Them
Getting the Nifty Fifty lotto results, Betfred is possible in a couple of ways.
You can watch the live broadcast of the three daily drawings. For this purpose, you need to have a Betfred player account. The website also contains an archive of past drawings that you can use for reference purposes.
Since this is an online lottery, you don't need to worry too much about the results. In the event of winning, the money will be credited to your account.
If you want the Nifty Fifty Lottery results for reference purposes, you can count on us. We do our best to offer detailed, comprehensive, and frequently updated information about lottery numbers. Just go to the respective website section, and you will discover all of the Nifty Fifty number information you're looking for.
Nifty Fifty Lottery Number Generator