My Lotto Kenya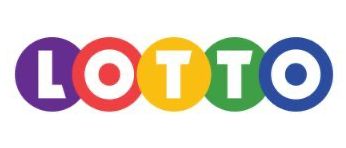 🗓️
Latest Results:
03-10-2023 10:00pm EAT
My Lotto Kenya Past Results and Winning Numbers
The result archive contains the results from 07-11-2015 10:00pm EAT up to the last ones. You only need to select the right date from the list.
DRAW DATE
:
WINNING NUMBERS:
Yesterday, Tuesday, 3 October 2023 10:00pm
Yesterday, Tuesday, 3 October 2023 4:00pm
Monday, 2 October 2023 10:00pm
Monday, 2 October 2023 4:00pm
Sunday, 1 October 2023 10:00pm
Sunday, 1 October 2023 4:00pm
Saturday, 30 September 2023 10:00pm
Friday, 29 September 2023 10:00pm
Friday, 29 September 2023 4:00pm
Thursday, 28 September 2023 10:00pm
My Lotto Kenya Prizes and Payouts
Since there are both daily and mega drawings, My Lotto offers a medley of rewards.
Mega draws only reward players a jackpot.
The daily draws also come with lower prize tiers. Those who match five of the six digits will win KSH 50,000. Matching four numbers results in a reward of KSH 30,000, and matching just three numbers produces a prize of KSH 500.
The maximum jackpot prize (for a bet of KSH 1,000) is 25 million KSH. Jackpot amounts are the same, whether you're participating in the daily drawing or the mega drawings. Keep in mind, however, that SMS play limits you to a smaller bet and keeps you from competing for the optimal jackpot amount.
Kenya Lotto has well-established procedures for paying out prizes to winners.
Those who win anywhere from KSH 100 to 150,000 will have the money automatically deposited in their Mobile Money Account.
For more massive prizes, players will need to communicate directly with the operator. Sums will be paid out via cheque, bank transfer, or direct credit. The specifics can be discussed in person to choose the option of preference.
As per the official presentation, payouts of larger prizes may take up to three business days to complete.
Also, keep in mind that in Kenya, all lottery prizes are subjected to a 20 percent income tax before being paid out.
Checking Out My Kenya Lotto Results
You have several opportunities that you can count on to check the latest My Kenya Lotto results and discover if you've won anything.
For a start, both the daily drawings and the mega draws are televised and broadcast live. The main mega drawings occur on Wednesday and Saturday at 9 p.m. local time. The Lotto Live show is broadcast on KTN.
After the respective drawing is completed, the My Kenya Lotto results will also be published on the game's official website. There, you can also access results for past drawings.
Apart from relying on these opportunities, you can also count on us for access to accurate and frequently updated international lottery results information.
Please visit the respective section of the website for the latest Kenya Lotto results. We also maintain a meticulous archive you can count on to improve your gameplay strategy and boost your chances of winning.
My Lotto Kenya Review
Kenya Lotto has been around since 2003. Recently, it underwent a major overhaul that was also accompanied by a brand-new name. The opportunity is now called My Lotto Kenya, and some important rule changes have been introduced.
Before moving on to examining how My Kenya Lotto works, we need to discuss a couple of other essential questions.
Who owns Lotto Kenya, now My Lotto Kenya?
As per the official website of the game, the operator is Oxygen8 Lotto Limited. The company has a Betting Control and Licensing Board license. It operates under the Kenyan Betting, Lotteries, and Gaming Act Cap 131. What does all of that mean for you as a player? The answer is that the opportunity is entirely legit. My Lotto Kenya falls under governmental supervision, which ensures the protection of player rights and the payment of prizes.
This being said, let's check out what you need to do to play and how much you can win from My Lotto Kenya.
Are there taxes on France Lotto hot triplets winnings?
How to Play My Lotto Kenya
This lottery has an exciting hybrid format that's not available in many parts of the world.
My Lotto has a daily drawing characterized by smaller prizes and a Mega Jackpot drawing that occurs each Wednesday and Saturday.
The lottery is a standard 6/49 game. This means you need to choose six digits from a pool of 49 and guess all of them correctly for a chance to win the top prize. There are no add-ons or bonus numbers you need to choose on top of the main ones for additional rewards.
Playing My Lotto Kenya is currently possible in three distinctive ways.
The first way to play is web-based. You also have Mpesa and SMS options.
Web play is pretty much self-explanatory. To benefit from this opportunity, you have to register in the game's online portal. You still need to enter a Kenyan mobile phone number to verify your registration. When trying to buy a ticket, you will also have to enter a specific sum that will be entered into your account and used for ticket purchases (from KSH 50 to 1,000).
If you're wondering how to play Lotto Kenya via SMS, the answer is also pretty simple. You have to send a text message to 79007 and authorize the Mpesa charge of KSH 50 that's required to get a single ticket. After that, you can choose your numbers and enter them in a text message separated by commas.  The only limitation here is that only the minimum stake of KSH 50 is accepted by SMS.
The final ticket-buying option is Mpesa. For more information about the procedure and the specifics of using this payment system, you can visit the Lotto Kenya official website. An extensive tutorial is published there to guide you through the process.
In Kenya, you have to be aged 18 or older to play the lottery. There aren't other limitations or specific conditions for interested parties to meet to acquire their tickets.
Right now, players who do not live in Kenya aren't capable of using these ticket-buying opportunities. As already mentioned, you need to have a Kenyan phone number to sign up for the web portal. To play, you have to be physically in Kenya, and you also need to have a verified Mpesa account.