Health Lottery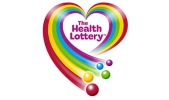 Site URL:

healthlottery.co.uk

Days Played:

Daily
Health Lottery Review
Have you heard of the Health Lottery UK? The name actually refers to several online lotteries and raffles that fall under the same umbrella. In fact, Health Lottery is the common name under which 12 society lotteries operate.
While Health Lottery tickets can be bought both through a retail network and online, most people view this opportunity as an online lottery.
Unfortunately, it's only available for playing within the territory of the UK. If you're eager to give it a try and your home is in another country, you will be deprived of such an opportunity at the time being.
The Health Lottery raises many questions. Why is it called Health Lottery? How much money can you win? Is it legit, and should you even consider that opportunity? Since Health Lottery is private and not operated by a national entity, some people may be skeptical about it. If you're one of these people, we're here to put your mind at ease and give you all of the vital answers.
How to Play the Health Lottery?
There are a couple of different games you can play if you are interested in the Health Lottery.
You can choose among the main lottery draw, the quickwin option, and scratchcards. If you're feeling adventurous and lucky, you can obviously test out every single game in the Health Lottery portfolio.
But let's slow down a bit and take a look at the main draw game first.
The main Health Lottery is a standard draw-style games. You can choose five Health Lottery numbers in the range from one to 50. Drawings take place every single day, and one entry is going to cost you a pound.
If you opt for the regular draw-style game, you will also automatically be entered into two free of charge weekly drawings. These occur on Wednesday and Saturday, providing players with an opportunity to score the biggest prize out of all the Health Lottery reward opportunities.
As of March 2020, there is also a quickwin option. Once again, you choose five numbers from a pool of 50. The cost is one pound, and you can win the same prizes as in the main Health Lottery drawing. So, what's the difference? We really have no idea, other than the fact that quickwin drawings take place every three minutes. We confess, our team finds this method of operation a bit odd. But who are we to judge?
Finally, the Health Lottery has a range of digital scratch games you can access online. The cost of a single entry varies from 0.20 to five pounds. Obviously, the amount you spend will determine how much you're going to win.
A final thing we'd like to discuss here is the availability of the games. You have to be 18 or older to get your tickets and win prizes from the Health Lottery. Even if you want to register online, you will have to prove that you are in the UK. International players don't have opportunities for account creation at the time being.
Health Lottery Prizes
The Health Lottery, as the name suggests, raises funds for an array of health-related charities. According to the official presentation, 0.25 pounds out of every pound spent on purchasing a ticket will go towards the provision of better healthcare in one of the represented communities.
This means that a much larger portion of the funds generated through ticket sales will be allocated to prizes.
In the regular daily drawing and the quickwin game, you will have chances to win a couple of nice prizes (the amounts are the same for both of these opportunities). The top Health Lottery prize is 25,000 pounds. Obviously, you will have to match all five numbers for a chance to win this amount.
On the Health Lottery website, you will discover an extensive winners gallery. As per the information shown there, the latest person to win the Health Lottery jackpot is Elizabeth Wilson from Leeds.
The second prize is 10,000 pounds, and there are six additional lower prize tiers. The smallest reward that someone can win by playing the Health Lottery is a free ticket for an upcoming drawing. The odds of that happening are one in 32, which is pretty good.
Now, moving on to the free drawing games that take place two times per week. The free draws on Wednesday and Saturday produce the top Health Lottery prize of 100,000 pounds. A separate drawing for the bonus game occurs, choosing five additional numbers.
Finally, the digital scratch tickets provide a wide range of prizes that depend on the amount players have spent on a single entry. You can see the full list of games and rewards on the Health lotto website.
As far as prize claims go, there's a fairly simple procedure. Those who buy tickets online will generally have the respective sum credited to their account. People who buy tickets from regular retailers have 180 days from the drawing date to come forward and request their money.
Health Lottery Checker: Where to Get the Results
How do you carry out a Health Lottery check to determine if you've won anything? Here are the possibilities.
For a start, the drawings themselves can be watched live. If you're eager for immediate Health Lottery results, that is the opportunity to pursue.
Health Lottery UK results are also uploaded to the official website of the game. If you decide to play online, you will be notified immediately of anything that you've won. This means you'll be free from having to worry about checking the latest information on the game.
Results can also be found out at retail venues. There, you can also make a prize claim in the event of winning something.
Finally, our website provides reliable opportunities for lotto results checking. All that you have to do is visit the respective section, and you'll get the latest data, as well as an extensive results archive.
Health Lottery Number Generator