Greece Lottery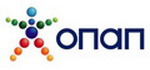 Site URL:

opap.gr

Days Played:

Wednesday and Saturday
Greece Lottery Review
Now lotteries are brought to life for two purposes; one to accommodate avid lottery players and second to fund the government to help them carry out the necessary economic growth for the entire nation's benefit. Apart from the economic benefits, lotteries even benefit educational programs and other cultural activities to keep their system alive. Did you know that the lottery also funded the Great Wall of China? Yeah, no joke! Lotteries were there in China during the Han dynasty, which is around 205-187 BC!
Although it was more for the benefit of the country during those times, today's lotteries are different. Apart from benefitting the country, they also benefit the players! When it comes to the Greece Lottery, apart from being a monopoly, it also has a long history. It is managed by OPAP – short for "Greek Organization of Football Prognostics." Quoted in Athen's stock exchange, OPAP is a public company based in Greece's capital, and it has the exclusive rights for the operation of lotteries and sports betting in Greece.
The draws in Greece Lottery take place twice a week, every Wednesday and Saturday, and the results are then posted on the Greece Lottery website. With thousands of lottery players in Greece alone, playing the Greece Lottery can be a dream come true thanks to the massive amount of jackpots pooled for the lucky winners! Although the Greece Lottery jackpots aren't as massive as Mega Millions or Powerball, it's still worth it, especially if it's played in a bundle! By the way, Greece has its own Powerball.
Collecting Your Winnings
For prices up to €100 per ticket, the winnings can be collected from the point of sale without displaying any official documents. For those who have won €500 and above, the winnings need to be collected from OPAP, and official documentation must be brought with you. For those who're lucky enough to win €10,000, the winnings should be collected at a specified bank after the OPAP issues the payment order. And for prizes over €10,000, together with official documentation, winnings can be collected from the bank specified by OPAP.
Greece Lottery Supports Responsible Gaming
On their website, they mentioned that the game is fun only when you play it responsibly, and that's very true. They continue to state, "Because only when you play responsibly, you're the master of the game! OPAP GROUP of COMPANIES, a strong sense of social responsibility, has taken a series of initiatives to make sure that participation in games of chance remains fun for everyone." Now isn't that a relief?!
The Odds of Winning Greece Lottery
Being a trendy game in the Mediterranean, the Greece Lottery gives its avid lottery players five ways to win, minimize taxes as well as get the opportunity to play the internationally recognized 6/49 format! Since the Greece Lottery is drawn twice a week, it's twice the fun for avid players who want to bring home a fortune. To win, a player must match six numbers to win millions in Greece's largest jackpot! As for the odds of winning the lottery:
| | | |
| --- | --- | --- |
| Divisions | Match | Winning Odds |
| 1st Prize | 6 | 1 : 13,983,816 |
| 2nd Prize | 5+1 | 1 : 2,330,636 |
| 3rd Prize | 5 | 1 : 54,201 |
| 4th Prize | 4 | 1 : 1,032 |
| 5th Prize | 3 | 1: 57 |
Between the years 1992 and 2003, numerous lottery games were introduced by the Greece Lottery, and they were Super 3, Extra 5, Propogoal, Propo, and Greece Joker.
Greece Lottery Number Generator