Finland Lotto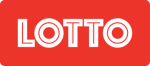 🗓️
Latest Results:
26-11-2022 8:45pm EET
Finland Lotto Winning Numbers
Finland Lotto is a 7 + 1 number lottery game. To win €1 Million Finland Lotto jackpot, you have to match 7 main numbers.
Finland Lotto Past Results and Winning Numbers
The Finland Lotto result archive contains the results from 31-03-2001 8:45pm EET up to the last ones. You only need to select the right date from the list.
DRAW DATE
:
WINNING NUMBERS:
Saturday 26th November 2022, 8:45pm

04

15

26

31

33

34

38

19

Saturday 19th November 2022, 8:45pm

04

06

10

15

27

29

40

36

Saturday 12th November 2022, 8:45pm

04

13

16

17

18

21

26

20

Saturday 5th November 2022, 8:45pm

05

10

19

21

26

32

38

06

Saturday 29th October 2022, 8:45pm

07

12

15

22

27

28

31

20

Saturday 22nd October 2022, 8:45pm

04

07

10

15

16

29

36

23

Saturday 15th October 2022, 8:45pm

01

10

13

30

34

35

39

06

Saturday 8th October 2022, 8:45pm

03

08

23

28

36

38

39

30

Saturday 1st October 2022, 8:45pm

10

12

13

20

24

33

36

08

Saturday 24th September 2022, 8:45pm

02

17

19

20

21

30

38

32
Finland Lotto Prizes
The Finland Lotto features 6 prize divisions. To win any prize in Finland Lotto, you have to match 4 numbers. Chances to hit the Finland Lotto jackpot are 1: 1: 15,380,937. To see all the Finland Lotto odds, go to the REVIEW tab.
| Divisions | Match | Payout per Winner |
| --- | --- | --- |
| 1 Prize | 7 | €2,400,000.00 |
| 2 Prize | 6 + Bonus | €0.00 |
| 3 Prize | 6 | €2,265.96 |
| 4 Prize | 5 | €58.24 |
| 5 Prize | 4 | €10.00 |
| 6 Prize | 3 + Bonus | €2.00 |
Finland Lotto Hot and Cold Numbers
Finland Lotto hot numbers are the lottery numbers that appear the most in drawings. Finland Lotto cold numbers are the numbers that appear infrequently. Some lotto players choose them specifically because of the frequency, believing that their reappearance in Finland Lotto results is only a matter of time, while others stay clear.
Choose the range of years for checking Hot and Cold numbers:
Finland Lotto Jackpot History
The jackpot history tool will enable you to see the changes in the biggest Finland Lotto jackpots over time. Use the data to carry out analysis, comparisons and predictions for the next Finland Lotto jackpot.
Finland Lotto Review
Finland Lotto is one of the more elusive lotteries and the vast majority of its players are Finnish people who hope to win the jackpot of €1.5 million. Given the fact that there is no limit to how high the jackpot can go, every now and then the main prize reaches amounts that make it irresistible. When this happens, players from Finland and beyond borders are rushing online to purchase lottery tickets and these are the opportunities that shouldn't be missed. The draws take place on Saturday night at 8:30 PM local time and tickets can be acquired up to a few hours before the draw begins.
There are not many lotteries around the world that require players to match seven numbers out of 39, with most of them sticking to the traditional format of 6/49. Finland Lotto does it and interesting enough, the players' chances of winning are not severely impaired by the system, with the odds of winning the jackpot standing at 1 in 15,380,937. Compared with the Powerball or Mega Millions, this lottery is much easier to beat, but the prizes are also 100 times lower than the aforesaid lotteries.
Second tier prizes are less talked about, despite the fact that they award generous amounts and the chances are vastly superior to the odds of winning the jackpot. The second prize goes to those who match six numbers, plus the bonus ball and the odds are roughly one in 1 million. Predicting only six numbers has a chance of 1 in 73242 almost the same as the fourth category that rewards those who indicate 5+2 numbers. There are an additional seven categories, with the lowest prizes being awarded to those who match only 3+1 numbers and in this case the odds of success are 1 in 54.
Finland Lotto Rules
Players who buy tickets for Finland Lotto need to match seven numbers that are drawn out of a total of 39 to claim the jackpot. The tickets need to be purchased at least a couple of hours in advance, and fortunately they are available online which greatly simplifies the acquisition process. Players have complete freedom in choosing the manner in which they prefer to select the numbers, with the Quick Pick gaining a lot of traction recently.
Given the fact that the tickets are purchased online, many players resorts to a random number generator when they run out of inspiration. While some choose to purchase tickets individually, others prefer subscriptions and save money by receiving every 10th ticket free. On the long run, all the costs compound and avid lottery tickets can save a lot of money by simply taking advantage of these freebies.
The Odds of Winning Finland Lotto
There are 5 prize tiers in Finland Lotto and the odds of winning are very competitive compared to other lotteries. The chances of winning the first prize in Finland Lotto are 1 in 15,380,937. The chances of winning the fifth prize are 1 in 73.
| | | |
| --- | --- | --- |
| Divisions | Numbers Matched | Winning Odds |
| 1 Prize | 7 | 1 in 15,380,937 |
| 2 Prize | 6 + 1 | 1 in 734,426 |
| 3 Prize | 6 | 1 in 68,665 |
| 4 Prize | 5 | 1 in 1,387 |
| 5 Prize | 4 | 1 in 73 |
Finland Lotto Prize Breakdown
Finland Lotto players need to choose seven numbers from a pool of 39. To win the jackpot, you need to match all seven numbers drawn. The minimum match required to win a Finland Lotto prize is four main balls. It will bring you a fixed prize of €10. Here are the estimated prize amounts you can get with Finland Lotto:
| | |
| --- | --- |
| Tier | Estimated Prize |
| 7 Balls | Jackpot |
| 6 Balls + Bonus Ball | €50,000 approx. |
| 6 Balls | €2,000 approx. |
| 5 Balls | €50 approx. |
| 4 Balls | €10 |