Connecticut Lotto!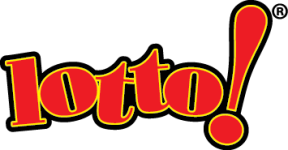 Site URL:

ctlottery.org

Days Played:

Tuesday and Friday
Connecticut Lotto Review
Connecticut has so many fun and cool lotteries you can play. CT Lotto is one of them, and let us assure you, it's worth a try.If you haven't played Lotto before, we're here to tell you everything about the game.
For a start, it's one of the flagship games in the portfolio of the Connecticut Lottery. The lottery was set up in 1971 under governmental orders. There are very specific laws and regulations that guide every aspect of how the lottery's being run.
What does this mean to you as a player? One crucial thing is certain – Lotto! and other games in Connecticut are entirely legit. There's nothing to worry about if you decide to give them a try.
Lotto itself has also been around for quite a lot of time. The first drawing took place in 1989. The game has been running continuously since then. With two drawings per week and a pretty decent guaranteed jackpot, Connecticut Lottery Lotto is a favorite. Here's how it works.
How to Play Connecticut Lotto
Connecticut State Lotto is pretty simple to play.
For a chance to win a prize, you have to choose six numbers in the range from one to 44. It's up to you to decide whether you'll be using your lucky numbers or if the Quick Pick feature will be employed at the time you make a purchase. Originally, Lotto was a 6/36 game. In 1986, the game was changed to a 6/40 lottery. In 1989, the current format was chosen, and it hasn't been modified since then.
A single ticket is going to cost you one dollar – one more characteristic that makes Lotto! so popular among Connecticut lottery enthusiasts. Unfortunately, Lotto doesn't give you access to add-on games or bonuses you can activate for bigger prizes. It's fairly straightforward, and once you try it out, you'll know everything there is to the game.
Lotto! drawings take place two times per week – on Tuesday and Friday. If you want to know how late Connecticut Lotto tickets are sold, here's some info. On drawing nights, wagering closes at 10:20 p.m. You can start buying tickets for the next drawing at 10:40 p.m.
You can buy Lotto tickets from an extensive retail network across Connecticut. The only requirement is for players to be of legal age. Your nationality doesn't determine if you can play. Anyone staying in Connecticut legally has the right to buy lottery tickets and win prizes from the local games.
At the time being, Connecticut Lotto doesn't feature an official online ticket buying option. If you're in another state or abroad, you'll have to check out whether your favorite online lottery agent offers Lotto ticket buying.
CT Lotto Prizes and Payouts
You get a guaranteed jackpot of one million dollars for every single Connecticut Lottery Lotto drawing. To win the top prize, you'll have to match all six of the lucky numbers drawn on that particular date.
The odds of winning the top prize are one in 7,059,052. While this may seem like a slim chance, the odds are pretty good (especially if you compare them to the odds of more giant games like Mega Millions and Powerball).
If there's no winner for a specific draw, the sum will go towards the next one. There is, however, one very curious characteristic you have to know when learning how to play Connecticut Lotto. The amount will roll over towards the next drawing only when the Tuesday jackpot isn't won.
With each coming drawing, the jackpot will increase at an increment of 100,000 dollars.
One of the biggest prizes ever won in the history of Lotto was claimed at the end of 2019. At the time, the jackpot had exceeded 21.3 million dollars. A grandpa from Danbury called William McLaughlin was the only one to get all six numbers correct for the trendy drawing. It even got a professional gambler from the UK interested in claiming the top prize. William himself relied on pure luck and went for the lump-sum payment after becoming the luckiest man in Connecticut.
Apart from the jackpot, there are three additional prize tiers.
Those who match five out of the six numbers will claim a prize of 2,000 dollars. Getting four numbers correct will result in a prize of 50 dollars and three numbers – two dollars. The odds of claiming the smallest prize are one in 42. The overall odds of claiming any reward are one in 39.
Winners have 180 days from the date of the drawing to come forward and make a prize claim.
Prizes of up to 599 dollars can be claimed at any of the lottery retail venues. The payout is going to be immediate after the winning ticket gets verified.
Prizes in the range of 600 to 5,000 dollars can be claimed either by mail or in person at the CT Lottery High-Tier Claim Center (more information about it is available on the lottery's official website). For more considerable sums, players will need to claim by mail, or they'll have to visit the CT Lottery headquarters.
Connecticut Lotto Results: Where to Find Them
You can count on several opportunities to determine if you've won anything from Connecticut Lotto!
The information about the winning Lotto numbers is available via the official Connecticut Lottery website. If you have a ticket for a particular drawing, you can also use the "check my ticket" feature to find out if you've won anything immediately.
Going to an authorized retail venue will also give you information about the latest winning numbers. By visiting a retailer, you can also make an immediate prize claim for a smaller sum.
Connecticut Lotto! Number Generator