Bank 3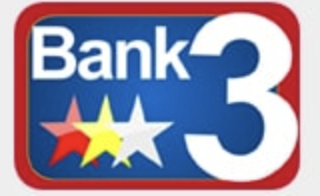 Site URL:

www.mlotto.net

Days Played:

Daily
Bank 3 Review
It is not always that you will come across a lottery and gaming company that will give you an opportunity not just to dream, but also to change your life. In Africa, there are a few of these companies who genuinely have the players' interests at heart in the various games they offer.
One of these companies is MLotto, a fast and secure lottery company based in Nigeria. It has carved a niche for itself as a convenient and innovative gaming company. To help it further its mission, the company has employed a dedicated team of professionals who work tirelessly to guarantee players a fair play while at the same time giving them an exhilarating experience.
In MLotto, player's chances of winning are maximized and the deals offered are increasingly becoming incredible. In order to attract more players, MLotto has continued to deploy exciting games and top of the range gaming technology. One of these games is called Bank 3.
What Is Bank 3?
This is an exciting draw game by MLotto which gives players 3 chances of winning up to 50,000 Naira through its draws which are held thrice per day. The odds of winning are high therefore players have every reason to be optimistic when participating in this game. The draws are held at 11.15 a.m., 4.15 p.m., and 9.15 p.m. All times are based on the local Nigerian time.
How to Play Bank 3
Playing Bank 3 is very exciting because everything happens online. Never at any given point will you interact with an agent or fill in playslips. Everything happens right on your mobile. It is because of this convenience that Bank 3 has become unbelievably popular.
Before playing Bank 3, there are a few steps that you need to go through so that you can be able to play. The steps include:
Register
For you to be identified in the MLotto platform, you have to register. Registration is simple because all you need to do is to sign in to www. Mlotto.net and click on sign up. You will then be prompted to input your mobile number, email address, and user name. Before you submit, you will be asked to check the terms and conditions box. While many players do not take time to go through the terms and conditions, it is important to know what they are. In this way, you will be comfortably accepting regulations you have read and understood.
Also known as the terms of service, the terms and conditions basically govern the usage of the MLotto website. When you access the site and you use the services on it, it is interpreted that you have read and agreed to the terms and conditions.  If you have any reason to disagree with the conditions, then you will be expected to leave the site.
As part of your registration obligations under the terms and conditions, you will be required to:
Provide current, accurate, and complete information as prompted by the MLotto online registration form. If you fail to give the true and legal personal details, you may be disqualified to receive prizes from MLotto.
You also have an obligation to maintain and update the registration information so as to keep it accurate, true, and complete always. Failure to meet these obligations may lead to a suspension of your membership, denial of prizes, and a long-term ban from using MLotto services.
Once you understand the terms and conditions, you can submit the filled in form. Immediately after submission, you will be sent your password through both email and SMS.
Logging In
Once you have been registered, go back to the main site MLotto and instead of clicking sign up, click on login. You will be prompted to enter your mobile number details as well as your password. This is the same password sent by text and email. Afterwards, click on the submit button.
Adding Funds
For you to play, you need to add money to your account. Doing this is simpler on MLotto platform. Simply click on the account button, then click on add money button. Depending on the amount you want to bet, you can go ahead and enter. Lastly, input your card details for the funds to be drawn from there. When depositing money, there are a lot of payment methods you can use. Some of them include VISA, Verve, and MasterCard.
Bank 3 Rules
After adding the amounts, you can go ahead and play Bank 3. On the website, you will see 2 games Bank 3 and Mega Millions. Because your interest is on Bank 3, go ahead and click on it. Thereafter, you are to choose your preferred number of tickets. For instance, if you want to buy 5 tickets, you simply choose 5 from the dropdown. You can buy up to 10 tickets at a go.
After that, you proceed to choose your numbers. The number of playslips that appear online, depend on the number of tickets you have chosen. If you choose 2 tickets, you will get 2 playslips one for each ticket.  The playslips have 3 rows with numbers 0 to 9 on each row. You are to pick 1 number from each row giving you a total of 3 numbers per playslip.
You can also choose Quick Pick as your preferred choice of picking the numbers. Here, the system will pick the numbers for you. You should then proceed to pick the particular draw you are interested in. After this, you simply submit. The cost per ticket is 200 Naira. Your betting cart will then be displayed.
The betting cart shows you the name of the game in this case Bank 3, the number of tickets you have bought, the draws per ticket, and the cost. There are also options at this point to either remove a particular ticket or show its details. If you click on details, you will see the draw time and date as well as the numbers that have been picked. If you pick via a Quick Pick method, it will be shown. Remember, you can use Quick Pick for some tickets and manual picking on others. Once you are satisfied that your betting cart displays your choice, you then go ahead and click on play.
Bank 3 Prize Breakdown
As earlier said, the draws for Bank 3 are held 3 times a day for the entire week. The numbers are drawn using the draw machine which selects them at random. The draws take place the first one at 11.15 a.m., the second one at 4.15 p.m., and the last for the day 9.15 p.m. local time. Once the draws have been held, the results will be published on the site. At times, the draw time may vary, but in case that happens, the display of results will capture the right draw times. In the draw results, the numbers for each draw will be displayed. Remember, you only choose 3 numbers and thus the draw will also have 3 numbers.
If you match all the 3 numbers in the exact position, you will receive 50,000 Naira. This is the jackpot. By exact position it is meant that, if you selected 2,4,3, for you to win a jackpot the draw should also produce the same numbers in the same order.
For the second position, you should match the same numbers, but in any order. For instance, 2,4,3 can be matched as 3,4,2; 4,3,2; 4,2,3; 2,3,4 or 3,2,4. This is the second rank and you win 3,000 Naira.
The last prize category is where you match, any two numbers, but in the exact position. Going back to our 2,4,3 selection, you can match 2,4; 2,3 and 4,3. You become a third rank winner and you walk away with 500 Naira.
Remember, for you to play, you must be 18 years and above. MLotto is regulated by the National Lottery Regulation Commission and its main bank is the FirstBank.
Bank 3 Number Generator