When Winning Tears Families Apart: Lottery Winners Killed By Their Relatives
Last updated on January 27, 2019 by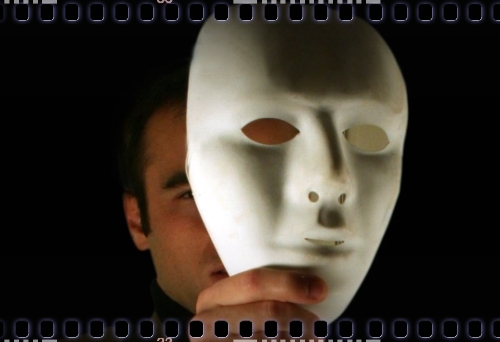 For the most part, when a family strikes a big win on the lottery everyone is happy for them – after all, they may stand to gain a cut of the money and be able to live comfortably, too. However, sometimes there are occasions when a lottery win can spell trouble for an entire family. Here are the incredibly sad stories of when winning tears families apart, the lottery winners killed by their relatives. They have to be read to be believed.
Owen Dillard's Story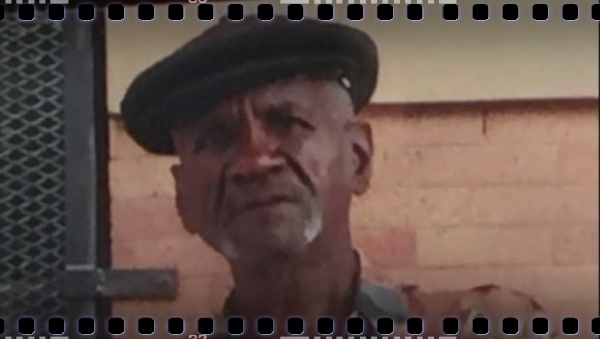 One of the most recent stories to come to light is that of a recent lottery winner who was lucky enough to win twice but end up stabbed to death in his own home.
Police and relatives of Owen Dillard aged seventy-three and a father of two say that his fiancée discovered his body on Monday, June 11th  around 8:35 p.m, inside their Mott Haven apartment which is to be found on Beekman Avenue.
Dillard was found on his living room floor, having sustained several stab wounds to the left-hand side of his neck, according to a police statement released after his death.
Mr. Dillard's fiancee, who is sixty years old, revealed that she had left the apartment as usual, at 8.30m on the morning of the murder, returning exactly twelve hours later to find the body of Owen on the floor. According to police, there were no signs at all of the forced entry. His fiancee said she rang 911 for help, but despite the best efforts of the emergency services he could not be saved and was pronounced dead at the scene. His fiancee was interviewed by police but was never under any suspicion.
A 'person of interest' has been identified by the police as Dillard's nephew. Idris Abdul-Muhaymin, aged forty-five, is being sought. He is described as being six feet tall, weighing roughly one hundred and eighty pounds, and with brown eyes and brown hair. Police urgently need to question him.
Mr. Dillard had won ten thousand dollars in a lottery game back in April, but six months previously he had also won fifty thousand dollars playing the Win4 Game, according to one of his neighbors.
Shabazz Muhaymin, one of Mr. Dillard's other nephews, spoke to the press and commented "My uncle was a sharing man, a giving man. He plays the lottery, gambles. A lot of people in this neighborhood know him. The neighborhood is now broken without him."
Mr. Dillard's former wife Yolanda Jordan, who is sixty-one and lives on the same floor where her former husband lived, gave an emotional statement and said "He was a good man. I'm just trying to wrap my mind around this. He's been here forever."
Jordan also commented that Dillard raised her two sons and that they'd spent thirty years of their lives together, and noted that he'd been in recent poor health. "He was a good dad, and he will be missed very much. He had a number of things — heart, liver. You know? Just trying to make it from one day to the next" she described Dillard as an "all around good guy" and saying his death had been a total shock.
Another of Mr. Dillard's neighbors, Angela Callazo, who is twenty-nine,  said that when Mr. Dillard announced he had won the lottery, it was big news in their apartment block, but commented on his generosity, saying that he had been a 'money lender' to many people. "He helped out. If you needed the money he'd give it to you, but then you'd go back and pay back the interest"
The final comment is left to Jose Sin, aged forty-three and an employee of a nearby grocery store that Dillard visited regularly. He knew him well and said he was "A beautiful man. He'd give you the clothes off his back if he had to. A customer, a father, a grandfather — listen, he was everything."
Jeffrey Dampier's story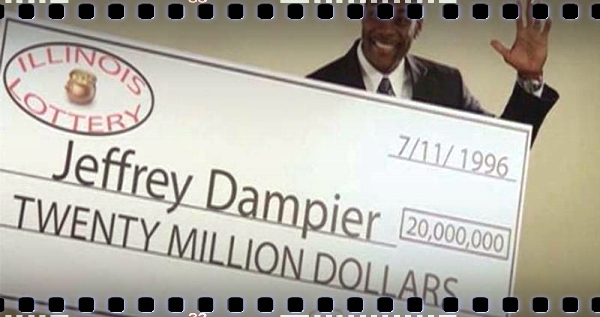 When Jeffrey Dampier found out he'd won twenty million dollars in the Illinois state jackpot, he used some of his winnings to open up a gourmet popcorn shop. Slightly less humble was the fact that he started to shower his sister in law with gifts, as they'd been having an affair.
However, greed and chance sometimes unleash an unpleasant beast in some people, and his sister in law had intended for some of the money that hadn't been spent on her. Alongside her boyfriend, she contrived to kidnap Dampier and then shoot him. She and her boyfriend were caught and convicted of the crime. They are both now serving life sentences.
Ibi Roncaioli's Story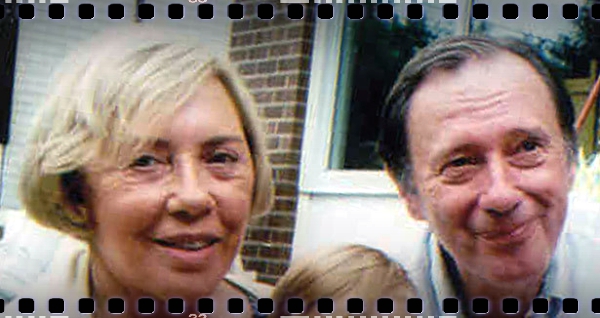 Ibi Roncaioli and her husband, Joseph were already rich, so their five million dollar lottery win was the icing on the already far too sweet cake. However, when Ibi was found dead not long after, it appeared there might be more to the story than initially met the eye.
The couple was seemingly happily and comfortably married. They wanted for nothing and already had considerable wealth.  Joseph was a gynecologist earning a good salary, so when his wife won five million on the lottery it seemed too good to be true.
Ibi had always been the one who looked after the family finance, and so he husband knew that he'd never have much to worry about.  However, suspiciously shortly after the win, Ibi died. She'd been found on the couch at home, in their mansion in Thornhill.
It turned out that after their win, Ibi had gotten lax with money. She'd been on some intense gambling splurges, spending thousands of dollars at a time. She bought her son an expensive house, and gifted him money, a glass-mirror business worth well over a quarter of a million dollars and a condo. She gave her first son from a previous marriage two million dollars and another unspecified large amount of money to her third son, who'd also been from a previous relationship.
On the discovery of her body, many people assumed that her death had been caused by alcoholism. However certain suspicions were raised, and when the case was investigated further, doctors discovered needle marks in her legs and feet. Just a short time later, in 2003 her husband Joseph appeared in court on suspicion of her murder.
At the trial her youngest son Joseph Roncaioli Jr, said: "She was a mean drunk. Some people get gay and giggly when they drink. My mother was the (other) type; she was on the dark side when she drank. She could be normal one second and out of it the next. Speaking of her relationship with her husband he said: "They needed each other, but they didn't like each other." The same son also commented that he said he was shocked but unsurprised to learn the entire lottery fortune had gone. "The lottery was a small part of the picture," he said. "It just blew my mind that it was all gone."
Their son told the court that his father was a brilliant and dedicated doctor who left all financial dealings in Ibi's hands. Once she had died, her husband founds out that she'd also forged his name on bank documents and put the house in her name.
Joseph Roncaioli stated that the needle marks were on Ibi's legs because he had injected her with painkillers to numb her arms, which would allow him to draw blood to carry out some health tests. The end of the trial found that  Joseph had poisoned his wife. He was found guilty of manslaughter despite pleading not guilty. He was sentenced to seven years in prison in 2008.
Laurice Hampton's story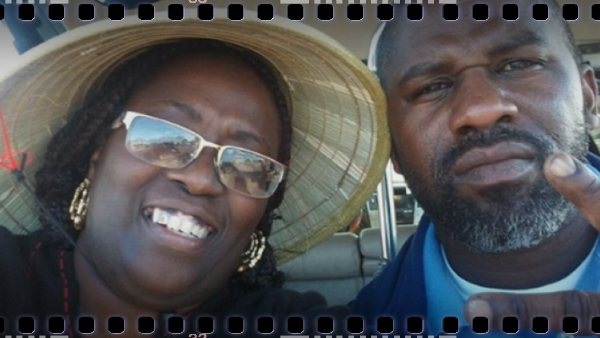 We've seen three stories from people who have died after remarkably big lottery wins. What happens when a death occurs after a relatively small jackpot? Here's the story of Terry Martin, a man who won five hundred dollars on a scratch-off lottery ticket and then fatally shot his girlfriend Laurice Hampton, after they couldn't decide how to split the winnings.
Hampton had argued that she was owed half the money. The pair rowed further only to be shot by Martin. She was critically injured by a gunshot wound to her chest but able to call 911 at about 6:30 a.m. She reported both the shootings.
Officers at the scene found the couple inside their master bedroom at their home on Beaty Street in Fort Worth, Texas. Martin was pronounced dead from a gunshot wound to the head. Hampton was taken by ambulance to John Peter Smith Hospital but died a few hours later.
The couple had been living together for some years but had known each other since childhood. Homicide Sergeant Joe Loughman said "'We received information that the suspect had won $500 on a Texas lottery scratch-off ticket and that the victim wanted half of the proceeds. The suspect didn't want to share it with her"
Records showed that there was a history of violence between the couple. County records show that  Martin was sentenced in July 2012 to a day in jail and fined $214 for assaulting Hampton in their home in November 2011.
You May Like