Billie Lawler – The Sad Story of Lottery Winner who Had Her Money Stolen by Her Daughter
Last updated on June 20, 2018 by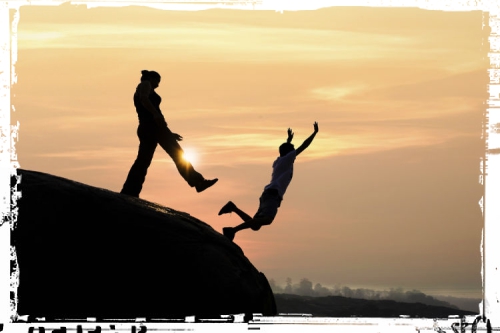 Whilst many people win the lottery and use their money to enrich the lives of their friends and families, some people must think more pragmatically about how they might spend their winnings. We've told stories in the past of people who have given their fortunes to people who were less fortunate, or who used their money to fund medical treatment that they might not otherwise have been able to afford.
Imagine then, knowing that your life is going to be limited by an illness that you have absolutely no control over,
winning money and deciding that you'll use it to live out the remainder of your days in comfort, in a care home that will hopefully support and nurture you as you decline. It sounds devastating, but for some, it can provide a crumb of comfort in the darkest of times. One such story is about to follow.
Life can sometimes be incredibly cruel and hit the people who need good luck, the hardest. Here is the story of Billie Lawler, the lottery winner who had her money stolen by her daughter. It's one that is bound to shock you.
Billie Lawler's Story
Billie Lawler from Austin in Texas was lucky enough to win $730,000 on the Mega Millions thirteen years ago in 2005. However, just five short years later all her winnings were gone, and she had no money left.
There are often stories in the press about people who have also squandered much larger sums of money and been left without anything at all – but what makes Billie's story all the more poignant is that she lost the money through no fault of her own. It was all down to her daughter that her lottery jackpot disappeared. Even more upsetting was that Lawler had been diagnosed with Alzheimer's Disease and was clearly in a very grave condition.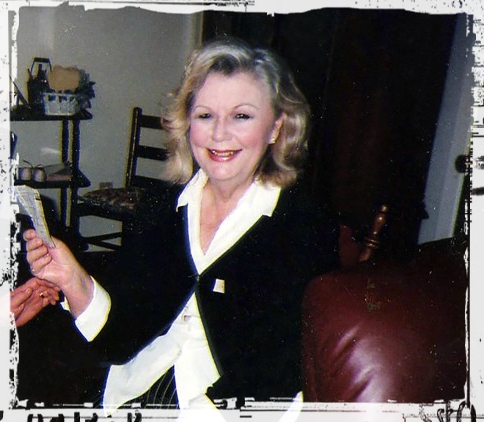 Lawler's Daughter Stole Money
In March 2018, Lawler's daughter Jane Greenwood appeared in court and pleaded guilty to crimes relating to stealing money. She was then sentenced to ten years of probation in Travis County.
By 2010, just five years after winning the money, Billie Lawler was broke and ended up being evicted from the care facility in which she was living, and hoping to see out the remainder of her years. She could no longer afford to pay the fees for her care and was left wondering why.
It seems that her daughter, Jane Greenwood had stolen $250,000 from her mother's bank account. She'd then proceeded to give some to her husband and some to her 'boyfriend'.
It was not long after Austin widow Billie Lawler matched all five numbers in the Mega Millions draw thirteen years ago in 2005 that her health began to fail. And with it, the $750,000 prize she had won.
Soon after her win, she was diagnosed with Alzheimer's Disease and had chosen a luxurious care facility in her home state, in which she hoped she would be able to live in comfort, pain and worry free for the remainder of her life, however long or short that would be.
As is often the case, the rent for such a facility is very high and this one was no different, coming in at some $5000 per month. However, she'd only been living in the facility for a year when it was discovered that she would no longer be able to make the monthly rent payments.
There followed a long court investigation, which was very stressful and upsetting. During the course of this, it was found out that it was her daughter who had plundered and spent the money that was so badly needed for her mother's care.
Unfortunately, it is not an uncommon case. Prosecutors and judges say that this kind of crime is becoming increasingly more prevalent, but sadly rarely results in any criminal charges.
Lawler Had to Move to a State Facility
Following the loss of money, Lawler had to be moved into a state-run facility, against her wishes. It was in 2010, and only a month after she had been moved there that she died after complications sustained from a fall.
Speaking after the trial of Lawler's daughter, Travis County Probate Judge Guy Herman said: "She did not have the life she should have had but for this theft,"
It was Lawler's youngest daughter, Jane Greenwood, who ended up sentenced to the 10 years of probation in March, for taking what prosecutors say roughly amounted to $250,000 of her mother's winnings.
From this money, she gave $27,000 to her husband and $11,000 to a man that a family member said Greenwood had been allegedly having an affair with.
Alongside these two thefts, there were some smaller transactions at a branch of Walmart and a few from a sports memorabilia store. Greenwood treated herself to dinners at fancy restaurants and also gave out checks to other family members from the money.
In March this year, she pleaded guilty to two first-degree felonies related to the theft. However, as so many family members had already pocketed a chunk of Lawler's money, the District Judge Brad Urrutia decided to order a $51,000 restitution payment to be made by Greenwood to her mom's sister, Betty Brown.
When the verdict was reached Lawler's sister Betty Brown, now aged seventy-five, choked back tears and said the lottery win brought more harm than good.
"It meant nothing but misery. It just seemed like everything happened after that. It's been hard. … We were amazed — absolutely amazed — she could spend that much money in that short of time." she said after the court case had reached its conclusion
Lawler's Sister Agreed with the Punishment
However, Ms. Brown said she agreed with probation as a punishment. She said she believed her sister wouldn't have wanted her daughter to end up in jail for her crimes.
Speaking after the trial Greenwood's lawyer Jim Young, said probation was appropriate despite "substantial irregularities to the way the estate was handled."
She is now also on probation for an unrelated methamphetamine possession case in Hays County too.
Lawler Had Lived Modestly
When she checked herself into the Arveda Alzheimer's Family Care in May 2009, her account balance was in the neighborhood of $307,000, the prosecutors said.
She's always lived modestly on her wages as a seasonal IRS worker and had already distributed some of her winnings to a family. She treated herself to a Chrysler 300.
At the time of Lawler's illness, Greenwood applied and was appointed by a court to be her mother's guardian. However, she never posted a required bond and the agreement was voided in July 2010. Her mother died a month later.
Lawyer Notices Discrepancies in Lawler's Money
When a lawyer was appointed to replace Greenwood as guardian, they discovered money had been missing and as is right an just in such cases, filed a criminal complaint with the district attorney's office.
In April 2015, Greenwood was indicted on charges of aggravated theft and aggravated misapplication of fiduciary property. The two charges took into account the victim's age at the time of the crimes.
Keith Henneke, who was prosecutor on the case argued that without the theft, Lawler would have had enough money to stay at Arveda through mid-2017, had her health held up.
"Unfortunately, these cases are rampant in our communities. We continue to work hard to bring these cases to light to protect our most vulnerable citizens." Henneke commented
In a separate civil dispute, the case was resolved by Greenwood and other heirs of Lawler's estate, who distributed roughly $130,000 from the sale of her mother's South Austin home.
Judge Herman, who oversaw the civil case, said he's pleased that criminal consequences arose from Greenwood's theft. "There is a reluctance to prosecute because the perception is the victim can't tell you. It's not the easy case where someone stole my bicycle and we know who did it."
The case highlights an all too familiar tale of relatives who think that they can get away with stealing, given that their parent is infirm or perhaps not as capable of making decisions as they once were.
In cases such as these, it is hard not to wonder whether tougher sentencing or custodial terms need to be brought in, in order to try and dissuade more people from thinking that can take from their relatives.
In the case of Mrs. Lawler, a woman who was clearly unwell and wanting to live out the remainder of her life in peace and quiet, but was prevented from doing so by her daughter, who wanted the high life for herself, it's hard to feel any empathy for the latter. Of course, there are always two sides to every story and the one hope is that the ten years' probation might serve as a warning to anyone else who wonders if they might be able to get away with it.
You May Like